How To Use Loyalty Programs To Grow Your Brand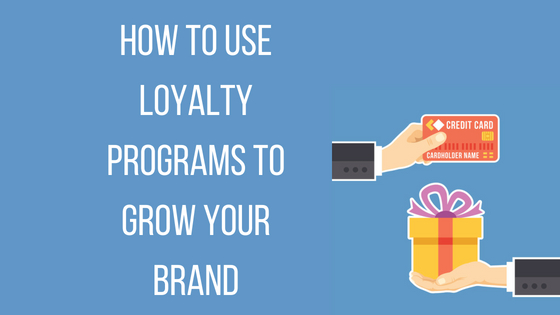 Retaining customers is not an easy task, but it is important to maintain your business. Having a happy and consistent customer base helps to show new potential customers that your product is worth their money and time. Gaining new customers is also expensive, and you want to grow your customer base, rather than spending your time and money trying to keep a consistent customer base.
Customer Lifetime Value, or CLV, is a good way to measure the predictable repeat purchase rate of a customer. Customer Lifetime Value adds value to your company, since you are cutting down the expenses of attracting new customers. Some websites have analytics for your store that allow you to view your CLV, otherwise you can find tutorials on how to calculate CLV yourself. Loyalty Programs are a tried-and-true way to keep your company's customer retention and CLV high.
A study by Colloquy ran a survey to see why customers were interested in joining a loyalty program, as well as why they decided to stay or leave. Unsurprisingly, most customers decided to join a loyalty program to either gain points, miles, or to receive a discount on a product or service. Customers were more willing to stay when the program was easy to use and had points and services that benefit them.
So how can you start a loyalty program for your ecommerce company? Finding commonalities between your most loyal customers is a good place to start. Do they choose similar shipping methods, gift wrap, or items from a specific designer? Make sure you observe and track what these customers like and offer them intensives based on their buying habits. For example, you could offer customers 20% off or free shipping if they subscribe to your email list or spend a certain amount of money on products. Incentives for purchasing milestones can encourage customers to come back as well. Reward customers for writing reviews, sharing your product or service on their own social media channels, and for referring a friend.
Once you have done some research on your best customers and what they have in common, you can start to design your loyalty program. To start, make sure your loyalty program is easy to sign up for. If customers have to fill out an extensive form, they are less likely to join your program. Allowing customers to sign up through their Facebook account is a good way to gather their information while saving them time. Make sure that customers understand the rewards program and what they are signing up for. Programs such as Starbucks Rewards card lay everything out clearly for the customers- how to earn points, what you get on each level of membership, and how many points you need to move up to their top level. Starbucks rewards also make it easy for customers to gain and redeem points- all they have to do is pay using their Starbucks App or a registered Starbucks card to gain points from any purchase, and they simply have to notify a barista when paying to cash in their free food or drink reward.
You will also want to make sure that you give your customers worthwhile rewards and bonuses so they will continue to stay loyal to your company. Delta and American Express teamed up to create a popular credit card program that allows users to gain "sky miles". Sky miles gained can be cashed in for plane tickets on Delta flights. By signing up for the credit card and spending a set amount in your first few months, customers get bonus sky miles as a welcome gift. If a friend refers you to the program, then you can get even more welcome sky miles, and your friend gets a bonus as well. This is a good example of not only giving customers a worthwhile reward, but also utilizing a referral program and customer retention.
Loyalty programs are easily customizable to your unique business. It might help you to research your competitors to see if they offer loyalty programs, and offer similar competitive benefits. Loyalty programs help with customer satisfaction, customer retention, increased CLV, and new customer referrals. Customers love the chance to share products and services they love they love, and it's even better when they benefit from it. Reward your customers for being loyal to you and they will return the favor.