Reading Time:
3
minutes
Consumer buying habits are continuing to move more toward convenient shopping experiences. This is one of the many reasons why recurring billing (also known as the subscription business model) has become one of the most powerful strategies in digital commerce. But, the management of recurring billing can be quite complex and there are a few key challenges businesses may encounter from time to time.
Failed Transactions Management
At some point, customer payment details are going to change. Credit cards expire every three years and get canceled for numerous reasons. This makes recurring billing more vulnerable to some sort of hiccup eventually happening to almost every payment detail "on file." Whether a card has expired or has insufficient funds, you will need a solution to highlight when transactions have not been processed and notify customers of failure.
Pricing Plan Management
A good strategy for recurring billing is to offer multiple pricing plans based on different features and levels of service. This offers more affordability or choice to a wide range of users with diverse needs. However, this can also be difficult for businesses to manage. You will need a recurring billing solution that can help make necessary pricing changes with ease. The solution should also be able to manage recurring payments on a monthly basis, quarterly, semi-annually, annually or as required by the business.
Multi-Currency and Language Support
It is unwise for businesses selling internationally to limit customers to only one payment option and language. This can reduce the chance of completing a sale and increase cart abandonment rate. Customers prefer to shop in their native language, and it is crucial to display prices in their local currency. But, doing this can cause numerous problems with billing customers. You can display pricing in each respective country's currency and convert the currency to their own or set up an account to accept the country's currency. You also need to be able to adjust quickly for varying exchange rates and adhere to international taxes, tariffs, and fees.
Secure Payments and PCI Compliance
Not everyone is comfortable with sharing their sensitive information online every time they make a purchase. A secure connection should always be available between the customer's browser and a business's web server. This best way to ensure customer's information stays secure is by using a recurring billing solution that is PCI compliant. PCI regulations apply to all organizations or merchants, regardless of size or number of transactions, that accept, transmit or store any cardholder data. Additionally, a quarterly scan by an approved scanning vendor is required if cardholder information is electronically stored or processing systems have any Internet connectivity.
Important Note: If you are a vendor of BMT Micro, you are PCI compliant by default using our secure system and there is no need for you to acquire your own PCI Compliance certificate. We have also partnered with SecurityMetrics, who perform quarterly reviews and ensure we maintain PCI compliance and up-to-date data confidentiality standards.
Subscriber Lifecycle Management
Eventually, customers will want to make changes (upgrades, downgrades, etc.) to their subscription. Some customers will also expect a business to be able to offer them credits or refunds if something goes wrong. You should look for a recurring billing solution that supports account modifications and works to minimize any chances of chargebacks. It should also provide an effective way to categorize customers in terms of sign-ups, trials, activations, upgrades, and downgrades.
Using an effective recurring billing solution is one of the only ways businesses can overcome these challenges. But, it is important to do thorough research beforehand to determine what your business will need. There are a variety of solutions and e-commerce providers to choose from, so find one that meets all of your business needs.
BMT Micro has all the tools you need to run a successful subscription business model and overcome these common challenges. We will take care of rebilling customers when necessary so you can concentrate on other aspects of growing your business. If you would like to learn more about our services or if you have questions, please feel free to contact our vendor services via email at vendors@bmtmicro.com or visit our website at www.bmtmicro.com.
Reading Time:
3
minutes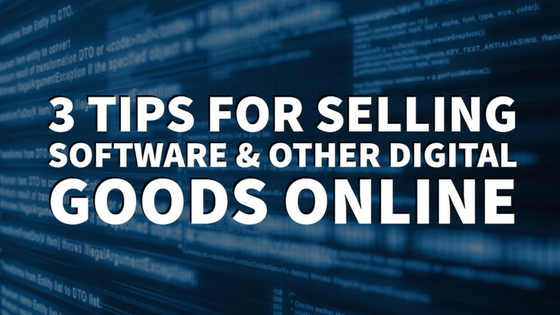 Selling software and other digital goods online may be one of the most attractive business models today. But, there is a common misconception that building a successful online business is as easy as coming up with a few products to sell. In order to achieve this, you also have to figure out how you are going to deliver your product, take payment, and actually get people to buy it.
We've mentioned before that the ability to sell and deliver your product online can be one of the toughest aspects of e-commerce. Here are 3 tips that can help you successfully sell software and other digital goods online.
Get To Know Customers & Grow Your Network Early
It is likely that many of your potential customers have a difficult time deciding which option in your industry is worth their time, money and trust. The selection process can be daunting especially for customers lacking the experience to know what truly distinguishes one competitor from another.
However, before you start thinking about which aspects set your business apart from your competition, you need to know exactly who you want to sell to and why. Too often, companies become consumed in their products and forget that it is the customer's needs, not their own, they need to satisfy. Be proactive and get involved with customers or potential customers in discussions related to your product area.
Beta Test
Test your software or digital product with honest groups of people to see how quickly they understand how it works and learn how to use it. These people can help you find potential problems or bugs that you may have overlooked or been unaware of during your development phase. This will give you the opportunity to resolve issues you might have never noticed on your own!
Don't be afraid to ask for feedback as long as you're careful to make sure it comes from unbiased sources. The opinions of your friends and family don't often reflect 100 percent honesty. This will also help you improve your product and better understand your customer's needs.
Don't Manage Everything In-House
For many businesses today, it is more cost effective to outsource e-commerce needs than to hire in-house staff. It doesn't matter if you are an independent developer working in your spare time or an established firm with an interest in outsourcing your e-commerce needs, a third-party platform will save you time and money. These platforms (like BMT Micro) allow online businesses to focus on improving digital products and sales rather than investing time, money, and resources into developing and maintaining an entire e-commerce system.
As more shoppers become willing to spend their money online, outsourcing helps businesses deliver a consistent quality of services, enhance customer satisfaction and maximize sales. Third-party e-commerce platforms are designed to simplify everything and do a lot of the work for you. So, all you have to do is create your software or digital product and then get paid.
The world of e-commerce is only getting more advanced, and just developing a great product will not guarantee success. Keep these tips in mind if you plan on selling software or other digital goods online and want to be successful at it.
BMT Micro, Inc. also has every base covered when it comes to successfully selling your product online. We offer a full-service e-commerce solution that will meet all of your business requirements. If you would like to learn more about our services or if you have questions, please feel free to contact our vendor services via email at vendors@bmtmicro.com or visit our website at www.bmtmicro.com.
Reading Time:
2
minutes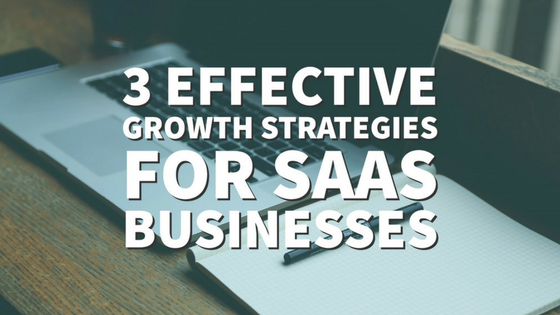 Software as a Service (SaaS) growth provides a unique challenge when compared to most other online businesses. In theory, the SaaS business model is arguably one of the most profitable and scalable types of businesses today. But, it requires a large focus on the growth of new business and retention of current users to achieve profitability.
If you have spent a lot of time coming with a unique SaaS business, the last thing you want to do is waste time, money and effort on growth strategies that don't work. You need the right tools and tactics to help power your SaaS business to the next level. The following are 3 proven strategies to grow your SaaS user base and revenue.
Referral Marketing
One of the biggest challenges for SaaS businesses is retaining customers and keeping them engaged. Referrals can positively impact user engagement and retention as well as improve customer acquisition. For example, when Dropbox first started, they implemented a referral program where they gave away extra storage for every friend you brought on board. Though Dropbox's approach was simple, it was highly effective. Today, Dropbox has millions of users.
Key Takeaway: Referral marketing can help SaaS businesses at all levels of a sales cycle and significantly increase CLTV. Think about ways you can get your own customer involved in marketing your business for you. You can consider giving away something that directly connects to what your SaaS offers. But, the best advice is to test what drives the best results for your business and then optimize for that.
Try Before You Buy
Offering a free trial is a common SaaS marketing strategy. Most SaaS businesses offer some type of free trial, but the strategy is only as good as how far it gets you with prospective customers. If you are looking for higher conversion rates, you cannot just "go through the motions" when offering a free trial. An effective free trial strategy needs to move prospective customers from where they perceive value to where they realize the value in your software.
Key Takeaway: A free trial can get more people to try your SaaS and convert to long-term customers. But, you need prospective users to see the value in what you offer. Remember, just having a free trial does not guarantee anything until users see the value.
Optimal Customer Experience & Support
Can great a customer experience and customer support drive growth? The answer is yes! According to a 2016 McKinsey report, customer success efforts accelerate revenue growth and decrease customer churn. Happy customers provide referrals and are also willing to pay more to ensure a good customer experience. Keep in mind; customers are 4 times more likely to stop doing business with a company for a service-related issue over pricing or product concerns.
Key Takeaway: Customer satisfaction is key for growth. Poor customer service can destroy your average customer lifetime value. This is true for any business, no matter where you are or what kind of products or services you are offering.
SaaS businesses that focus on building customer loyalty and engagement will be well-positioned for growth. We recommend you test, analyze, and optimize strategies that work for your SaaS business. Some growth strategies may not work for you, but don't be afraid to try something new!