Reading Time:
3
minutes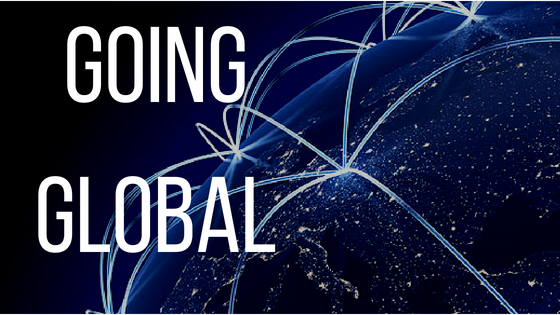 The United States has a good market for almost everything. However, expanding your business's reach internationally has become easier than ever with the rise of global e-commerce. Before you try to start selling to an international customer base, ask yourself if there is a need or want for your service or product in other countries. Additionally, look into what it is going to take to get your business up and running in another country. Once you decide that a global market is a good fit for your company, here are 3 tips to start and grow your international customer base.
Find your target market: When expanding to international customers, it is important to remember that their culture may differ from yours. Start by doing some research. See where you already might have international customers, or a lot of customers interested in your product, and try expanding into your existing market. Look and see what countries have a demand for your product or a gap in the industry. Research spending patterns and what demographics make the most online purchases. Even if you only test out a few products or services to begin with, this will help you determine if you will be successful with a certain target market before spending a great amount of time and funds.
Localize: Localizing is one of the most important factors to take into consideration when expanding globally. Keep in mind each countries currency and let customers pay with that. Make sure you give customers a choice on which language they prefer as well, rather than assuming a language based on location. Payment method preferences tend to very by country, and it is crucial to offer a variety of convenient options to keep international customers satisfied.
Consider new ideas when bringing your product or service to new countries. You want to remain true to your brand, but make sure that you adapt to the local environment. You might need to make small changes to the product or service depending on the needs of that country. Keep in mind that international customers might have different customs which could require a different sales approach. Mike Zani, the CEO of PI Worldwise said "Time zones, language and cultural appropriateness all need to be considered when you branch out internationally. If you don't do this ahead of time, you run the risk of offending your international partners by appearing to be more concerned about yourself [than] them."
Market entry: To enter a new, international market, you can optimize your current website to allow customers from other countries to order your products, or you can choose to set up a local web presence in the countries of you choice. One way to start small with new market entry is to test your product on a website like eBay or Amazon. This will allow you to see how your products sell without taking the time to redeveloping your website. They also allows you test selling to a wider reach for a lower cost. If you are confident that your products will sell well, then you can go ahead an optimize your website for international business. Let users know that you are selling internationally, and list the countries that you will ship to. You can also add a multi-language toggle for your website. The last option, and the most advanced, is to create a website specifically for the country (or countries) you are selling to. This open is the most time consuming and expensive, however it allows you to design the website and products specifically to your target demographic for that country. Doing this will give you better perspective on what is and is not working for those customers, and will allow you to customize it to their needs.
It is important to keep in mind that just because something works for customers in the United States, does not mean that it will necessarily work for customers in other countries. Expanding your business internationally is a great way to expand, as well as let customers outside of the United States use your great products. If you need a safe and secure payment processor for domestic or international sales, please contact BMT Micro at vendors@bmtmicro.com.
Reading Time:
3
minutes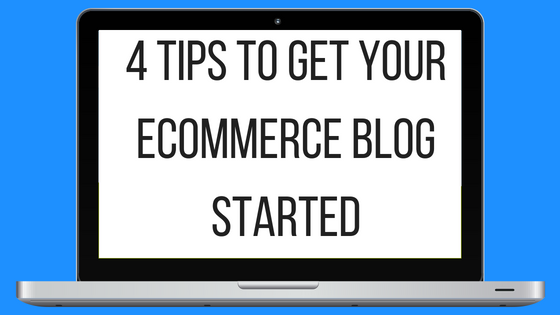 Blogging is a quick and easy way to drive traffic to your website and keep relevant content that has customers checking back for more. Keeping a consistent blog also helps your ranking in Google searches, as your customers will be searching for you to see what new ideas and tips you have. Writing a blog helps give your brand a voice, and allows you to share what you think is relevant and helpful information in your industry. Having a blog drives traffic to your website, helps convert visitors into customers, and increases your chances of engagement. Here are some tips on how to get started on your own blog.
Create good content: This may sound like a no-brainer, but it is important to keep your content relevant to your customers, instead of only writing about topics of interest to you. Many customers look to blogs to answer a question they have, or to learn more about a company or industry. Take into account what your target demographic is, what kind of customers you want to draw to your site, and what they are most likely looking for. You can look at questions that your company frequently gets asked, or topics that seem to confuse customers. "How-to" content is also popular, as often visitors will come to your blog to figure out how to do something they think you are an expert on. Lowe's Home Improvement does an excellent job of demonstrating this, as they have blog topics on a variety of ways you can use their products to help better your home. Check out your competitor's blogs to see what they are writing about and how audiences are responding. This can help give you ideas on trending industry topics, as well as topics that are outdated.
Make it aesthetically pleasing: Like the rest of your website, your blog should look good. This is a chance for you to show off your creative skills. Make sure that the blog matches the rest of your website- use the same color scheme, fonts, etc. However, you can have a little more creativity with your blog, as it is changing so often. Try adding videos, pictures, info-graphics, title banners or GIF's to your posts to make it stand out. Do not go overboard with the additions, however, as you want reader to focus on your content rather than just the pictures or videos you've added.
Optimize for SEO: Search Engine Optimization, or SEO, is important to make sure that customers can find your blog more easily. Most blog sites make it simple to optimize for SEO when you are editing your blog. Adding tags to your post is the first step. Make sure to add any relevant tags to make your blog easier to find on search engine rankings. For example, if you are writing a blog about How To Improve SEO, some tags you could use would be SEO, Ecommerce Tips, and Digital Marketing. The next step is to make sure that you have a solid meta description. A meta description is a few sentences that will show up under the title when customers find the blog on a search engine. This allows them to see what the blog is about. The last step is to make sure that your blog is easily accessible from your website and to include hyperlinks. The easier it is for you to access your blog post, the easier it will be for search engines and customers to find it as well.
Consistency: Posting a blog a certain number of times per week will encourage customers to keep up with your blog posts. If you post frequently, you will gain a following on your posts. Try committing to one day a week to post a blog around the same time. Starting off strong with your blog and letting it fade out is a big mistake that entrepreneurs make. If you have a large company with many employees who are willing to write quality content, you might want to post more frequently. However, if you do not have many people willing to write, once a week is a good starting point. Looking into freelance writers is also an option, as long as they are willing to familiarize themselves with your company and industry.
If you or one of your employees or coworkers has a knack for writing, keeping a blog is highly encouraged. It is an easy and helpful way to bring in new customers and to keep your current customers happy. Blogging is a way to build authority as well as a genuine way to help people. Often, potential customers will return the favor by purchasing from your company. Blogs can be fun to write and help to show off your brand personality, so use the steps above to get started and watch how it will help your business grow.
Reading Time:
3
minutes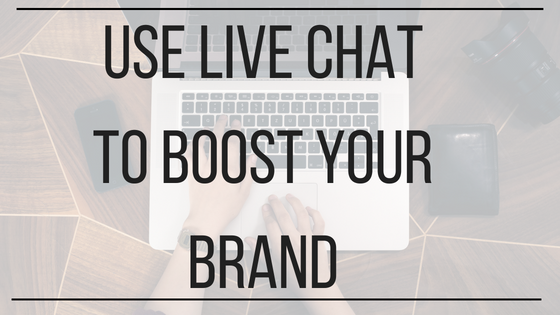 With the convenience of today's digital world, customers expect to be able to get a quick, convenient response from companies. Although realistically, you cannot be available 24/7, adding a live chat feature to your website can help customers contact you during business hours. Adding a live chat can be a bit intimidating, especially for companies that are used to communicating via email, where you are not expected to respond in real time with speedy replies. However, adding this convenient source of communication can boost your customer support more than you might realize.
Adding a live chat to your website does not mean you are required to have someone running it at all hours. Customer service representatives are human, and they will have a life outside of sitting behind a chat box. However, if you can integrate this feature during certain hours of the day, it can save both you and your customer a lot of time and hassle.
Where should I add a live chat? Your live chat does not need to be featured on every page of your website. Some websites may choose to have a live chat option on the "Contact Us" page, while others may choose to have the chat option on the side bar of any page the customer visits. If you choose not to include the chat on every page, think about issues your customers typically have and what pages they would turn to for answers. For example, if you have a "returns" page, that would be a good place for your chat. Often, customers have questions about shipping returns, what your return policy is and how long they have to return and item, questions about returning damaged items, etc. By adding a live chat feature to the page, you can quickly communicate with customers to ease their minds and help them solve their problem quickly and efficiently.
How do I use live chat without adding more work for my business? The best part about live chat is that it allows your customer service representative, and the customer, to multi-task while chatting. While you do need to give the customer the quickest response time you can, it allows you to search for their answers on your website, or ask your supervisor or a colleague if you are not confident of the appropriate answer. Often, customers can be re-directed to an area of the website that will help answer their questions. Unlike phone calls or email conversations, it is fairly simple to direct a customer to areas of you website through links sent via live chat. If you are getting a lot of similar questions from different customers, it may be beneficial to look into re-designing your website to be easier to navigate. The goal of your chat should be to answer questions quickly and efficiently, without further confusing the customer.
How does live chat benefit the customer? As mentioned previously, one of the biggest benefits of a live chat option is that customers can multi-task while at work. Say a customer has a question or needs immediate support, a live chat will give them the option to speak directly with a human quickly without disturbing anyone else around them. With a phone call, they get the same human interaction, but at the risk of interrupting others in their office (or wherever else they might be working) and e-mail interactions are more delayed. Live chats typically feature shorter, more conversational answers, which allows the customer to clarify that their needs are being met throughout the conversation. It also allows them to ask more questions as they arise, letting you get a better understanding of their goals, and their thoughts on your product or service. Remember to treat the live chat as a "real world" conversation, and do not leave customers without a response for several minutes. If you do need to step away from the live chat, make sure that you are not in the process of helping a customer, and set up an away message to let them know that no representative are available at that moment.
Live chat is a great option for many companies. If you choose to add a live chat to your website, make sure that you pay attention or set an alert so that you do not miss any chats, and personalize the chat box. This includes adding your company's name, a welcome message, and ensuring that the colors coordinate with the rest of your website. Although it might take a little bit of adjusting, live chat is beneficial for both customer service representatives as well as customers, and it helps to make everyone's lives easier. Make sure to check out BMT Micro's new live chat option if you have any questions or wish you speak to a customer service representative.