Reading Time:
3
minutes
In business, it is ideal to build a loyal customer base. In order to survive as a company, you need repeat business. The issue is that a lot of advertising and different marketing strategies may only attract an audience that will initially purchase, but have no loyalty to your company. In order to build a loyal customer base, you need to take a look at your company's core beliefs and practices. Transparency should be apart of the core beliefs and practices if you want to build a loyal customer base.
Transparency, in this situation, means to provide clarity about your company, what you do, how you do it, and anything else that may not be clear on your website. The more information you provide consumers with, the less likely they are going to be suspicious of your company. Full disclosure can aid in building trust with consumers, and once a consumer trusts a brand, they are more likely to become a loyal customer.
The transparency discussion brings to mind a few lessons to live by in order to remain transparent with your customers. For example, when your company makes a change in policy, let customers know. You should get in front of the change and let your customers know, not make them ask you for the information. Consumers want more information these days due to constant internet access. Odds are, even if you do not tell customers something about your policies upfront, they will find out. Consumers have a wealth of knowledge available at their fingertips due to smart phone and internet access readily available. You also do not want them to Google the information because you cannot control what they find on Google, and they may find some bad misinformation as well causing them to lose faith in your company before they even do business with you. Be as transparent as possible. Consumers are typically already skeptical about companies not being transparent with them, so when important information is printed very tiny, it indicates to the customer that you have something to hide.
When you do let your customers know about changes in company policies, make sure you tell them on a platform that they will check. If your reach out to your customers through different channels, make sure to post the change on all of them. For example, post it to your website, different social media sites, send them an e-mail, and possibly call them, if customers like to be reached that way. This will show that you are not hiding any information and being direct with your customers, which they will appreciate and will hopefully help them trust you more. After you announce a change or post new policies, make sure you are easy to reach for questions, comments, or concerns. Customers want to be heard and they do not know if they are heard if you do not respond, so make sure to follow up with them on their questions and concerns.
It is good to setup a way for customers to provide feedback in general as well. Make sure you take the time to listen to ideas they may have and acknowledge their feedback. It is understandable that you may not implement some of their feedback, but you do want to neglect them either. A simple message thanking them for their suggestion can go a long way.
Earning a customer's trust requires great customer service as well because this how they interact with you. That is why here at BMT Micro our number one goal is to give great customer service to our vendors and their customers. The more you strive to provide great service, the more you will exceed customers expectations and keep them happy.
Just remember, customers are smart and they know when they are being told a lie or half-truth. Customers will appreciate and trust you more if you are honest and forthcoming with information, instead of waiting for them to ask for it. Address any issues with your company directly and explain how you will handle it, instead of avoiding questions from customers. At the end of the day, just remember to treat your customers how you would want to be treated.
Reading Time:
3
minutes
We have talked a lot in past posts about maintaining good customer relationships to increase retention and overall satisfaction with your brand. Today, we want to discuss customer relationship management as a tool and general concept, as well as a few ways to execute customer relationship management successfully. Customer relationship management, also just referred to as CRM, is a very popular concept in modern Marketing. When this concept was first introduced, CRM was defined as a data management tool that generated activities for a company to keep in communication with their customers. It involves managing information about customers and managing how many times and in which time sequence they should receive communication from your company in order to increase loyalty. However, the modern definition focuses on the overall process of building and maintaining profitable customer relationships through customer service and focus on customer satisfaction. If you create satisfaction within your customer base, they will continue to be loyal to your company.
The process of attracting customers can be just as difficult as retaining them. Consumers often face a large array of products and services to choose from on a daily basis. People purchase from the company that offers the highest perceived value in their mind. The perceived value to one person can be completely different to someone else. In order to effectively execute a CRM strategy, there are some tips that you should know. We have detailed them below.
Remember that learning about your customers is never-ending. When you know your customers, you have the best chance of building a relationship with them and making them loyal customers. This is Marketing 101. You need to know your customers to be successful.
Search to obtain the right kind of customers. You want to go after customers that fit into your target market, but it is also good to differentiate your customer base. This allows you to use your customer base to attract other customers that you may not normally reach.
Let your customers know that there are people behind the company and do not be afraid to interact with them. This could be through traditional mail, e-mail, phone call, or whatever you see most fitting for your company. It is difficult to cultivate a relationship without having any personal interaction.
You want to enable seamless communication across your organization, if it is not already very fluid. This is a benefit to customer relationships because it makes their interactions with you easier. The internal communication processes can either make or break your customers experience with your company. This allows for a comprehensive view of each customer's relationship with your company.
Treat each customer as an individual. Every customer is unique. They may have similar qualities, but everyone is different and has a favorite way to communicate. You need to segment your customers to effectively managed your relationship with them.
Anticipate what your customers may need and then fulfill them. For example, with the EU VAT MOSS change that is coming in January, BMT Micro knew this would be a concern for our Vendors, so we made sure to have the changes needed ready so that our customer base would not have to worry about the change. Knowing what your customers want also allows you to offer new products and services that they will want; therefore, making your launches more successful.
You want to continually increase value for your customers. They want to continue to receive that perceived value that made them choose you in the first place. When you build your customer relationships, you are increasing value for your customers as well as for your organization. When done properly, the strategy of focusing on building relationships is positive for both you and your customers.
The thing to keep in mind is that effective management of your customer relationships requires a human touch and should not be just a technology tool. As the tips above demonstrate, cultivating customer relationships is a very important strategy that must be a part of your business plan.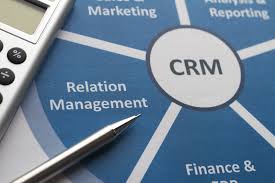 Reading Time:
3
minutes
If you run a small business, chances are that you look to Marketing and generating business through low cost channels. If you have not thought about blogging yet, it is time to think about how blogging can help your business. Blogging can provide an easy and inexpensive way to enhance your Marketing efforts, drive traffic to your site, and attract more customers. We have put together the top five reasons for small businesses to blog.
1. Help increase your Search Engine Optimization
Search engines love lots of content and content that is current. Blogging consistently will provide plenty of content that is up to date. By doing this you give the search engines new content to index and you will have more opportunity to use keywords that consumers will search for, which will increase your visibility in search engine results pages. Keeping your website active with blog posts tells search engines that they should check your site frequently to find new content. The best thing to do for your SEO is to demonstrate that you keep your content up to date and relevant. Blogging makes this easy for you to do.
2. Develop relationships with potential and current customers
Blogging can be very interactive and allows you to connect with people who visit your site. One way to make blogging interactive is to ask your readers questions at the very end of the post to encourage them to become engaged. You can also allow comments and feedback about the post, but make sure to respond to them as well. By engaging your readers, you can create a relationship with your audience which will allow you to gain their trust over time. This also gives you insight into what your consumers are thinking. If the readers that become engaged are not already your customer, this will also give you an opportunity to build a relationship and hopefully turn them into customers. By actively engaging with customers and addressing their concerns in this public manner, it will show that you care about your customers and will go the extra mile to take care of them. This will add credibility to your company.
3. Establish your business as a trusted source of information
By providing valuable, expert information in your blog posts, you can build trust and become recognized in your industry. Over time you can become readers "go-to" source for informative content. This will help to attract new customers. It will also help you gain credibility and compete with larger companies in your industry. The best blog posts are the ones that answer your consumers' questions as well. By creating blog posts that address customer's concerns, industry concerns, and business concerns it will help you build trust with your readers. Surveys have shown that people trust information from blogs and are more likely to read blog content and pay attention to it instead of traditional advertising.
4. Help to create a network of followers
Every time you write a blog post, you are creating content that consumers can share on to various social media channels, which will help you to reach consumers that you would not normally reach. This allows you to create a network of followers and their friends. Blog content also helps keep your social media presence thriving. The more relevant content you post to social media, the more followers you will have, which will grow your network. Blogging provides you with a platform with which you can connect with people who have similar interests. Blogging is a great channel to reach consumers that have similar interests and will want to continue to follow your blog, engage in your posts, and share your content.
5. Help to drive relevant traffic to your website
Social Media is a great way to help spread the content from your blog. This will also help drive more traffic to your site. The consumers who land on your site will also be relevant because they chose to leave the page they were on and visit your site because something intrigued them. Posting your content onto different social media sites is a proven way to increase site traffic. You should always promote your posts through social media. Consumers tend to interact more on social media as well and your SEO ranking is partly determined by social interactions. You want to be consistent with posting as well, so that your followers stay interested and continue to share your content and drive traffic to your site.
Keep in mind that blogging is a long-term Marketing venture. It may take some time to build a network of followers and see the benefit to blogging. It is an investment towards your future growth. It is different than traditional forms of advertising because you are continually connecting with your followers, instead of just connecting with them through the length of a campaign. Blogging for a small business makes sense. It requires minimal effort and expense but can help you build credibility, increase your SEO rankings, drive traffic to your site, and develop lasting relationships with consumers.