Reading Time:
2
minutes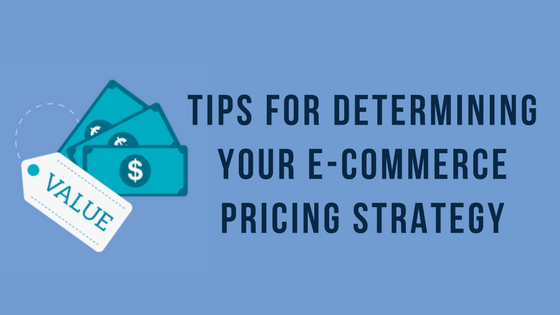 Product pricing is one of the essential parts of an online business. It can make or break a business and requires continuous evaluation. Plus, the majority of consumers make purchasing decisions solely based on price.
There are various strategies you can use to determine how you price your digital products. Here are three simple but effective tips that can help establish your e-commerce pricing strategy.
Know Your Margins & USP
When you are first putting together an e-commerce pricing strategy it's important to know your margins. This means making sure your pricing is not too low so you are able to gain profit every time you sell. It is also common for many consumers to have a difficult time deciding which product is worth their time, money and trust. This is when a USP becomes critical. An effective USP will allow them to see exactly what a business has to offer that the competition does not.
Discounts & Incentives
Offering incentives or occasional discounts as part of an e-commerce pricing strategy can greatly increase conversions. Incentives can make products more attractive and motivate shoppers to buy. Even if you can only offer incentives for a limited time, displaying a lower discounted price can persuade most price-sensitive shoppers to convert.
Pricing Testing
Testing pricing on a regular basis is also an important part of an e-commerce pricing strategy. A/B testing is an easy way to determine which price point brings you the most conversions and the best results. You can also drive improvements to price points by proactively monitoring and analyzing conversion rates. But, every change should be measured and validated with an analytics tool.
Pricing is a powerful tool. We recommend that you revisit your pricing strategy on an ongoing basis. Having an effective and sustainable e-commerce pricing strategy is vital for an online business to succeed long term.
Here at BMT Micro, our digital commerce platform is designed to handle a variety of pricing needs and strategies for online businesses. We also offer our clients personalized choices and solutions that other e-commerce providers are unwilling or unable to provide.
If you would like to explore what all our platform has to offer, you can sign up for free: here or contact our vendor services via email at vendors@bmtmicro.com for more information.
Reading Time:
3
minutes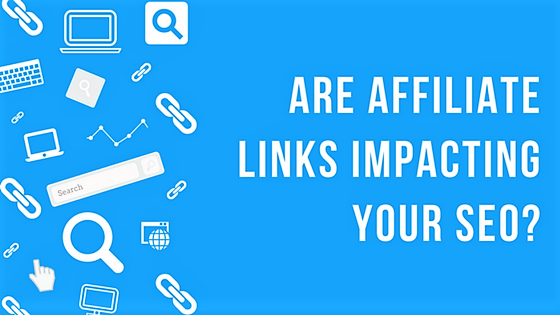 Affiliate marketing can be an amazing sales channel for an online business, but one common concern is how affiliate links impact search engine optimization (SEO). While their impact on sales is quite easy to track, there has been speculation over the years on the influence they have on SEO and Google rankings.
Are affiliate links hurting your SEO? In this post, we'll discuss the impact affiliate links can (or cannot) have on your SEO.
Do Affiliate Links Count As Backlinks?
Bad backlinks can hurt your SEO rankings and potentially lead to penalties for violating Google's webmaster guidelines. If an affiliate link counts as a backlink to your site, that could negatively impact your SEO. But, do all affiliate links count as backlinks?
To answer this question, there are three main types of affiliate links you should be familiar with.
Network links: If affiliates use text link based code from a trusted network and the URL code starts with a link that points to the network's servers (not directly to your URL), it is not a backlink and should not affect your SEO. However, some of these can be considered backlinks if the redirects are not done correctly. Make sure to ask the network what types of redirects they use for links.
Direct links with parameters: Direct affiliate links with parameters point directly to your website like a backlink, but they have parameters attached like ?=affid-XYZ. They are considered backlinks since they point directly to your site. But, they appear as paid links and should be no-followed (when a link is marked as "no-follow," the receiving page sees no link equity – we'll touch more on this further down).
Direct link with no parameters: Direct links with no added parameters are backlinks that point directly to your site and not a network. These do look and act like genuine backlinks. They can be more SEO-friendly if they are niche and content relevant sites. But if not, you should make sure they have no follow links.
Do Affiliate Links Impact SEO?
For the most part, affiliate links do not directly help or hurt your SEO. Affiliate links through major program networks cannot negatively influence your SEO because they do not get indexed past the network. This means search engines will not pass any link equity to the receiving page (which is what boosts a page's ranking authority and helps the page rank higher for relevant search queries).
Where they do help is by bringing a unique opportunity for your business to increase visibility, site traffic, conversions, and revenue. That being said, we highly recommend that you carefully choose which affiliate sites promote your business.
Here at BMT Micro, we encourage all of our vendors to participate in the BMT Micro Affiliate Program. This free service provides developers with additional channels to promote and distribute their product. Plus, there are no additional fees involved! You pay only the affiliates for this service. The developer control panel includes administrative tools that allow you to manage affiliate sign-ups, percentage and view affiliate sales reports. Furthermore, BMT Micro handles all of the payments to your affiliates. There are many benefits to joining an affiliate network from reliable merchants and the more you utilize the affiliate network, the more profits you will see!
Interested in signing up for the BMT Micro Affiliate Program? If you would like to go ahead and explore what our Affiliate Program has to offer, you can do so by signing up here: Affiliate Sign-up (you can learn more about our Affiliate Program through this link too).
Reading Time:
2
minutes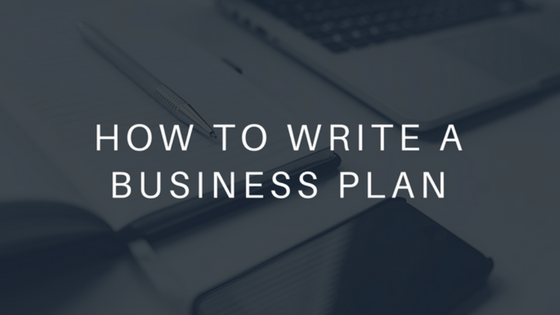 Like most daunting projects, many business owners put off writing a business plan. But, writing a business plan is an important step in helping your company grow and thrive (no matter how long you've been in operation). A strong business plan can provide direction, purpose, and is also critical for businesses seeking funding.
Even if you aren't seeking funding, there are still many compelling reasons you should take the time to write a business plan. Here are just a few things a business plan can help you with:
Checking the profitability of your niche

Developing your value proposition and a USP

Taking a comprehensive view of your business

Setting up business goals

Avoiding costly mistakes
If you haven't written a business plan before, it is best to start out section by section. The following are seven key components you will need to include:
Executive Summary
The Executive Summary is the last part you'll write, but it's the first part of the business plan. This part serves as a summary of the entire plan.
Company Description
The company description is a longer, high-level overview of your company, business model, products or services, types of consumers, and competitive edge.
Products and Services
This section should fully describe the product or service you offer, with a focus on customer benefits. You should also describe how your offerings differ from your competitors'.
Market Analysis
The market analysis outlines your targeted market, where you fit in the market, how your prices are structured, how you will address competition and remain competitive in your industry.
Strategy and Implementation
This section describes your growth strategy. Here you can discuss your sales and marketing strategies and how you'll implement them to generate leads, increase conversion and retain customers.
Organization & Management
Here, you'll outline the structure of your business. Identify the owners and any requirements related to staffing, logistics and business development.
Financial Plan & Projections
The last section of your business plan should include all the financial data about your business, from expected costs, projected revenue and more.
The process of writing a business plan can be an intimidating task to tackle, but it will help you focus on the right things and give you a roadmap for future success. No matter what stage your business is at, spend some time making your business plan manageable and helpful so you'll be better prepared for success.