Reading Time:
3
minutes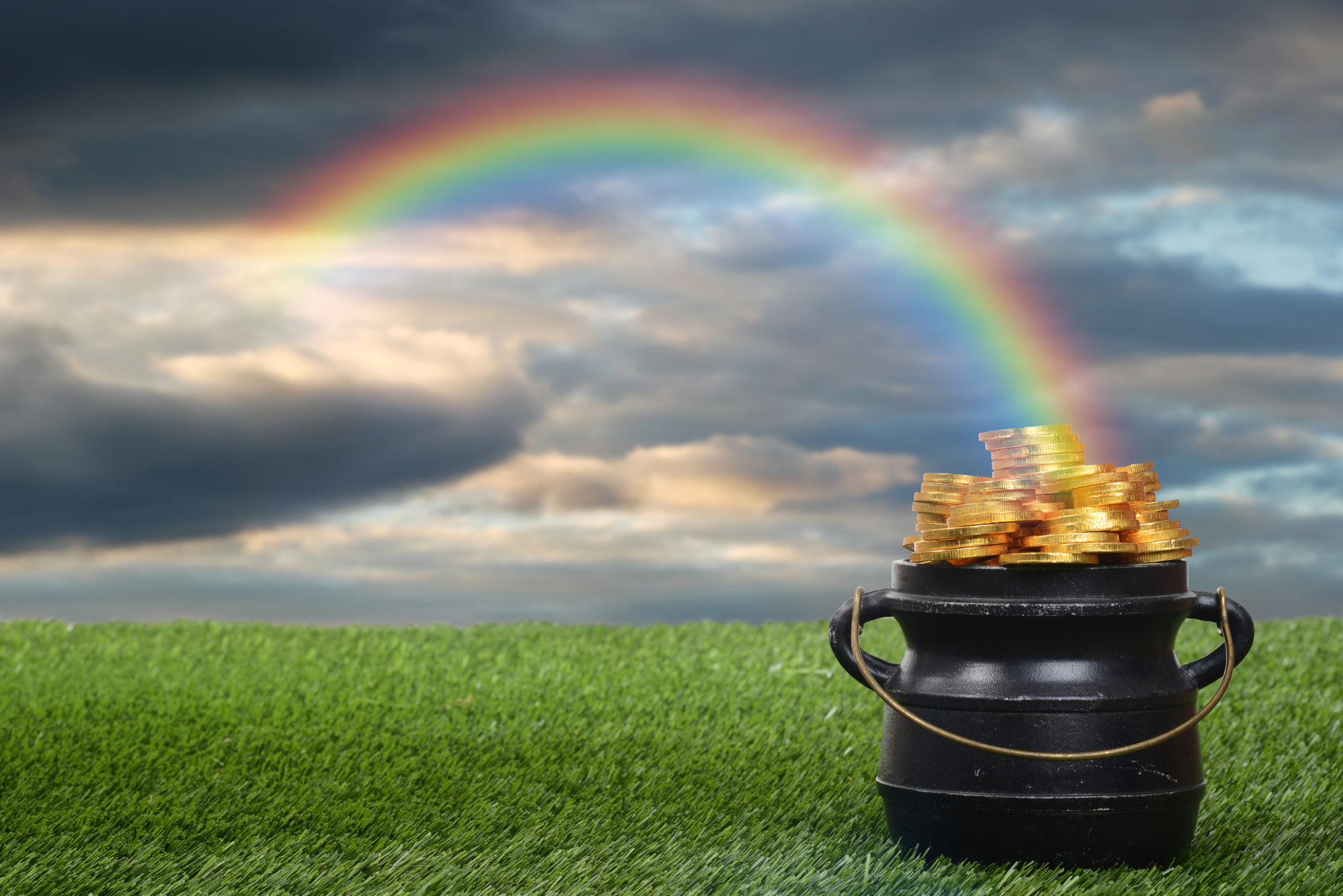 Most of us will celebrate the Irish holiday, St. Patrick's Day, this weekend by wearing green and feasting on corned beef and cabbage. Others may commemorate the holiday by searching for the rumored pot of gold at the end of a rainbow. Although, when you invest with BMT Micro, it is simple to find your pot of gold at the end of our rainbow.
BMT Micro can help lead the way to your own personal pot of gold by handling all of your payment processing over our secure sites. BMT Micro gives you the ability to offer your customers various payment options. Offering multiple payment methods is especially important in today's day and age. If a payment option is unavailable that your customer prefers or is comfortable using, it is more likely they will abandon their cart, causing you to miss a sale. Setting up different payment options can be difficult for individual vendors. It typically involves a long, complicated process of compliance with banks and/or other applicable rules and regulations. This can lead to a barrier on your payment rainbow. Using a company like BMT Micro who offers many methods of payments including ten different credit card types, PayPal, Amazon Payments, Money Orders/Cashier Checks (US Funds Only), Visa/MC Debit Card (UK Debit Cards), paysafecard, or wire transfers in Euros can be very beneficial. BMT Micro can help lead the way down your payment rainbow by increasing your sales and reducing your cart abandonment.
You can also follow your payment rainbow globally to expand your pot of gold. The internet has allowed companies the access to international markets, creating a global presence for businesses. Localizing and expanding your international reach is beneficial when you are looking to increase your number of customers and profit. To expand your pot of gold in this sense, it is easiest to use a reliable company like BMT Micro to handle the International transactions for you. International laws can vary, some may be lenient with international consumerism but others may be very strict. When selling internationally you need to be able to adjust quickly to varying exchange rates and adhere to international taxes, tariffs, and fees. BMT Micro can offer a simple solution and handle all of this for you!
It is essential for eCommerce companies to protect their site, and more importantly, their customer's sensitive information. Using a payment processor like BMT Micro can also save you the time and the expense necessary to keep fraud to a minimum and your customer's information safe. BMT Micro adheres to all Payment Card Industry Data Security Standards so you can concentrate on your products and customers, knowing their information is safe and secure. We maintain PCI compliance and are scanned quarterly for both PCI compliance and network security. With BMT Micro, there is no need to dig into your personal pot of gold to purchase an expensive shopping cart system. BMT Micro's proprietary shopping cart system is versatile and robust. In addition to the shopping cart, all BMT Micro servers are fully secured and host all shopping carts using the highest encryption standards available. There is no need to worry about the expense of a secure certificate with BMT Micro! Are you still looking for your pot of gold at the end of your payment rainbow? What are you waiting for? Signing up with BMT Micro does not cost you a penny.  There are absolutely no startup fees or hidden charges.  Best of all, you can begin selling almost right away!  Here at BMT Micro, our number one focus is on our vendors and their customers being satisfied.  We strive to continue to protect you from any threat, as well as be innovative to keep you ahead of your competition.  We are here to help lead the way down your payment rainbow to your own personal pot of gold!
Reading Time:
4
minutes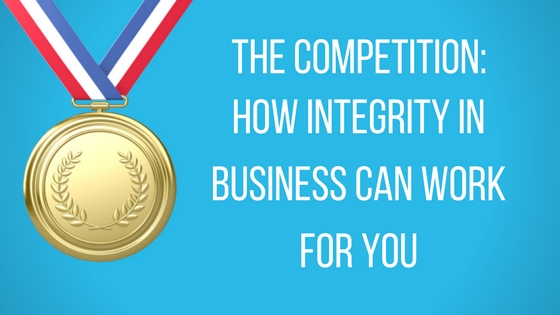 There are many ways to handle the competition – good and bad – if you want to attract new clients. Marketing is promoting your own products and the business that you represent. Of course, there may be many people or businesses selling a similar type of product – and if so, you are probably in direct competition with them for the customer base that you both share. How do you tackle this? How do you "win" the customers over to your side, to buy your products, or to partner with you? There are some "rules of thumb" that can be helpful in knowing how to address, or not address, the competition.
The first "rule of thumb" to consider is to keep the focus on yourself. Simply: if possible, do not talk about the competition at all, whether it is during the sales process itself, on social media, or any other platform. This does not mean that you should not answer a client's questions, if you are being asked, for instance, to compare yourself to a competitor or in which way the client should consider doing business with you rather than with them. But understand: the client is not really asking about the competition. They are asking about you: your company, your products, your services. This is why your reply should be to focus on the specifics of what you have to offer – not the competition! Bring the conversation back to you: instead of saying what the competition does not offer, say what you do. Why do people want to do business with you?
Choose your words wisely. 
Another rule of thumb is to choose your words wisely. This is true for actions as well (social media sharing, posting, etc.). If you are asked by a potential client to compare your business with a competitor and you cannot entirely turn the conversation to where the focus would be on yourself – keep your words and actions factual and neutral. You do not need to aid your competitor in their marketing efforts, so there is no need to excessively laud them, but you do not want to speak of them in a negative way either. Bad-mouthing, gossiping, hearsay, or saying things that you do not necessarily know if it is true or not, may put you in a bad light. You may be seen as petty, untrustworthy, and not knowledgeable in your field. Please keep in mind that the client may know more about the competitor than you do. Again, it is good to remember that if a potential client is asking you about your competitor, it is not because they are interested in the competitor (they could just as well ask them directly!), but because they want to know about you.
A neutral tone and focus on your own strengths and business offerings is advisable. Understandably, it may be tempting at times to lash out at the competition, when the market share is limited and the competition for the same group of clients fierce, but this is where you need to exercise control. Many companies have chased away clients due to negative comments about a competing business. Negativity, gossip, and hearsay about a competitor all amount to a perception of weakness for you and a notion that you may not believe enough in the quality of your product or service to let it stand on its own merits. Even if a competitor may engage in such behavior against you, the high road is the best road to take. In the end, facts work better than mud. Let the high quality of your work and service speak for you.
Word-of-mouth: client testimonials.
If you have spoken about your company and kept the focus on yourself, you may also instruct your potential client to seek out the advice of others like him, with regards to what separates you from your competitors. It is not uncommon to see, on various social media forums and platforms, clients discussing among themselves the pros and cons of a number of competing companies. This should not make you wary, nor should you feel the need to interject – to jump in and promote yourself. The best source of marketing is the testimony of others who have already encountered your line of business or product; who are familiar with the strengths and benefits that you have to offer, and who can advise their peers on why it would be advantageous to partner with or purchase from you. Oftentimes, testimonials from existing clients will tip the scales and land those new contracts on your desk.
Doing the right thing and showing integrity in business – in your day-to-day operations, in your line of service or products, in how you treat your competition –  will be the winning path. You will have succeeded over your competition simply by being the best at what you do; by offering a product or a service that is so undeniably good that clients will want to come to you. This is a long-term solution that requires your constant attention and efforts, but in the end: if you want to build a good brand and attract clients in a positive way, this could well be how the battle is won.
Reading Time:
2
minutes
Content, community, and commerce (also known as the 3 C's) are the building blocks of a successful e-commerce site. Content builds a community that establishes credibility to generates sales. Consumers also rely on these three factors when making purchasing decisions.
Over the last few years, the consumers path-to-purchase has drastically evolved beyond the cart. Having a beautiful website and bug-free checkout is no longer enough to keep customers attention and loyalty. The 3 C's are what successful online businesses are using to distance themselves from their competition and satisfy their customer's needs.
Content: Selling your product and service with inspirational and valuable content that's relevant to your target audience.
The content on your website must be interesting enough to get visitors to the site, stay, and come back. The goal is to make your content fit your target audience's context, rather than making it a one size fits all that ends up being right for no one. One of the most important things to understand is that not all content has to be designed to create commerce.
Community: Creating an online environment and strong following around your products and brand values.
Oftentimes site visitors that are unfamiliar with your business will look for validation and recommendations from your brand advocates. This is what makes interactive communities such as discussion boards or forums, social media, chat rooms, discussion lists, and newsletters a major tool to build your business. If done properly, an interactive community can also add content to your site.
Commerce: Building a better user experience with the actual offers and revenue-generating streams of your website.
In the age of e-commerce personalization, consumers reveal much more about their preferences, shopping history, and so on. But, the challenge is to use that information to drive more relevant user experiences and understand the customer's context. This means knowing customers location, their interests, and where they are in the purchasing process.
Utilizing the 3 C's will set an online business up for success. You need to know your audience and be a trusted source of information. Combining content, community, and commerce can change the way you communicate with customers, create a strong brand identity and build a loyal following.