Sales Psychology In 6 Steps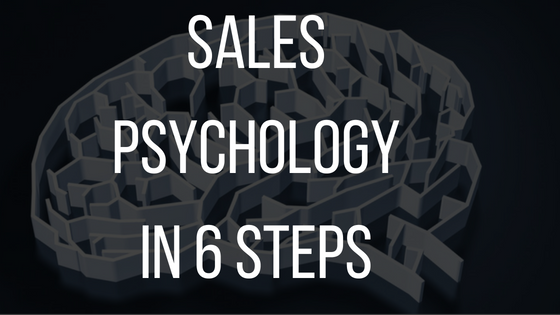 Psychology and ecommerce might not be two words that you put together, but when used correctly psychology can be a powerful sales tool. While you do not want to use psychology to manipulate customers, you can use it to persuade customers to use your products verses a competitors. Psychologist Robert Cialdini even created 6 principals of sales psychology: reciprocity, commitment and consistency, liking, authority, social proof, scarcity, and unity. When we take a deeper look, we see what these principals are and how they relate to ecommerce and help you boost sales and conversions.
Reciprocity: In sales psychology, reciprocity means that when your customer gives you something, you give them something in return. Although they are getting your product or service in exchange for money, giving them something extra, no matter how small, can give your company and extra edge. Many companies use this tactic to give customers more of a reason to choose their product. You could offer customers free shipping on their first order, a free month trial, a small gift with a purchase for new customers, or a discount. HUM Nutrition offers first time customers $10 off if they take a short quiz to help them decide what products are best for them, and Benefit Cosmetics offers free samples with any purchase. Giving your customers trials or samples shows that you have faith in your product, and helps them potentially discover new products that they might not have discovered otherwise.
Scarcity: Customers don't want to miss a good deal, so alerting them of a popular product that is running low, or a sale that is about to end encourages them to make up their mind on purchasing the item. Giving them a deadline rather than always keeping the item in stock, or having a sale, lets them put off the decision to purchase. When pressured, they are more likely to act, especially when given information such as an actual number of inventory left, or a countdown clock until the end of a sale. Seasonal products are a good way to temporarily boost sales and bring attention back to your company. Starbucks sets a good example with their Pumpkin Spice Lattes, which many people look forward to drinking every fall.
Authority: Studies such as the infamous Milgram experiment have shown the impact authorities have on decision making. If you can show your brand as an expert in your field, customers will be more likely to trust your product. Videos and images can play a large part in showing your authority, by giving a behind the scenes look at what you do and the credibility of your product. Getting endorsements from celebrities or well known experts in your field is another way to make your business stand out, and give your customers more reason to believe that you really do have the best product available.
Consistency: Consistency goes a long way when drawing in new customers, as well as retaining your current customers. You want to create a brand image that stands out as having stellar customer service and dedication to the quality of the product. In the same way, having your customers commit to you in small ways (such as subscribing to your newsletter) encourages them to buy more products from you over time. Make sure to apply your commitment to easy returns as well. Knowing that they can return a product if not fully satisfied is much less daunting for customers than a final sale policy. This also shows that you have faith in your product.
Liking: If your customers like your brand, or brand representatives, they are more likely to purchase from you. This is why as a brand, it is important to keep up a kind reputation, and to care about your customers as people, not just as a source of income. Likability is also why brands such as Sprite and Clean & Clear often use popular celebrities in their advertisements. Other companies, like Amazon, show you what products other customers were interested in based off of products you view. People respond to people they have something in common with, so showing "frequently purchased together" items gives credibility to new products customers might not have discovered on their own.
Consensus: Also known as social proof, consensus shows if customers are uncertain, they will look to the behaviors and actions of others around them. Even when reading the reviews of strangers, customers will take that as a personal recommendation. Even if you do not have five-star reviews on every product, it will go to show that you are a real company with real customers, giving their unfiltered opinions. This will build trust with current and potential customers, especially if you interact with those leaving the reviews.
Using sales psychology might sound a bit complicated at first, but it really breaks down to speaking to your customers in a way that relates to them. Using these 6 principals can help you influence your customers in a non-obvious, but open and honest way. Try implementing some of these techniques and watch your sales go up.