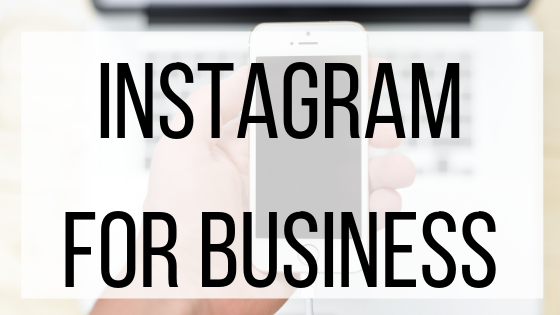 More and more companies, and people, are using Instagram. With 1 billion active month users, it is not a platform to overlook. While Instagram might not be the best fit for ever company, it is a great place to showcase your company and products while reaching a wide audience. Since Instagram is a visual platform that allows you to create and display your own content, it is a wonderful opportunity to show off your unique brand personality. Whether you are an Instagram newbie or someone experienced looking to shake up your grid, here are some tips to creating your best Instagram page.
Set It Up:
If you are new to the app, downloading Instagram and creating a profile are fairly obvious first steps. Instagram is not optimized for desktop, so keep in mind your best option will be to use your smart phone to create and run the account. Tablets are also an option. When setting up your profile, choose an easy, recognizable username (such as your company name) and profile photo (such as your logo, or something associated with your brand). If you have a Facebook page you'd like to connect, now is the time to do so. After you have the basics set up, there are several steps you can take next. Listing your profile as a business account and verifying it will help customers know that you are the real deal, rather than a fan account or another account with a similar name. Add a short bio with a sentence or two about your company and what you do. Your bio is also a great place to include a link to your website, blog, or any promotions you are running. If your account is already established, it never hurts to check your bio to see if it needs a refresh.
Start Posting:
One of the best parts of Instagram is seeing all of your posts come together for a cohesive grid, and figuring out what content your audience is responding to best. Before you try to gain followers, come up with an Instagram content plan. Especially while you are trying to get the hang of things, this will help you immensely. Creating a post schedule will make it easy to create a cohesive grid, help you remember to post, and allow you to post a variety of pictures. Try adding a combination of product pictures, quotes, pictures of people using your products, and other fun pictures you think your followers will like. Califia Farms and Glossier both do an excellent job of keeping a theme, and choosing content that their audiences love. Both take a potentially boring product and turn it into something fun and aesthetically pleasing. As your account grows and develops, track what content your users are enjoying, and which ones they are not responding to as well. Time of day and traffic also play a huge role in engagement, so keep that in mind when analyzing your posts.
Engage:
Instagram gives you the perfect opportunity to easily engage with your customers. Once you start building content, encourage your followers to tag a friend in one of your funny posts, hold Instagram giveaway contests, or do a Q&A on your Instagram story. While building content, do not go overboard as to overwhelm your followers feeds. The same goes for your story. If you overproduce content, no matter how good it is, your followers will lose interest. Instead, focus on responding to or "liking" comments, so customers feel heard and acknowledged. Running polls or Q&A's on your Instagram story is also an easy and fun way to get more information from customers, and typically gets a lot of engagement. "Tag a friend" captions are also a great way to expand your audience. Whether it's in a giveaway or in response to a picture you've posted, you will gain exposure by word of mouth.
Instagram is a fun and free platform that is very likely to boost your customer satisfaction and sales. Take advantage of the chance to create a visual of your brand personality though the pictures and quotes you share, and enjoy the positive interactions with your followers.