A Beginner's Guide To Instagram Stories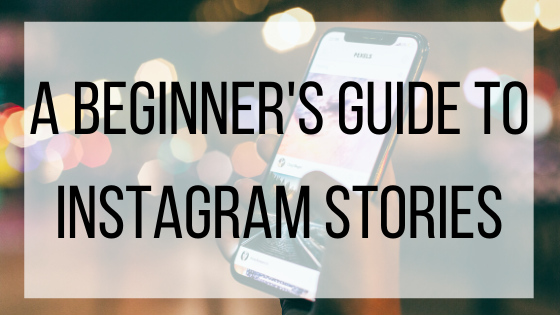 People love to document what they are doing on social media. Snapchat changed the game when they introduced stories a few years ago, and Instagram and Facebook were not far behind. While users will post and watch stories on all of these platforms, Instagram has claimed its spot as the most used, for both brands and other users. For brands, Instagram Stories can be a great way to keep your customers up-to-date with little announcements and fun behind the scenes. Not sure where to start? Use this guide to help you create your best Instagram stories.
What Is An Instagram Story?
An Instagram story is a short video or a photograph you share with your followers that will disappear after 24 hours. With the new Instagram algorithm, it is easy for posts to get lost in Instagram feeds. Alerting followers of new posts, creating product alerts, or having an employee hop on to make a short video to answer a common question are popular uses for Instagram stories. To view your own or others Instagram stories, you simply open the app and go to the home page, which should open automatically. Once you are there, at the top of your screen you should see a row of circular icons with usernames underneath. These are the Instagram stories, and you simply tap on the one you'd like to view. To skip to the next screen, simply tap towards the right of the screen, and to re-watch a story tap to the left.
Creating A Story:
First, you have to decide what kind of story you'd like to post. If you want to take a photograph of a new product, something in your office, or anything else you think would interest your customers, make sure you have a well-lit, high quality photo. Also think about the dimensions of the photo- some are too tall or too wide and will get cropped when added to your story. The ratio Instagram uses is 9:16, so make sure your photo fits into that. If you want to try something a little more fun, try making a Boomerang video or using some of Instagram's many effects on a regular video.
Use Polls and Q&A:
Instagram comes pre-loaded with lots of options to help you spice up your story, and polls and Q&A are a fun way to get your followers involved. Q&A involves a box where you as a question, and your followers can type in an answer to reply straight back to you. You then have the option to share some or all of the answers on your story. Polls come in a variety. Some of the more popular options include the heart-eye emoji on a sliding scale so followers can indicate how much they love whatever you are displaying, or A/B polls where you have followers vote between two choices.
Show Off Your Area:
If your employees spend most of their time at work in the office and you have an aesthetically pleasing space, take your followers on a short tour to give them a behind the scenes glance. If that is not the case, post stories when you are remote- and a cool local coffee shop, a pretty window view, or even the beach!
Instagram stories are all about creativity and are an extension of your Instagram grid. The fun part about stories is that they only last 24 hours, so you don't have to worry as much about color schemes or captions, and can focus more on bringing fun and genuine content to your followers. What is your favorite way to use your Instagram Story? Let us know in the comments?