Link Building For Beginners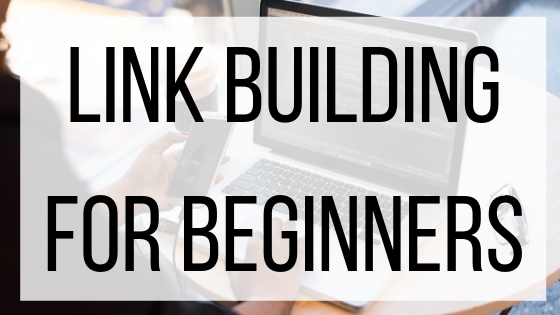 If you have recently started an online business, or have been looking at ways to improve your marketing, you have probably come across link building. Link building can be a little complicated to understand at first but is a very valuable tool for your marketing, sales, and SEO. Although it takes some effort to get started link building, it is well worth it for the benefits it will bring.
What Is Link Building?
Basically, link building is earning links to your website from other websites. Search engines use algorithms to determine which links are the most valuable for each search query. Although search engines are not open about how their algorithms work so that they can provide the most genuinely relevant content, having other websites link your pages is a big green flag. If you can get a link from someone who is highly regarded, has a lot of followers, or is considered an expert, that is even better! However, do not disregard smaller companies or businesses when looking to link build. Any links will help boost your SEO, which in turn will help boost your sales and credibility.
How Do I Earn Links?
Earning links can be a time consuming and lengthy process, but it is well worth your time. There are different methods for building links, but starting with the simple methods are usually your best bet. If your product is fairly unique to your industry, start with that. There is very likely a whole market of people who have a problem they didn't know needed to be solved. For example, many people who have smartphones keep a case on them. The market then expanded from decorative phone cases to protective cases. Moving even further, companies started adding "fun" features, such as LuMee's front-lit phone cases or Popsocket's grips. While these brands now have some competition, when they first introduced their products they were solving problems customers did not even know that they had. This lead to people talking about them, both through word of mouth and online. The online comments, shares, and articles that included links (such as this blog post) helped boost their SEO and sales. Since neither company has any competitors who are a serious threat to business, they continue to get all of the attention in their respective markets. If there are active bloggers in your industry, consider reaching out to them and offering your product for them to try in exchange for them reviewing your product.
What Should I Avoid?
Search engines keep an eye on how you are link building, in addition to how many links you have. Avoid sites or programs that offer to give you links for a price. If they are willing to link anything, chances are many low-quality spam sites are using them as well. This will suggest to the algorithm that you are not a quality site and significantly hurt your ranking. Although it seems like a quick fix to get results if you are caught (and you will be) your brand will be hurt in the long run.
Over-posting on social networks is something else to avoid. Commenting on posts with your product or company pitch is an easy way to get backlinks and customer attention, but can be seen as spam if not done with caution. Only post when you come across something that is actually relevant to your company and product. Honestly will not only get you better SEO but lasting customer loyalty as well.
Lastly, be wary of hiring guest bloggers. If you are in your company's marketing department, chances are your inbox is flooded with offers to guest blog for compensation. While this is an alright strategy once in a while, be careful that your guest blogger is providing quality information and not recycling blogs form other sources. Often times, people will pitch themselves as guest bloggers and sell the same information to multiple sources. Along the same lines, be wary of offers you get to exchange links with another company. While this is alright once in awhile if search engines pick up on you and another company swapping links frequently, it can make your content seem less quality and hurt your search ranking.
At the end of the day, having relevant, well thought out content is the best way to get your link building started. Be cautious when working with people and companies, do not be afraid to share useful links, and create content that is worth linking.