Getting Started With Subscriptions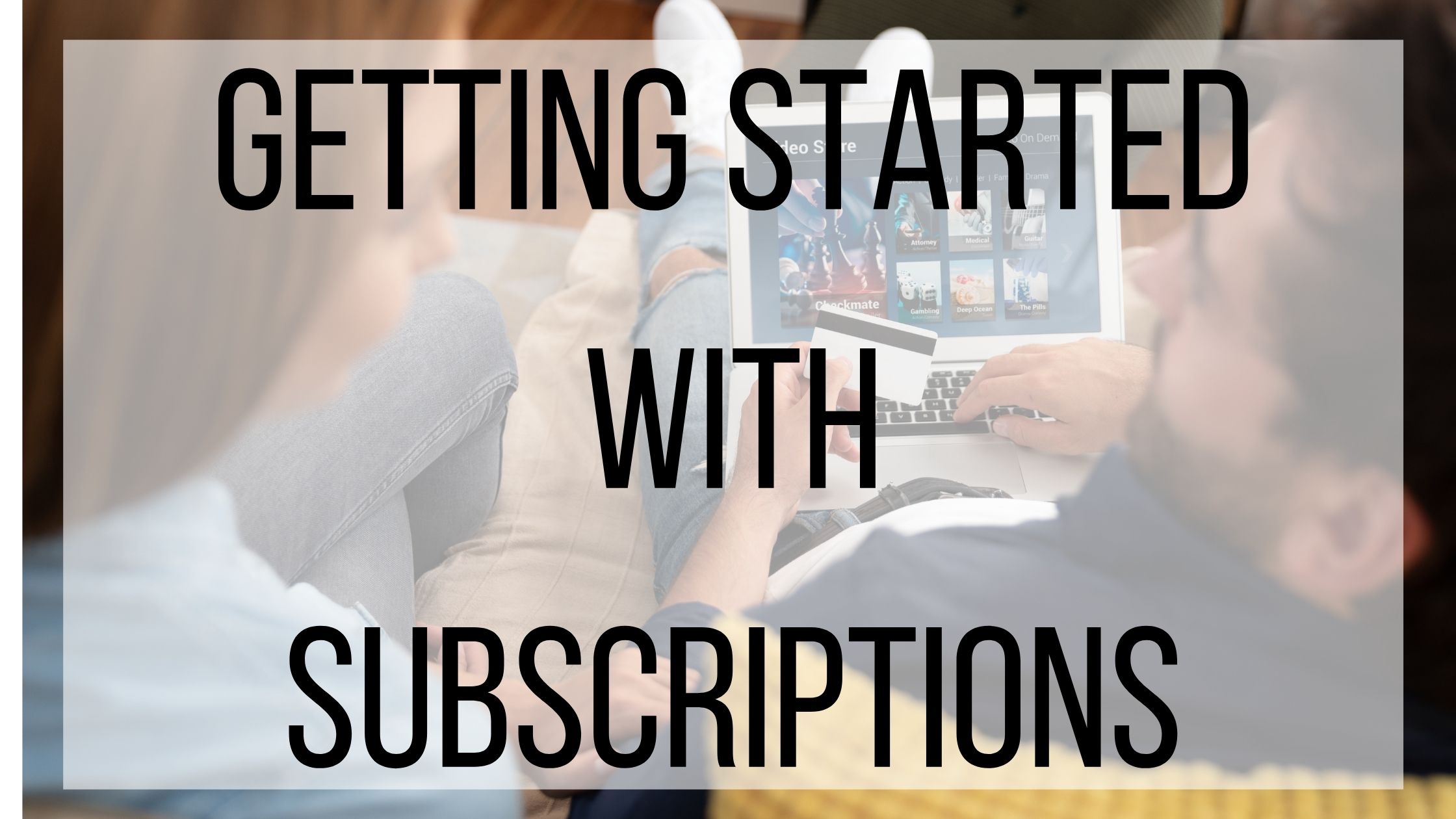 One of the many reasons that customers choose to purchase items online so often is for the ease and convenience of it. With the steady incline of eCommerce companies, it is easier than ever for customers to purchase things that they need or want via the internet. From groceries to pet needs to cleaning supplies, nothing is off-limits for online delivery services. Many customers will order the same products periodically to avoid going to the store or treat themselves to smaller purchases every so often. If you sell products that you think your customer could benefit from receiving on a regular basis, a subscription service might be a good fit for your business.
Why Offer A Subscription Service?
Offering a subscription service to your customer's offers is convenient for them, and also gives them an incentive to continue shopping from you. You will have predictable revenue from your subscriptions and have an idea of how much inventory you need for certain products. Having subscribing customers will also allow you to spend less time and money investing in new customers, which will let you spend more energy pleasing your current customers and creating new ideas for your business.
Getting Started:
There are several different ways you can go about subscription services, all with their own pros and cons. One of the most popular models is the replenishment model.
The replenishment model is all about convenience and saving money. Typically, users are offered a discount with their subscription on a product that they need regularly. If you choose to use the replenishment model, make sure that you allow customers options on how often they would like their item sent out. This model is a good choice for smaller items that customers have a consistent use for. Some examples of successful companies that use this method are Billie Razors, HUM Nutrition Vitamins, and Hello Bello baby diapers. Major websites like Amazon and Chewy are also offering subscription options for certain products that fit in the replenishment category.
The curation model refers to what is commonly known as "subscription boxes". These offer customers new items that they can personalize. These types of subscriptions are very popular with beauty, apparel, and grocery. One of the highlights of this category is that customers who choose these subscriptions often have disposable income and are looking to try new products, so they will be more open-minded about the items that they are reviving. Some successful businesses that fall under this category are HelloFresh, Stitch Fix, and FabFitFun.
The last type of subscription model is the access business model. This model offers customers a significant discount on their products. Because these customers are paying for the perks they get with a subscription, they are more likely to make frequent purchases from you. You can also create more personalized suggestions for them, based off of their past purchases. This option also encourages customers to purchase bundles to get the greatest discount, which results in more sales and revenue for your business. The biggest con to this model is that customers can often find similar pricing from your competitors, without having to pay a monthly subscription fee. This might cause you to lose business to customers who want to purchase your products occasionally, without the commitment of a subscription. Some companies that are known for the access business model are Fabletics and Thrive Market.
With the holidays just around the corner, subscription boxes can be a great option for your customers to offer to loved ones. If the products you offer are more practical than fun, consider starting a subscription so that your customers can safely receive your products from the comfort of their home. No matter which model is best for your business, subscription services can be a big perk for your customers. Have you ever used a subscription service? What did you like or dislike about it? Let us know in the comments!