How To Get More Google Reviews For Your eCommerce Business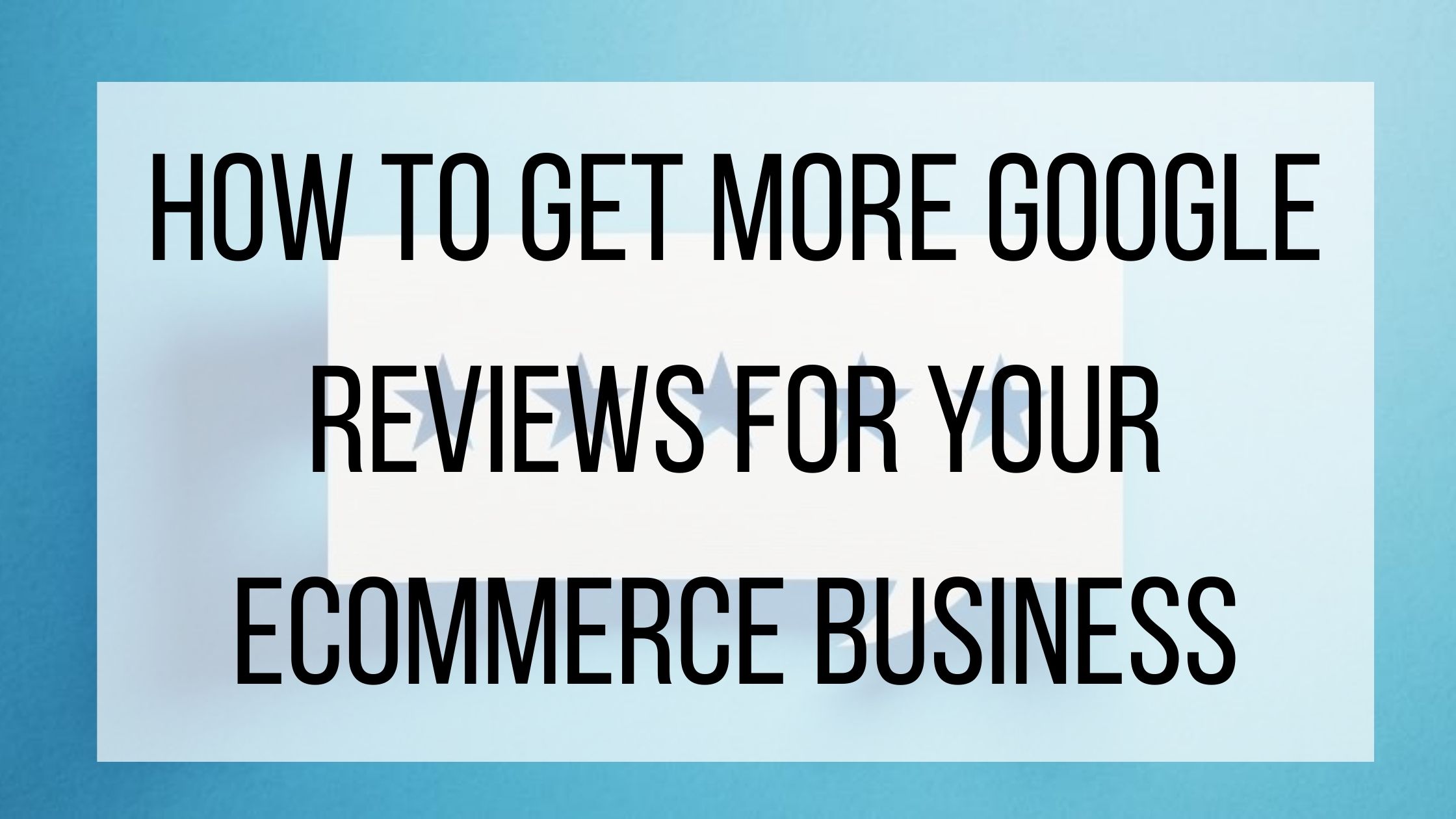 Online reviews can help make or break your business and are essential for helping you grow. All types of marketing help you make sales and grow your customer base, but online reviews serve as an unbiased opinion for those who might have found you from a quick search, social media, or recommendation from an acquaintance. Google reviews can be especially important when trying to grow your audience and build trust.
What Are Google Reviews?
Google reviews are comments and ratings that customers can leave your business on Google to be seen and shared publicly. Your Google reviews and rating can be seen on Google Search, Maps, and Location Finder. If someone does a Google search of your business, they will see your rating of 1-5 stars with an option to read the reviews previous customers have left you. Reviewers can leave you up to a 4,000-character review, along with their rating.
Why Are Google Reviews Important?
Having Google reviews comes with many benefits. First off, they help boost your visibility through Google's algorithm.
Google reviews increase your credibility. Even if all of your reviews are not glowing, it shows your audience that you are not a scam, and you value your customer's honest feedback. Not all of your products or services are going to be the perfect fit for everyone, so encouraging customers to voice what they liked or disliked allows you to draw in your ideal audience. Many potential customers look at Google reviews before going forward with a decision, so the more you have, the better chance you have of growing.
How To Get More Google Reviews:
The best way to get more Google reviews is to simply ask! Many customers are willing to write you a quick review, especially if they had a good experience with you. Just because you ask customers to leave a review doesn't mean they will, so make it as easy as possible for them. Some good places to include a request for a Google review are in your email signatures, confirmation emails, or a follow-up thank-you email. For maximum results, put some thought behind your request. If possible, personalize your note- address them by name, and mention their purchase. Keep your note short and simple. You only have a couple of seconds to grab their attention, so be articulate but get to the point. Lastly, include a link to your Google review page so they can go directly there.
Respond To Reviews:
While you do not have to respond to all reviews, it is a good idea to show your audience that you are genuinely appreciative of their feedback. For positive reviews, a quick note thanking them for their business and feedback is perfect. Negative reviews can be tricky, but it is important that you address the issue that the reviewer is having and ask them to reach out to you to discuss a resolution privately. Make sure that you keep a calm, professional tone, even if you disagree with what they are saying. If you are kind and do your best to help them resolve their issue, there is a chance they will even update their review to a more positive one!
Google reviews can help you build credibility and trust with potential customers. They show that you are reputable, let customers know what you do well, and highlight your commitment to customer satisfaction. By continuing to build your reviews, you will also keep building trust and getting new ideas for how to improve.