Getting Started With Pinterest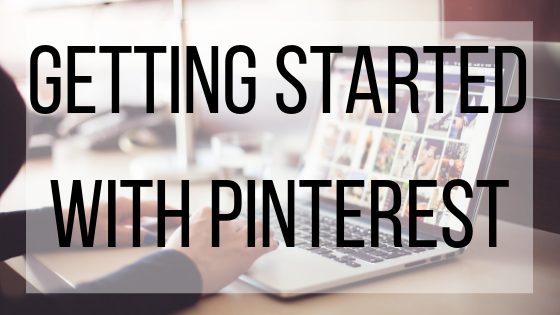 When it comes to using social media sites to boost your brand and social presence, Pinterest is easy to overlook. Many people tend to think of Pinterest as a platform for stay at home moms who want new recipes and DIY craft ideas. However, there is much more substance, and a much larger audience, than that. Pinterest boasts an impressive 250 million users, with half of the users being international. With pins being 100 times more spreadable than a tweet with a weeklong lifespan, now is the perfect time to start, or improve, your company's Pinterest.
Pinterest demographic:
Pinterest is traditionally thought of as a women's platform, but that is starting to change. While 70% of users are still women, 30% of their users are men, and that number is growing. Most Millennials use Pinterest on a monthly basis, and 40% of Pinterest users have a household income of at least 100k annually. This statistic is important because it suggests that Pinterest attracts users with a high disposable income.
Pinterest does best for companies that have aesthetically pleasing products. If your products are more practical than fun, there are ways to market your business to excite your customers and pinners. If you sell a service rather than a physical product, you can still use Pinterest. Many businesses use Pinterest to advertise tips they have, showcase how their services are problem solving, and give pinners a glimpse into company culture.
What to pin:
Pinterest revolves around images, so make sure that you are posting thought out, high quality pictures. Pinterest users tend to respond more to pictures without faces. This is great news for companies looking to showcase their products. If you are selling a service, come up with creative ways to show how your product helps customers, or offer insights in your industry. A popular way to accomplish that is with clean infographics, or links to articles and blog posts from your company.
If you are showing off a product, use clean, bright colors, a simple background, and warm tones. This will allow your pictures to stand out, and encourage customers to follow the accompanying link. Keep the images simple and high quality. In addition, adding simple text to your pictures grabs pinner's attention by informing them what you are promoting. While adding text on your photos might not be the best choice for everyone (for example, if you sell clothing you might not want to write over an outfit you are showing off) it is helpful for companies selling a service.
In addition to your own product pins, adding "fun" boards is efficient in gaining a following and boosting your pins. Fun boards contain anything that is purely for the enjoyment of your customers. Some examples of fun boards you could create are office or street style, food and drink recipes, a board dedicated to your city, or anything else you think customers would get enjoyment from. Make sure they are still relevant to your customers, and match your brand image.
Benefits of Pinterest:
One of the most important factors about Pinterest marketing is that the ads are naturally integrated with the rest of the content. When pinners search for content, your targeted pins will show up among the ones other pinners uploaded. This allows customers to see your ads and products without it interrupting what they are doing. Another great perk to Pinterest is that you can create buy-able pins. When customers see your product, they can click the pin and go directly to the purchase page for that item. This allows them to easily buy the item without having to search for it, and losing interest.
There are many creative and fun ways to use Pinterest. It is a great way to get exposure, expand your audience, and reach a huge demographic. Upload creative content, keep your buy-able pins up to date, and follow trends. Pinterest is an easy way to increase your social media presence and customer satisfaction.