How To Boost Product Page SEO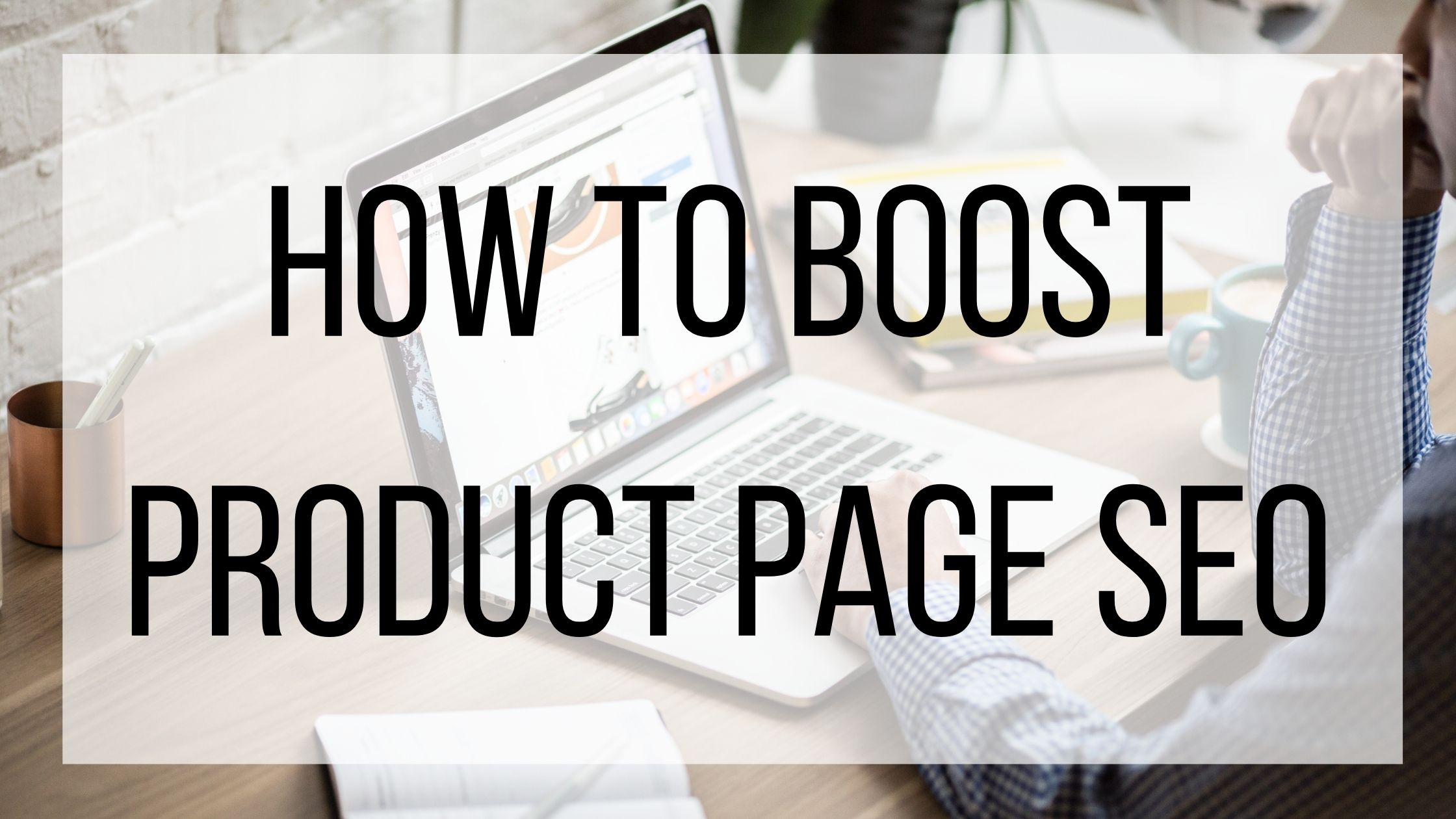 By the time a customer reaches one of your product pages, they are well on their way through the sales funnel. These are most likely customers that have very specific search criteria that your product fits. While it is fantastic to have customers put in the legwork to find your products, writing search-friendly product descriptions helps you make it easy to draw in potential customers. Not sure how to make your product descriptions search-friendly product descriptions? It's more simple than you think!
Know Your Buyer Persona:
A good product description starts with a buyer persona in mind. If you don't know who is going to be buying your product, or what kind of customer you want to target, you are not going to find much success. When writing your product description, use language tailored to your audience. Your product description does not need to be long or fancy, as long as it clearly explains what your product is and why your potential customer should purchase it. Adding too much information, or using language that isn't appropriate for your audience, scares off potential customers.
Keep in mind your features vs benefits when writing your description. Your product probably has some unique features that you love, and those are great to mention! However, your customer wants to know how your product will benefit them, or solve a problem that they have.
Do Your Keyword Research:
Keywords can make or break your product page's SEO success. What is your target customer searching when looking for your product? Are they doing a branded search or product description search? Knowing what and how they are searching is crucial to your success. Using a keyword research tool, such as SEMRUSH, can be a huge help in figuring out what will help you reach your audience most effectively. When choosing your keywords, be sure that they are all truly relevant to your product. Adding keywords that are too broad or not really related to your product can significantly hurt your SEO, so stick to the ones that matter!
Make It Unique:
Not only do you want your products to stand out from your competitors, but also from your other products. If you have descriptions that are very similar, search engines get confused on which better fits the customer's needs. Creating unique descriptions and titles helps boost their SEO. If you have two similar products, highlight their differences, and make it easier for customers to decide which would be a better choice for them.
Proofread your product description before you post it to make sure that it covers everything we've talked about. Check for spelling and grammar mistakes, and have your coworkers read over it for you if you can! Once you are satisfied that your product description is the best that it can be, you're all set! Make sure to keep an eye on any product pages you have recently updated to see how they are doing, and make changes if need be. What has been your biggest challenge with writing product descriptions? How have you changed them to be more successful?