Reading Time:
3
minutes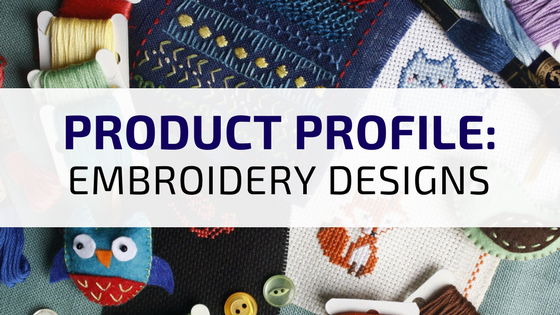 Periodically, we like to highlight and review products for which BMT Micro acts as reseller or payment processor. With this Product Profile, we are going to be highlighting our Embroidery vendors and their products.
What is Embroidery?
By definition, "embroidery is the handicraft of decorating fabric or other materials with needle and thread or yarn. Embroidery may also incorporate other materials such as pearls, beads, quills, and sequins. Today, embroidery is most often seen on caps, hats, coats, blankets, dress shirts, denim, stockings, and golf shirts. Embroidery is available with a wide variety of thread or yarn color. The basic techniques or stitches on surviving examples of the earliest embroidery—chain stitch, buttonhole or blanket stitch, running stitch, satin stitch, cross stitch—remain the fundamental techniques of hand embroidery today."
[Source: Pinterest]
Typically, when people think about embroidery they associate it with generations before them. However, embroidery is a beautiful skill that is making a comeback. Today's embroidery consists of everything from quilts to clutches to clothing, and more. There has even been a resurgence of embroidery within the fashion world. The distinctive feature has recently been unveiled in pre-fall and fall collections by well-established brands like Valentino and Gucci. So, you should definitely get used to seeing embroidery around more.
[Source: Valentino]
If embroidery interests you and you want to try out the handicaft on your own, check out the embroidery patterns offered by the following BMT Micro vendors:
If you are a vendor and would like to see your product highlighted or reviewed, please contact us for more information!
Reading Time:
3
minutes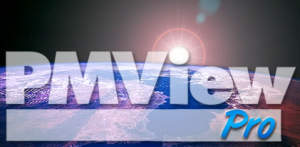 PMView Pro is an award-winning graphics viewer and converter, which has earned Software Industry recognition and accolades such as "Best software", "Reader's Choice Awards Winner", "Top Software in Quality, Stability, Performance", and a "Windows Download" 5 star rating, just to name a few.
PMView Pro was established in 2003 as a continuation to its predecessors, PMView (est. 1992) and PMView 2000. The original product, PMView, came out initially as a graphics viewer and converter for the OS/2 operating system; however, a very popular Windows version soon followed. PMView Pro is still available under both systems, with a trial version that is yours for free for an evaluation period of 31 days. If at the end of this evaluation period, you would like to continue using PMView, you are required to purchase a user license, which can be conveniently done through PMView's order page at www.pmview.com, which links to BMT Micro's secure ordering systems!
In addition to the software itself, when you order PMView Pro, you may also obtain a very handy tutorial guide – for free – that will take you through the installation and setup procedures, step by step. Although PMView Pro is already very easy to use, with this guide you are given additional"tips and tricks" on how to make use of your program and how to get into its little "gems" and various functions. In addition to the handy tutorial, there is a also a reference manual, with plenty of opportunities for support, in the event that you should require additional assistance.
"A fine sample of good programming". PMView Pro may have received numerous accolades from Industry sources, but the best recognition comes from… the end-users, or the customers who have bought PMView Pro and used it for their image viewing and converting needs. The above mentioned comment is from one such customer.
PMView Pro is robust, fast, and configurable. It allows you to view, convert, and edit bitmapped graphics. It loads your images with an amazing speed – no dragging around waiting for a picture to load line by line.
PMView supports saving and loading of more than 40 different file formats, including JPEG, GIF, PNG, TIFF and many more. PMView Pro offers broader and faster support for these formats than many of its competitors do, since all of its code for format handling was written "in-house", by the developer himself. Third party code or the use of libraries could limit the graphics viewing solution by the very frames or characteristics of these third party sources. PMView Pro offers here an optimized solution that works together for a faster, easier-to-use product.
PMView Pro doesn't annoy its users with tiny, ever-appearing "popup messages" or error messages, that may or may not help you in what you want to do. Within its programming, there are default settings for most actions, but also – since we don't all want the same thing – a great variety of options that let you configure the software exactly the way you like it! You can scan images, you can view them one-by-one or you can make use of PMView Pro's slideshow facility: just drag and drop the images that you want! There is a slideshow controller that lets you control your slideshow as you're watching.
If you can't remember the name of the file that you want to load, what could be more tedious than scrolling through maybe hundreds if not thousands of pictures trying to find the right one? With PMView Pro's unique and automatic thumbnailing facility, no such thing! Just go to the "File Open" window and the various files will be presented to you as "mini-images", so that you can find the one you're looking for in a very fast and convenient way.
You can scan pictures using PMView Pro's TWAIN interface and convert your scanned picture into exactly what you want! There are options for monochrome pictures, embossing, color reversals, zooming, resizing, transforming in nearly every way possible. And if, for some reason, your picture hasn't turned out too good, PMView Pro has at its disposal various image recovery techniques, which can help you get the best out of your picture.
Another unique thing about PMView Pro is its ability to capture areas of the screen that are outside the desktop. You can also do multipage prints of your image.
PMView Pro is easy to use and a fun tool for working on images. PMView Pro has stood the test of time against its competitors and is still a "go-to" product for fast and robust image handling.