3 Scary Good Tricks For Halloween Treats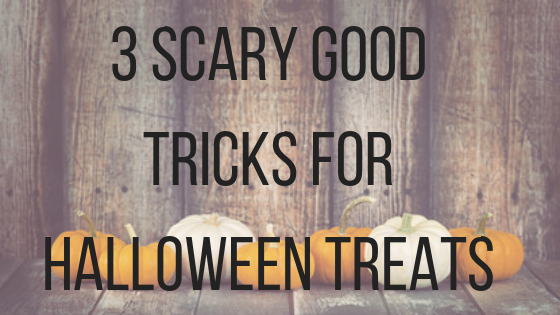 With the holiday season right around the corner, many ecommerce stores are starting their preparations. However, many companies overlook Halloween each year in anticipation of Black Friday and the holiday rush that comes with it. While many of your competitors are likely to focus their efforts on the holiday frenzy post-Halloween, you can get a step ahead by capitalizing on the holiday. Last year the Nation Retail Federation reported over $9 billion in Halloween product sales, Even if you are not selling anything directly Halloween related, there are some tricks to help you treat your customers.
Plan your Halloween period: Since Halloween is on a different day of the week every year, you will want to plan your Halloween campaign around when you are the busiest, and what days and times your customers are most active. While large orders are great, you will want your customer service and website to be prepared to spikes in sales to avoid frustration. Since Halloween falls on a Wednesday this year, you may want to plan for the weekend before as your busiest time for sales. Putting extra emphasis on your promotions, discounts, and advertising will help you make the most of your campaign around this time, when customers are looking for last-minute buys.
Add character: Halloween is a time to dress up, have fun, and be silly or scary. Make sure that the tone of your ads reflect the light-hearted liveliness of the holiday. Most brands will fill their streams with corny Halloween puns and spooky jokes. You do not want to come across as taking advantage of Halloween just to make more sales. Rather, let customers know that you are joining in on the fun with them. Unique, well planned content will grab customers attention and they will be glad that you are making an effort to please and engage with them. Create content that showcases your product in a fun and festive way. Use spooky pictures, silly puns, or any other content you think your customers will enjoy to grab their attention and draw them in. Make sure that you stay age-appropriate for your target customers. Oreo is a cookie that produces different flavors and colors of their signature cookie for major holidays. Halloween Oreos are ones that many fans look forward to all year, claiming that the orange filling makes the cookies taste even better than original Oreos. However, the only place Oreo advertises the release of the long-awaited seasonal treat is a social media post. They did create an ad campaign back in 2014 of a series of short films featuring "nomsters" made in an 1800's style Oreo labratory. They asked the audience for help naming the little creatures, a great way to build a relationship with their customers and gain user generated content.
Offer a promotion: Trick-or-treat is a classic Halloween tradition, and you do not want your customers to miss out just because they are no longer children. So many stores offer specials and discounts around the holidays that you will be at a disadvantage if you do not offer even a small one. Since Halloween is the start of the holiday season, little things such as free shipping or a freebie can help persuade customers to shop your products. Introduce them to products that you think their loved ones would like, and offer a sample size with their purchase or a buy one get one deal. You could even offer a small gift card of $5 or $10 after a certain amount purchased, a deal that encourages them to come back and shop with you again without costing you much money or time.
Although Halloween does not seem like a big ecommerce opportunity, delighting your customers and building a relationship with them by having fun will help you in both short and long term sales. No matter if you are trying to get ahead of your competition, increase revenue, or expand your customer reach, taking advantage of Halloween will help you gain momentum going into the hectic holiday season.