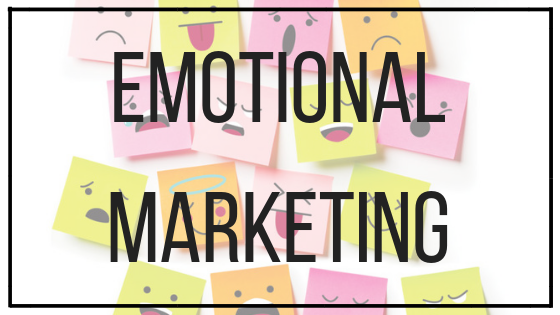 Every day, we feel dozens of emotions. Some good, some bad, all specific to our attitude, circumstances, and social situations. A study done in 2014 says that we are only capable of four basic emotions: happy, sad, afraid, and angry. However, mixing these emotions together creates a "wheel of emotion", as shown by Robert Plutchik. So what does a wheel of emotion have to do with your marketing efforts, and how can you use emotional marketing to draw in a larger audience?
What is emotional marketing? Emotional marketing typically chooses one core emotion to make the audience notice, share, and buy. By focusing on one core emotion, you are more likely to get a response from your audience. Depending on your audience, you might need to go deeper into a feeling on the wheel of emotion, rather than staying on the surface with a vague core emotion. For example, you might want to excite your audience rather than simply making them feel happy, or spark anger in them rather than annoyance.
What makes emotional marketing work? Like it or not, people cannot help but feel a range of emotions on a daily basis. Think back on past events in your life that have had a big emotional impact on you, good or bad, and chances are you remember those events more than ones that did not provoke emotion. Events such as getting married or a heartbreak are more clear in your mind because of all of the emotion they carry with them. When you add emotion into your marketing and advertising, the same concept carries over.
Emotional marketing helps you make a better first impression to your customers. Picture an advertisement that simply discusses their product, and one that makes you laugh. You are more likely to remember the funny advertisement. This leads customers to tell friends and family about the funny advertisement so they can enjoy it as well, and can even lead to them sharing the ad on social media so that all of their friends can view it. The same goes for advertisements that make you feel emotional, such as Always Like A Girl campaign. Studies have proven that campaigns that are emotional do twice as well as those with only rational content. Customers tend to rely on emotion over information when making decisions.
The core four: While emotional marketing is a powerful tool to help you advertise and make more sales, it can also help you build a brand. The more audiences feel of the four core emotions, they more likely they are to share. When audiences see a video that makes them happy, for example, they are going to want to show people they love so that they can be happy as well. Good news travels faster than bad news, and happiness is contagious. Sadness lets people empathize and connect with one another. This leads audiences to lend a helping hand to whoever is in need. ASPCA is famous for their advertisements featuring sad pictures and videos of animals being rescued with a woeful song playing in the background before asking for donations. Fear (or surprise) make customers cling to what is familiar and helps foster brand loyalty. Using fear can be tricky, as you do not want to actually frighten customers. If used correctly, fear can be used to show that your brand can always be trusted and is consistent in a world of changing and unknown things. Anger can make audiences passionate, and can be a good choice for political issue or tragedy. Similar to happiness, passion and anger can encourage people to share content, therefore you can reach a wider audience organically.
How to use emotional marketing: As with all marketing plans, make sure you know your audience before you start. This will help you decide which emotion you want to use to sway your audience, and allow them to get the most value from your efforts. Make sure that your colors match up with the emotion that you are trying to evoke. Color psychology plays a huge role in market success when done correctly. Use your ad to tell a story and create a movement or call to action. Show your audience people using your product or service, how it has a positive impact on them, and ways that they can also improve their lives or the lives of others by using your company. Keep track of your ROI to see how your audience is reacting, and where you need to make changes.
Adding emotions to advertising can be tricky, but it is a tried and true practice to allow customers a more personal relationship with your brand. Do your research, plan wisely, and listen to your customers to create your most successful advertising campaign yet.