Turning Your Side Hustle Into A Full Time Business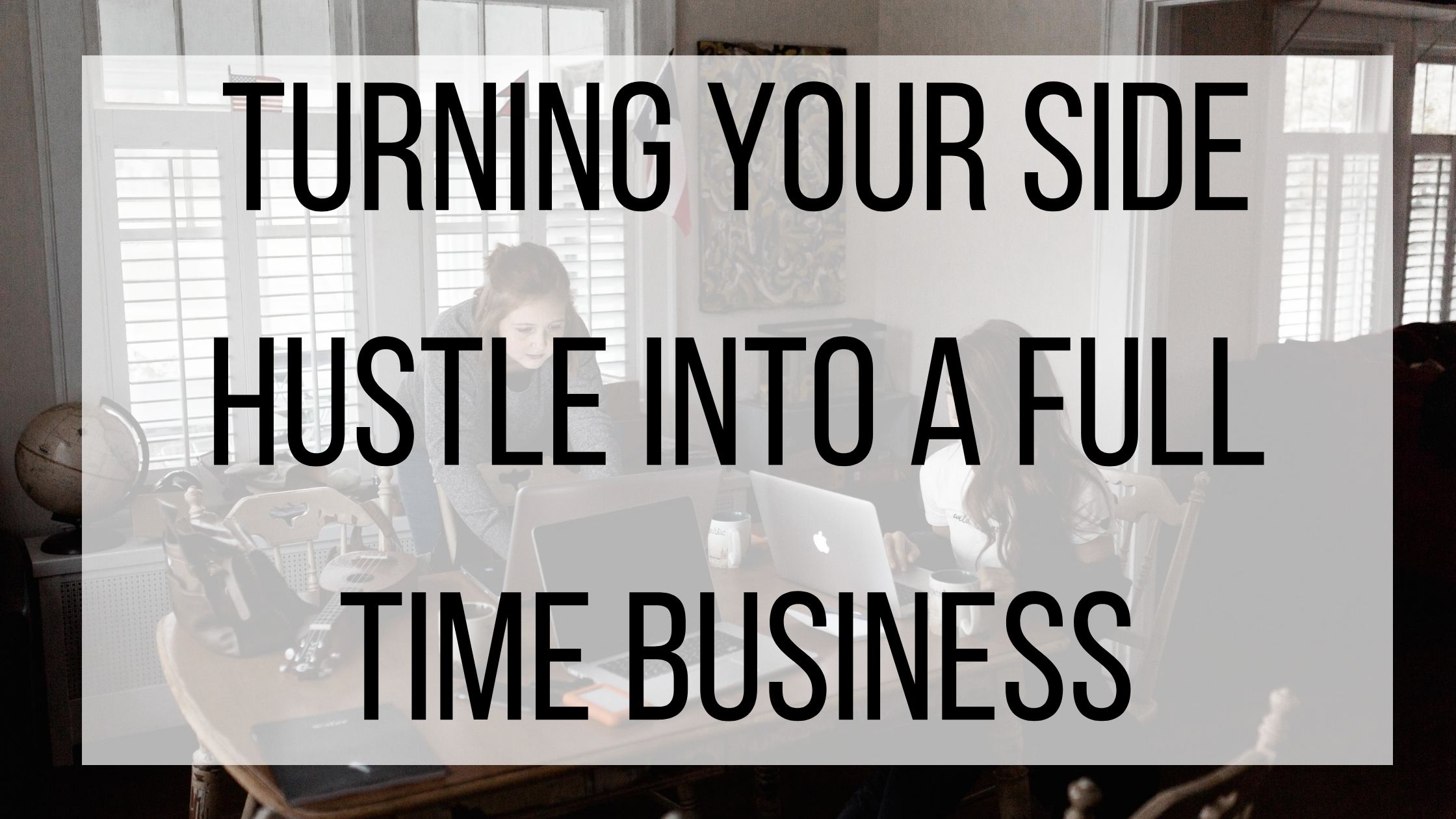 "Side hustle" is probably a term that you have heard frequently lately, and for good reason. It seems as though many people are selling products or services on the side of their traditional job, to help get themselves through school, or to help supplement their family's income. Whether they are selling products through a company they believe in or creating their own, you might be wondering how they got started and if you can also make money off of a hobby or products you enjoy. These days it is easier than ever to get started monetizing your favorite hobby, and even turn it in to your full time job! If this sounds like your dream come true, here are some questions you should ask yourself, and how to get started.
Where Am I Selling?
Often, people turn to websites such as eBay or Etsy to start selling their products. These sites are easy to set up and already have a steady customer base browsing them regularly. If you are just starting out, these sites can be a great way to gain a solid customer base. However, if you are looking to go all-in on your business, consider creating a website. While selling through a third party website is easier, it also takes a percentage and regulates your advertising and creativity. Creating your own website allows you expand and grow the way that you want to, without as many regulations.
Who Are My Target Market And Competitors?
Knowing your target market is one of the most important steps to growing your business. If you have been running your side hustle for some time, chances are you have a pretty good idea of who you are selling to. Take a deeper look at who you are selling to before deciding to go full time to make sure that there is a large enough market for you to grow. Additionally, take a look at your competitors and see how they are doing. If there is not much demand for your product and your competitors seem to be struggling to make sales, consider if now if now is a good time for you to go all-in on the market, or if you should wait for demand to rise. Additionally, checking to see how consistent your own sales have been is a good way to gauge how your business will do once you start expending all of your energy into it!
How Much Time And Money Do You Have?
Even though your side hustle is a very real business, taking it full time is going to take a lot more of your time and money. Getting your business going is going to cost you in advertising, extra inventory, and a quality website. However, if you budget well and budget money from what you are currently selling, this process will run smoothly. Be prepared to put some extra effort in your first few months to make sure that your business is the best that it can be, and the results will pay off.
Are You Passionate About Your Side Hustle?
Typically, people use their side hustles as a way to make some extra money doing something that they enjoy. However, you might find that you do not enjoy it enough to do it all of the time. Think about this before you take the plunge. Do not take away something that you enjoy doing just for the sake of making more money. Passion is a big part of the reason that many brands do so well. It is apparent when someone enjoys running their business through their customer service, products, and overall presence.
Moving from having your business as a side hustle to a full time endeavor can be scary, but also very rewarding. Be patient and remember why you got started in the first place, and before you know it you could be making a full time living off of your passion! Whether you are looking for help selling your side hustle or getting your business off the ground, BMT Micro can provide safe and secure global payment options. Contact vendors@bmtmicro.com for more information!