Getting Started With Facebook Ads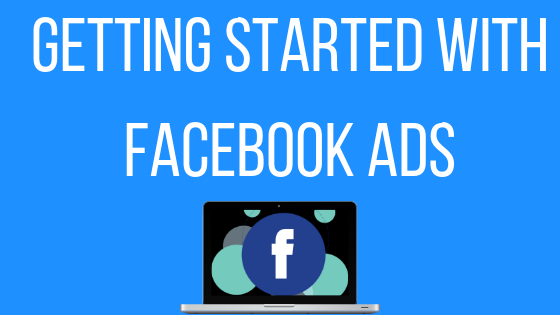 Over one billion people are active users of Facebook. This huge, global platform can be any marketer's dream or nightmare. While having access to such a huge audience is wonderful, it can also be intimidating and easy to get lost in the swarms of other businesses trying to reach the same target audience as you. However, with this year's new algorithm, it is harder for businesses to connect with audiences. This is to encourage meaningful interactions between friends and family, rather than having user's feeds full of notifications from companies. With Facebook ads, you can continue to interact with your customers in a way that does not take away from their interactions with loved ones, while still reaching them and promoting your brand. While there are a variety of Facebook ads and ways you can use them, here are a few of the most popular.
Photo ads: Photo ads are a great start for companies that do not have much experience with Facebook ads. Chances are, you have posted a picture on your Facebook account at some point. If you have a picture that you think really defines your brand or stands out, you can boost the post, and create an ad out of it. If you want to use a photo you have not previously posted, you can simply choose to create a new Facebook ad and use the picture you want to use.
Video ads: Video ads are eye catching, and a great way to show off your product. They can be silly, inspirational, or encourage users to give your product a shot. Dollar Shave Club is a well-known razor brand that mails razors to it's users each month for a low cost. They are known for their funny ads, including their Trick to an Amazing Shave series, featuring short commercials of people doing "tricks" to change their blades. RXBAR is another famous brand with a much different style of commercial. They are known for using simple, healthy ingredients to make their bars, and listing the ingredients in bold. Their commercials go along with the style of the bars- clean and simple. Both brands did a wonderful job researching their audiences and keeping their ads in line with the brand image they wanted to project.
Carousel ads: Carousel ads are creative, fun, and grab the customers attention. While this style is a bit more complicated than a picture or video, it is worth the extra effort. Carousel ads are an interactive ad format that allow you to post up to 10 GIFs, pictures, or clips in one post. Users can then scroll through them to see more. Some companies choose to break up one picture into several pieces, while others showcase different products. Tieks shows a creative way to show off a single product, where Pura Vida shows off different products while advertising their mission to help artisans in Costa Rica and keeping a cohesive color scheme.
Create your ad campaign: Even if you choose the perfect type of Facebook ad, without some preparation it will not do much good. The first step in starting your campaign is to choose a objective. Facebook makes this easy by offering 11 marketing objectives based off of what you hope to achieve. The objectives are brand awareness, reach, traffic, engagement, app installs, video reviews, lead generation, messages, conversions, catalog sales, and store visits. It is important to choose your category based off of your top goal. For example, if you have recently launched an app, you will probably want to focus on app installs rather than messages or store visits. While all of the objectives are important, focusing on one will bring better results. After choosing your objective and naming your campaign, choose where you would like your ads displayed. Remember that ads will show up different on mobile and desktop devices, so determine if you want to use ads optimized for one or both types of devices, and create them accordingly. The last step is to set your budget and schedule. For your first ad campaign, you might not want to go all-out until you can experiment and research what your audience is responding to, and what they do not like as much. The advanced budget options will allow you to get into fine details about how and where you would like your money spent. It is very important to track and analyze your ads so that you can continue to improve on them in the future.
There are many types of Facebook ads, and many ways you can run them. The most important thing is to be creative and give your customers content that they enjoy, while showing them how great your company is. Do not be afraid to think outside of the box. If you have fun creating your ads, it will show and your customers will respond positively.