How To Boost Your Organic Reach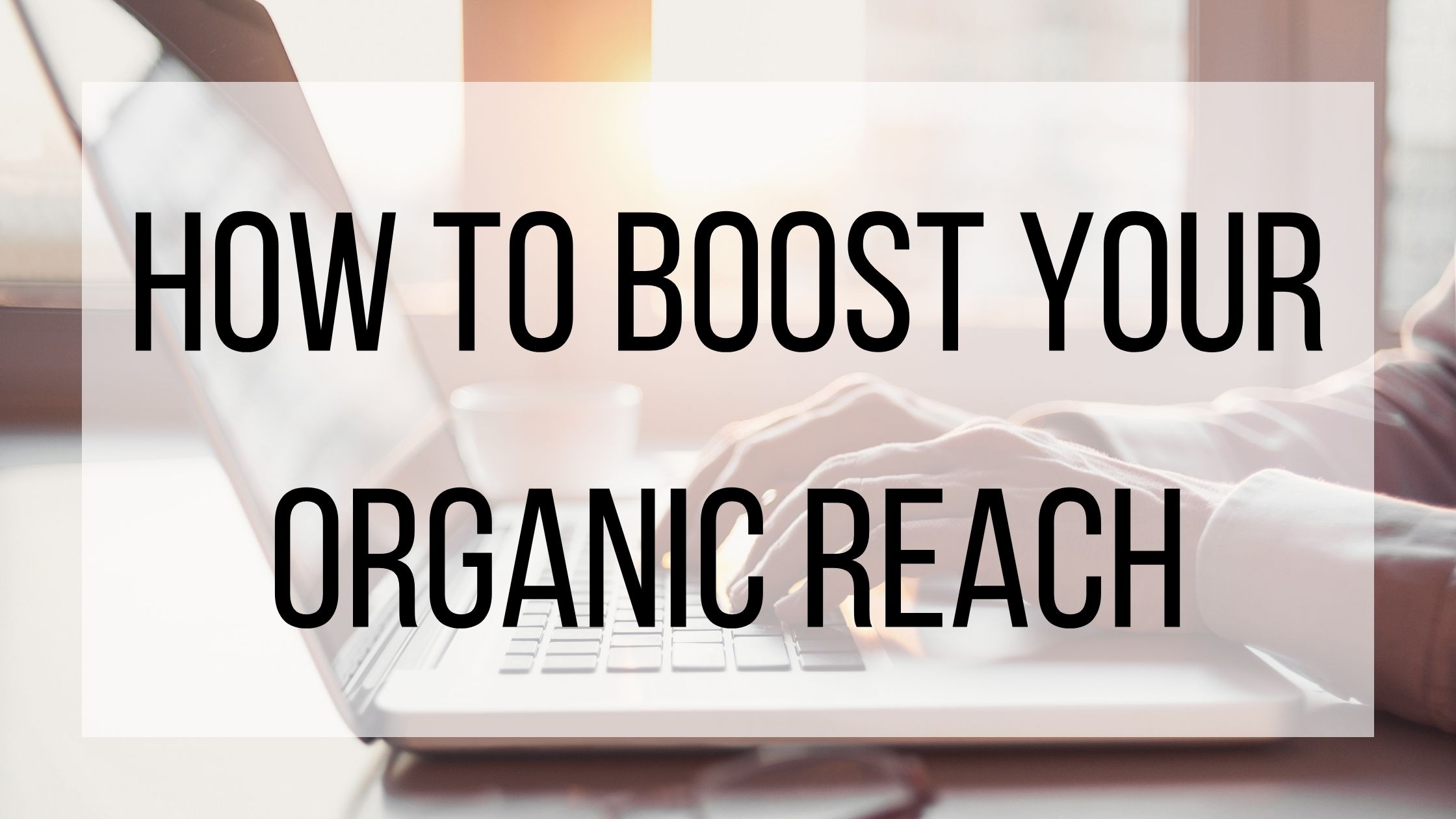 Many social platforms make it feel difficult, if not impossible, to reach your audience organically. With so many paid ads and post promotions, it can seem as though the only way to get your message out there is to spend money on each platform. While paid ads can be a great way to boost a message, organic reach is still important. With a little preparation and consistency, you can use organic reach to boost your social media strategy.
What Is Organic Reach?
Organic reach is content you publish on social media that you do not pay for, or optimize to target a certain audience. Essentially, it is just basic social media content that will appear on your profile, and hopefully make its way to your followers. There are ways that you can boost your organic content to make it more successful, rather than simply posting it and hoping for the best.
Understand Each Platform:
All social media platforms were not created equal, and success is measured differently on each one. While sharing content across platforms is absolutely acceptable, make sure that you are optimizing each organic post for each platform.
Familiarizing yourself with various social media platforms, what they are typically used for. For example, if you want to target a younger audience, TikTok would probably be a good place to start. If you wanted a professional audience, LinkedIn would be a good option. That isn't to say that you can't post organic content on all of these social platforms, just that you need to present it to fit your audience's needs. Look into how often you should post content, what hashtags or other tools you can use to boost your posts.
Create A Strategy:
Don't just post when you feel like it- make a plan for how often you want to post on each platform, content ideas, and analytic tracking. If something in your plan is not working, switch it up! See what types of media your customers are liking, what time of day they are most active, and what language and tone they are responding to. Just because a post does well on one platform doesn't mean it will be a hit on all of them, so keep that in mind when tracking your analytics.
Find A Balance:
While posting content consistently is important, especially on certain social platforms, it is equally important (if not more important) to post quality content. What you are posting is what is how you are going to reach your audience, and start a conversation with them. Over-posting or under-posting can have serious negative consequences. Do a little bit of competitor research to see what they've done right and wrong, and learn from their successes and mistakes.
Staying true to your brand and giving your audience creative content is the best way to boost your organic content. By putting in a little research and creativity, you will be able to consistently create posts that your audience loves! What is your favorite platform to publish organic content on? What have you found helps your organic reach? Let us know in the comments!