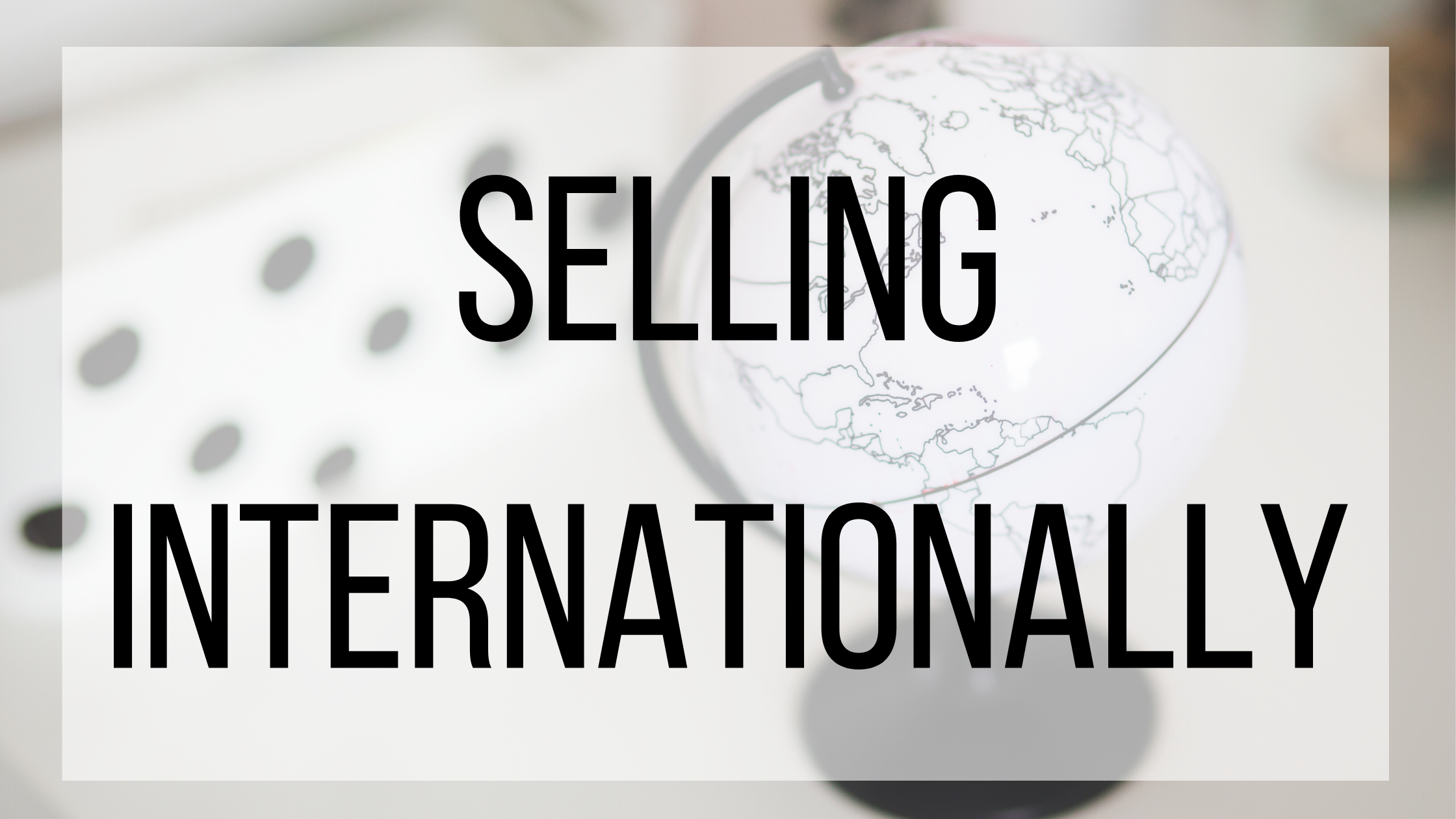 One of the biggest benefits of running a successful eCommerce store is the ability to reach anyone, anywhere, any time. Starting sales within your own country is a smart and common move, but now it is easier than ever to expand internationally. Thinking about expanding your business to international customers? Here are some of the pros and cons, as well as how you can get started.
Pros Of Selling Internationally:
There are many pros to expanding to an international market. While your market at home might seem sufficient, expanding to an international market can help you reach a whole new audience and customer base. You will also be helping to solve a need elsewhere, and give your new audience more purchasing options! Selling internationally can also give you a new perspective and insights on ways to use your product that you might not have seen before.
Cons Of Selling Internationally:
While the pros tend to outweigh the cons, look into how realistic it is to sell your product in another country. Shipping can be expensive, and some products do not ship well. Also, payment options in other countries might look different, and you'll want to make sure that it is easy and safe for them to pay, which might be difficult depending on the country you'd like to sell you.
How To Start Selling:
When selling internationally, you'll want to customize your website, social media, and advertisements to that country. This includes setting up easy payment options on your website to allow them to pay in their own currency, as well as choosing their language preference. Customers who can browse on a website that displays their currency are much more likely to make a purchase than those that cannot. Look into what fees might occur with different payment options, and if you'll need to adjust your prices to still make a profit.
Also, make sure to include accurate shipping times and prices. The best way to give them quick and affordable shipping is to ship products out of a warehouse you've established in their country. Make sure you have a clear return policy, so customers are not blindsided if a product doesn't work out for them.
When creating a marketing campaign for a new country, do some research on them first. While you want to remain true to your brand, you also want to respect the values and cultures of that country. International customers might need a different sales approach than domestic customers, and you do not want to accidentally offend anyone because you are not familiar with their culture. You don't need to be an expert, but be aware so you can give them the best experience possible.
Another important step to take is to offer local support for your customers or make customer support easily accessible for them. If you only offer customer support during times where it is hard for them to reach you, you are going to end up with frustrated customers. If having a separate customer support team isn't possible for you right now, make sure that they can reach you easily via email and get back to them as quickly as possible.
Selling your products internationally doesn't have to be too difficult, as long as you put in the research ahead of time. It can be a very rewarding way to boost sales and expand your audience. If you are considering expanding and need a safe and secure way to process payments anywhere in the world, please reach out to vendors@bmtmicro.com and we would love to help get you started!