How To Make Sales On Twitter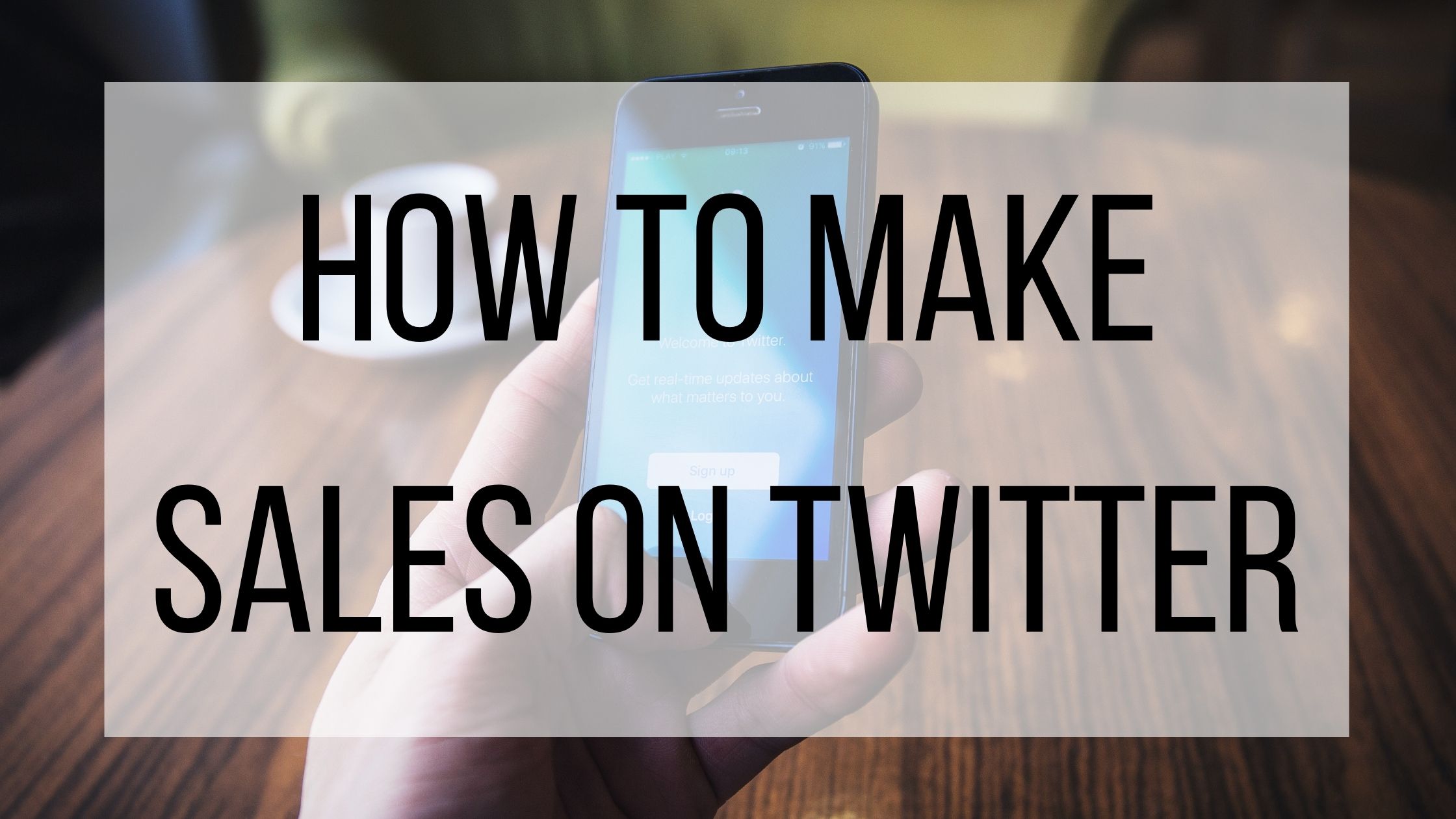 The rise of social media has made it easier than ever to connect with your audience and sell your products, on any platform. While Twitter might not be the first place you think of when you want to make sales, it can be a helpful and effective tool. Using Twitter to help boost your sales looks a little different than it might on your other platforms, but it is doable for anyone!
Find Your Audience:
First things first, you want to know who you are promoting your products to. Your Twitter audience might be different from your Facebook, Instagram, and LinkedIn audience, so keep that in mind when planning your content. If you already have a Twitter following, see what your audience tends to respond to, who else they follow, their demographics, and any other information you can find that helps you figure out who they are and what they are looking for. Millennials tend to be the most active on Twitter, but a wide age range is represented, so see who is in your audience!
Interact With Your Audience:
After you know who you are targeting, see how you can interact with them. Polls, mentions, re-tweets, and original content helps your visibility on Twitter and keeps your audience engaged. Don't ignore mentions, and do engage in conversations. Make sure you include content that isn't you simply trying to sell your products. Twitter is known for being fun and often silly, so use your creativity to distribute fun tweets simply for the sake of making your audience smile! Moonpie and Wendy's are two Twitter accounts known for their witty content and sassy replies. They are both fairly basic companies with many competitors, but the content they produce makes them stand out and creates a conversation around their brands.
Stay Trending:
Keep up with hashtags and trends, and make sure you use the ones that can benefit you! This is a great chance to use your creativity and grab your audience's attention. Many social media trends are easy to make your own, so even if you don't think a popular trend relates to you, chances are you can find a way to make it work.
Make sure to stay true to your brand personality- although you can often use a different tone on Twitter than other platforms, stay true to your brand. You don't want your Twitter profile to be so different from your other platforms that your audience doesn't recognize you when they visit your page for the first time. Once you start to establish a personality, stick with it! Don't go from sharing news articles and facts to only posting jokes or memes. While sharing a variety of content is great, try to keep the same overall tone across your content.
Take Advantage Of Twitter Ads:
Twitter ads can be a huge boost. They are integrated into your target audience's feed, so they are not annoying or disruptive to their scrolling. Often, audiences do not even realize that they are looking at an ad! You can choose to promote any tweet, so choose one that is attention-grabbing and includes a CTA. If you choose to run a video ad, make sure you look into the requirements. Most videos on Twitter tend to do best if they are between 20-45 seconds, so keep that in mind if you choose to boost one.
Twitter, like many social platforms, is all about connecting with your audience. Consider what unique tone you want to use, what your audience likes, and how you can display your products in a fun and creative way for maximum Twitter success. Remember, the best way to sell on Twitter is to know your audience, and integrate your advertisements into their feed. Do you use Twitter? What is your favorite Twitter account to follow? Connect with us on Twitter at @BMTMicro!