Augmented Reality For eCommerce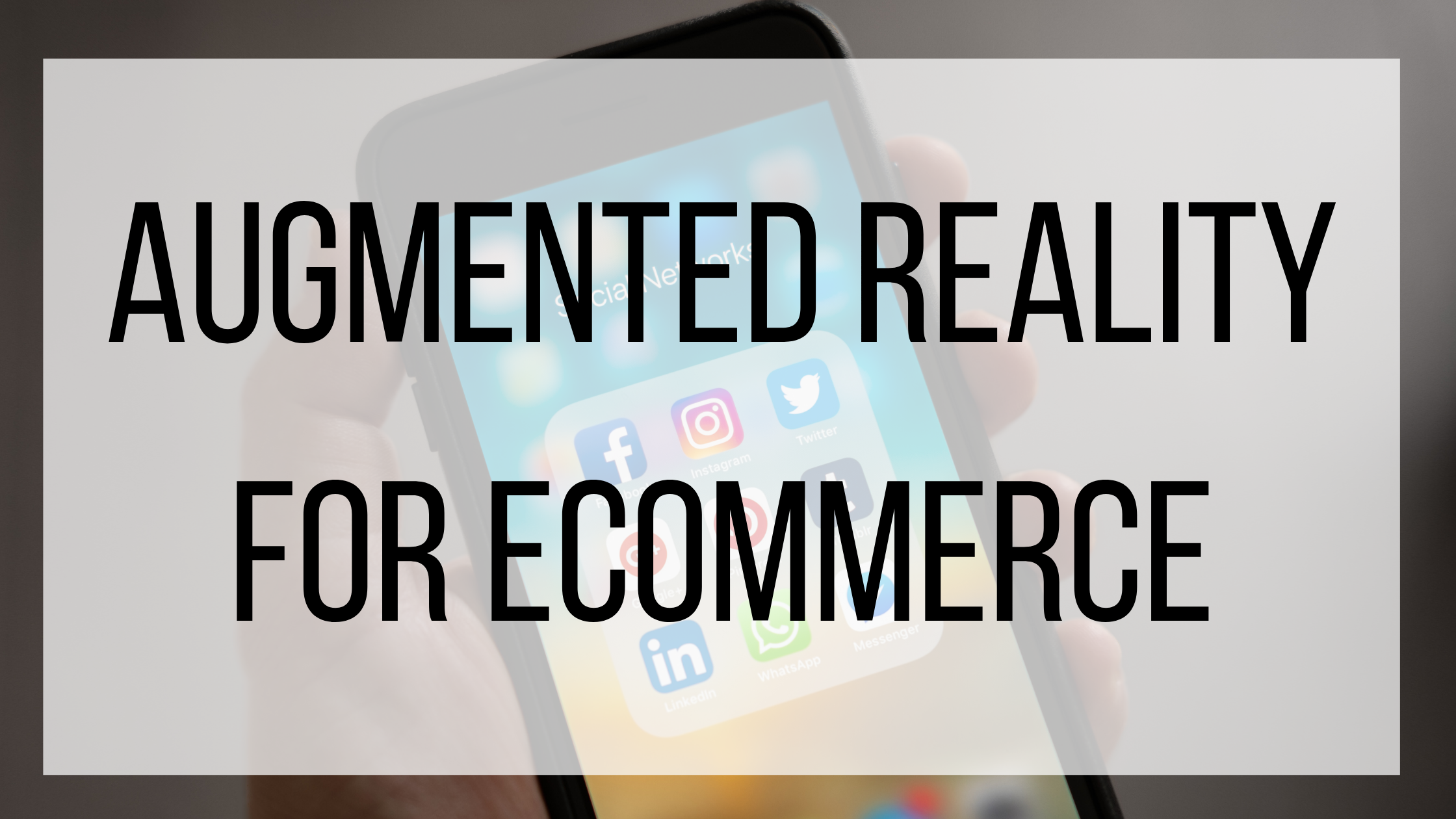 Augmented Reality (or AR) is a concept that has been around for a while but has become but easier and more accessible over the last few years. If you need a refresher on what AR is and how it works, check out last week's blog post here. Augmented Reality is becoming more and more common with businesses, and is a fun way to get customers engaged and talking about your product. Here are some ways you can incorporate AR into your business.
Social Media Filters:
Having a social media filter is a popular and fun way to get started with AR! Snapchat is one of the popular apps to allow brands to use AR filters, and with great success. With a sponsored filter, you can allow customers to use their Snapchat camera to play a game, pretend to use a new product, or give themselves a new look. Instagram and Facebook are also two prominent social media networks that offer AR filters, so see where your audience is most active and go from there.
There are many benefits to using social media for AR filters. Increased awareness of your brand or product is one of the biggest reasons to give it a shot. If you are a small brand looking to grow, then engaging customers with a fun AR filter is a sure way to grab their attention. Creating an entertaining filter, such as a game or an interactive new look for the user, will encourage them to share their results and get you exposure to a wider audience.
Virtual Try Ons:
If you sell products that customers will be purchasing at a higher price point, offering an AR virtual try-on can help reassure them that the product is going to look and fit how they want it to. Ray-Ban offers high-end sunglasses and glasses in a wide variety of colors and shapes. Many of their frames have a virtual "try on" option so that customers can see what the glasses will look like before they order them. Similar options can be done for cosmetics and even clothes! Although these do not look exactly the same in AR as they will once the customer receives them, they can get a good idea of what is to come.
Preview placement can be done for brands that sell furniture, art, or other items that will be going into the customer's space. Not only does this help them picture how the item will look, it allows them to make sure it fits where they want it to go.
Should I Use AR?
Before you decide to jump into AR, determine what your objectives are, and if it will help your customers. Look into what type of AR, the platforms you want to use, and any licenses you might need to obtain. Different planning will go into different types of AR, so make sure you pick one that works well for your brand and will help you accomplish your goals! AR is not for everyone, and just because it might not be the best fit at the moment does not mean you can't revisit the idea in the future.
Augmented Reality can be a powerful and helpful tool when used correctly. Engaging with customers allows you to have fun together, and shows off your creativity. AR can also be useful to help solve problems and boost sales. Do your research and map out a plan before you get started, and your customers are sure to be delighted. Have you ever used AR before? What methods did you put into effect? Let us know in the comments!