How To Use Pinterest To Boost Sales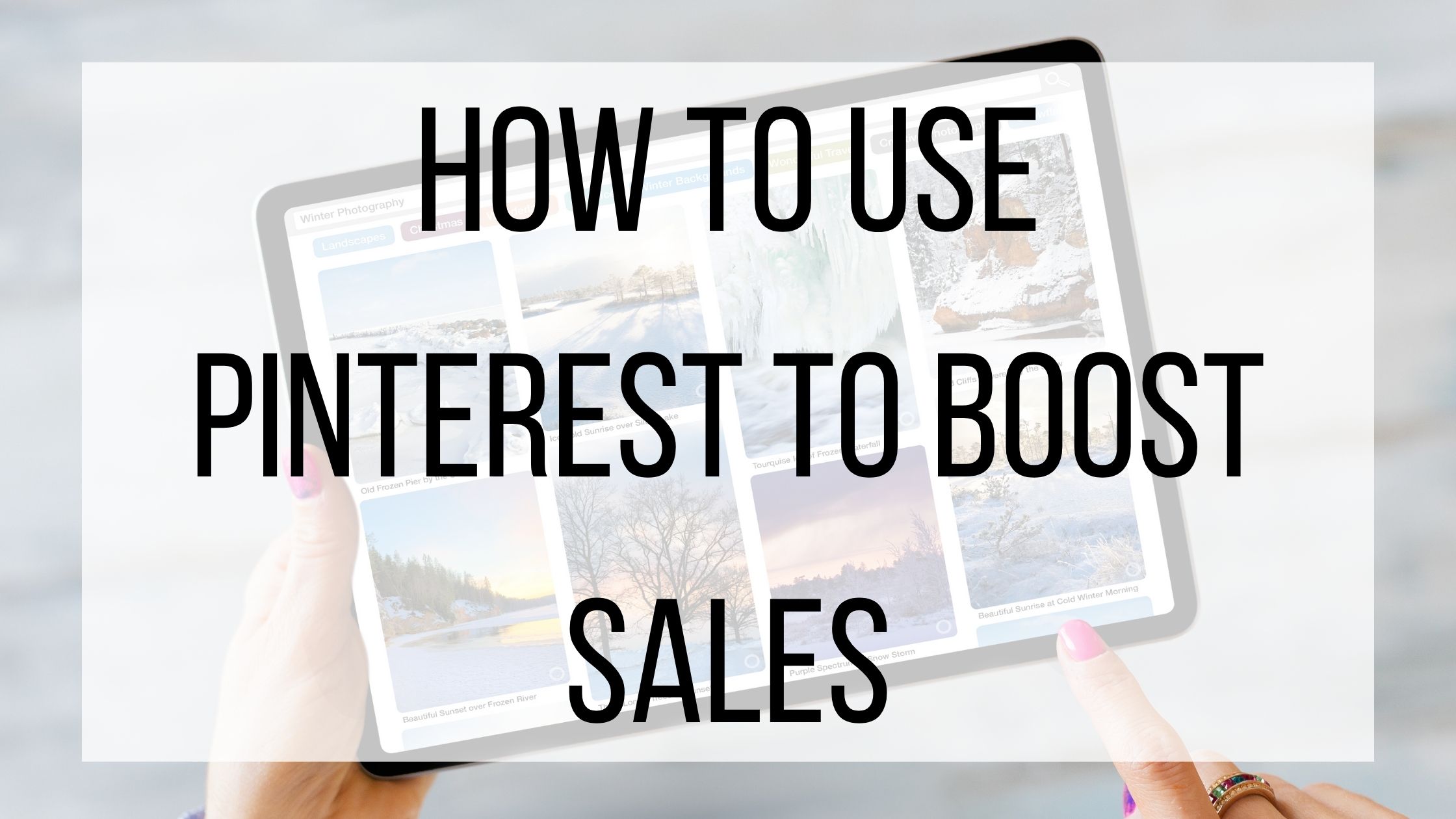 When Pinterest first came to the web, it was all the rage. Although the platform is not as buzz-worthy as it once was, Pinterest has grown into a space where anyone can share tips, plan events, or find creative ways to solve a problem. From a business perspective, Pinterest allows you to show off both your products and your brand personality. While this is enough to help you boost sales and build your customer base, you can also make money through your Pinterest account.
How To Make Money On Pinterest:
There are many ways you can use Pinterest to help you make money! One of the most simple ways is to use Pinterest to drive traffic to your blog. Sharing your blog to Pinterest is quick, and directs people to your website. If Pinterest users are enjoying your blog, they are more likely to shop with you or share your posts with their friends. Even if they simply re-pin, you are gaining traffic!
If you sell products, create shoppable pins. Pinterest allows you to add a description, so make sure to add appropriate keywords. Make sure you have a high-quality photo or video to grab your audience's attention. Then, you simply add the product page link, and you are set! Shoppable pins allow your audience to quickly go to your product page when they see something that piques their interest, so they do not have to search for it. By making it easy for them to shop, you increase your chances of making a sale. Before you start creating shoppable pins, you do need to apply for the Verified Merchant program. This helps prevent spam, so Pinterest users know that you are a trustworthy merchant.
Running ads on Pinterest can be an effective way to expand your audience. One of the biggest perks of Pinterest ads is that they show up organically on the user's homepage or search results. Because of this, users are more likely to click on your ads and visit your website. If you choose to run a Pinterest ad, make sure that your pin is eye-catching and reflective of your brand. This is a great chance to get creative and highlight your product or service in a fun way that will grab your audience's attention.
Idea pins are a newer option that allows you to upload videos in a multi-page format. These pins have been rapidly gaining popularity and can help you connect with your audience and show off your products. Think of Idea pin kind of like a Tiktok video- keep the videos brief, entertaining, and helpful. With idea pins, less is more. If you add in too many unnecessary details, your audience will lose interest. While you cannot link Idea pins directly to web pages, you can add tags to your products to make them easily shoppable.
Be social on Pinterest. Interacting on other users' pins, saving pins, and creating "fun" boards (not just boards promoting your products) help build your following. Think about what kind of content your target audience likes, and build several boards surrounding that. The possibilities are endless and don't have to be contained to certain categories. DIY crafts, yummy recipes, cute animals, or industry tips and tricks- anything goes! Having a variety of Pinterest boards shows your followers that you are there to have fun, and not just to try to make money.
Keep up with your Pinterest analytics. Pinterest has analytics built into its site, so you can see your engagements, impressions, audience analytics, and more! Use this information to help you create content curated especially for your target audience. In order to have access to analytics, you need to have a business account, and stay active so that Pinterest can collect data.
Overall, Pinterest is a great, and fun, resource. With around 431 million active monthly users, you have plenty of potential to grow your audience and drive revenue! Do you use Pinterest? What is your favorite thing about it?