The Basics Of YouTube Ads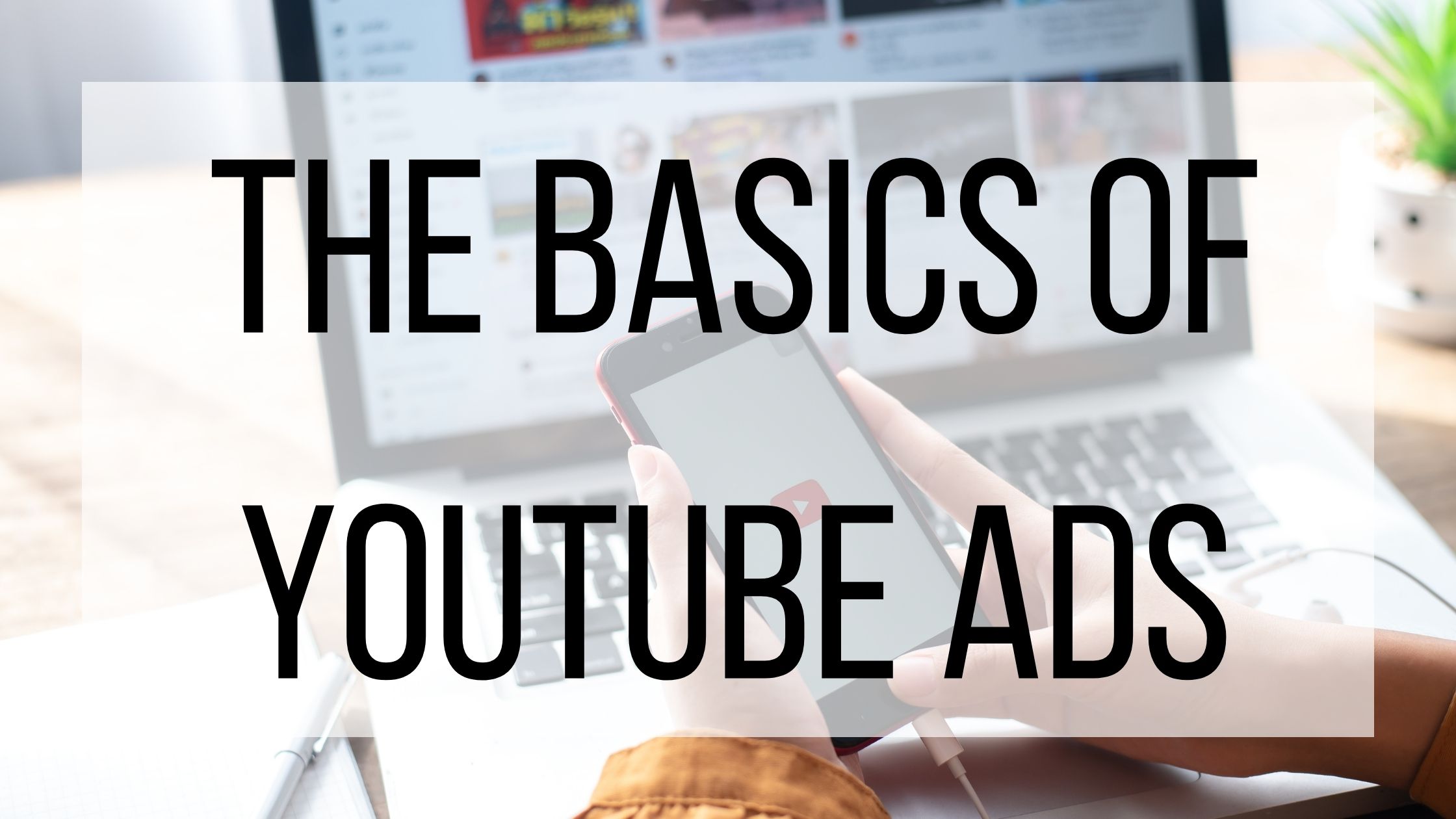 With over two billion monthly users, YouTube is one of the most popular social media platforms. With a quick search, you can find videos covering just about any topic that interests you. If you've spent some time on YouTube, you have probably noticed the ads that play before your video or pop up while you are watching. Running YouTube ads can be a powerful way to reach a wider audience, no matter your budget or your goals.
Types Of YouTube Ads:
YouTube offers several types of ads, so you have plenty of options to choose from!
First off we have non-video ads. Although it might seem strange to run a non-video ad on a platform known for video, these can be very effective. Non-video ads include display ads, which are shown in the right-hand sidebar next to the video. The other non-video ad is in-video overlay ads, which are shown at the bottom of the screen, on top of the video. Non-video ads are cheaper to run and do not interrupt the video, making them less annoying for viewers.
Skippable in-stream video ads play before YouTube videos and give users the option to "skip" after 5 seconds. If the user skips, you don't pay anything for the ad. If they watch your whole ad or click your link, you do pay. These ads need to be at least 12 seconds long, but the first 5 seconds are crucial for grabbing your audience's attention so that they want to finish watching your ad.
Non-skippable ads are similar to skippable ads, except that the viewer does not have the option to skip after 5 seconds. As a result, you pay per impression. If you are confident that your ad will make an impression on viewers, this can be a great option to help boost brand awareness and drive sales.
Discovery ads show up with organic YouTube content. They include a thumbnail and a few lines of text so that users can see what your video is about. If they click the ad, they are directed to either a video or your YouTube channel.
How To Run A YouTube Ad:
Now that you know about the types of YouTube Ads, it's time to get started! To run an ad on YouTube, you first need to create a Google Ads account. Once that is done, you'll have the option to create a new campaign. Follow the prompts to select a video ad, and select your main goal. Next, you'll choose what type of ad you'd like to run and enter a campaign name. Setting your budget comes next, along with selecting a start and end date. You also have the option to edit your context exclusions. This prevents your ad from being shown on videos that have profanity or sexual content and allows you to choose what level of exclusion you would like.
You have the option to select what demographics you would like your ad to be shown to. You can make it as broad or as targeted as you would like, so test out a few audiences to see what works best for you! Then, you'll add your keywords and topics. This is a very important step to help your ad reach your ideal audience. By adding in the right keywords, you can reach viewers who have been searching for your solution to a problem that they have.
Creating a YouTube ad takes some planning and work, just like running an ad on any other platform. Although there are a lot of options, and a bit of a learning curve, YouTube ads can be a great way to expand your audience and boost your brand.