Getting Started With Instagram Reels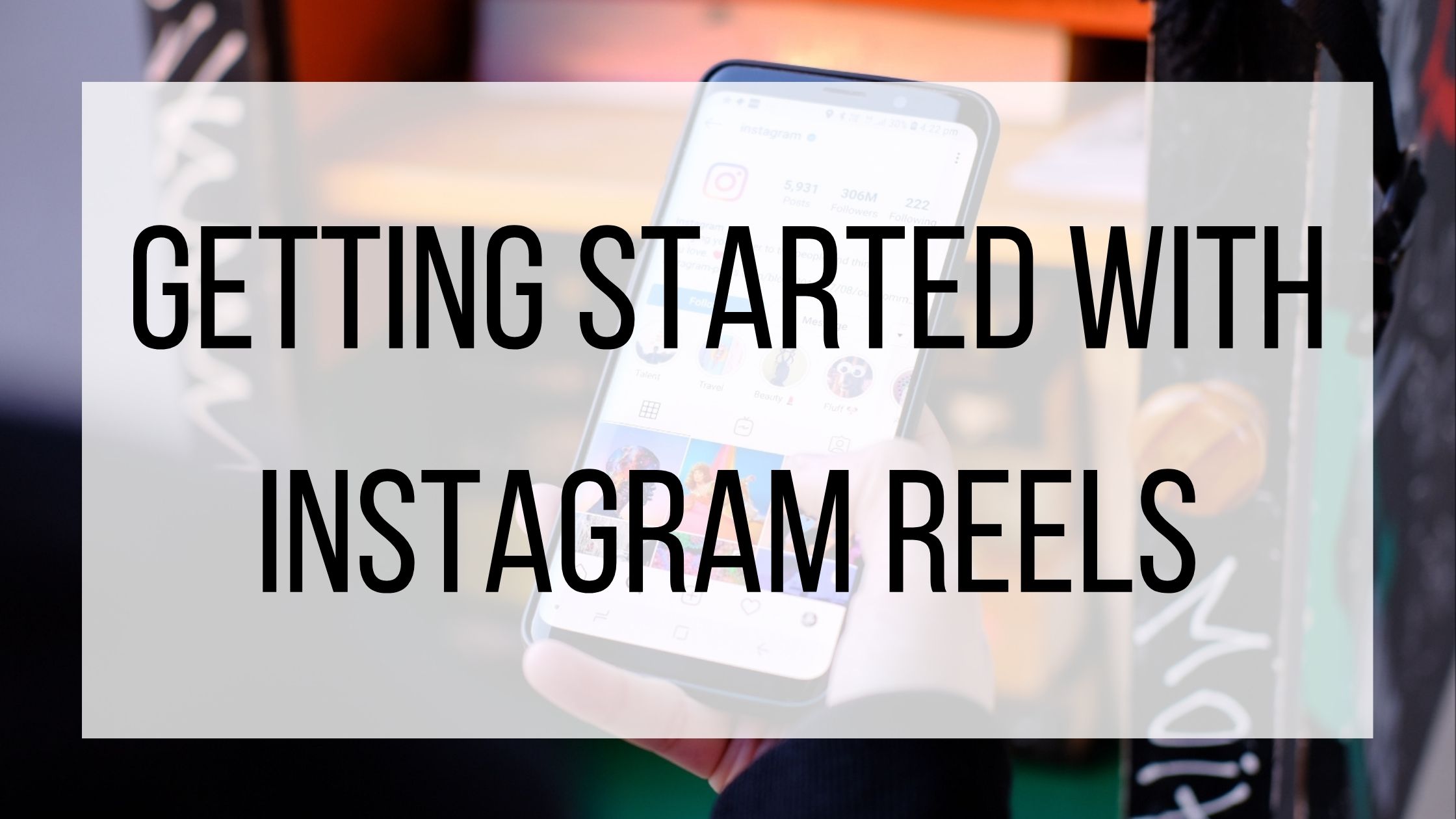 If you've been on Instagram in the past year, you've probably noticed many users posting short, engaging videos. These videos, known as Instagram Reels, are a newer feature on the app, and one worth learning about. Although many users were unsure about Instagram Reels at first, they rapidly grew in popularity. So what exactly are they, and why should you be using them?
What Are Instagram Reels?
Instagram Reels are short videos, up to 60 seconds. Unlike Instagram Stories, Instagram Reels do not disappear after 24 hours. They also include editing options, such as filters, captions, stickers, interactive backgrounds, and the options to stitch multiple video clips together. Instagram Reels are often compared to TikToks, although they have some major differences. TikTok is its own platform, while Instagram Reels are a feature of the larger Instagram app. TikTok's can be up to 3 minutes long, while Instagram Reels are available in 15 second, 30 second, or 60 second videos. Instagram Reels also have a slightly cleaner appearance than TikToks.
How To Create A Reel:
Instagram Reels are pretty simple to get started. Once you open the app, click on the Instagram camera and choose "Reels". You'll have two options- to record a video, or upload one from your camera roll. If you choose to record a video, you can opt to do it in a series of up to six clips. After you have your video, you can choose to add audio, effects, text, stickers, or whatever else you choose! Once you're done, you can share your Instagram Reel on the Reels tab, as well as your Feed if you choose. If you share to your Feed, the Reel will show up on your grid, so make sure it matches your theme!
Using Reels To Grow Your Brand:
There are so many ways to use Instagram Reels. Educational Reels are a great place you start. Show off an easy recipe, different ways to use one of your products, or industry "secrets" that will interest your audience. Anything that might help out your audience falls under this category. Make sure you keep your educational Reels lighthearted and fun.
Reels are also a great place to share behind-the-scenes content. Letting your customers get a glimpse at the faces and company culture associated with the brand makes customers. This helps build trust and grow relationships with your audience, and it is fun to show off your space and the people behind your brand. You could showcase employees for "A Day In The Life" Reels, give an office tour, or anything else you think makes your company special!
Making announcements is another great use for Instagram Reels. Letting customers know about new products, sales, or any other big news you might have can be made fun and creative through these video announcements. Be careful to not go overboard in this category and make all of your Reels a sales pitch.
Instagram Reels are a great way to reach your audience, build relationships, educate, and entertain. Before you get started, consider your target demographic and do your hashtag research. Most importantly, make sure to have fun! Have you used Instagram Reels? What is your favorite part about it?