SMS Sales: A Guide To Connecting With Customers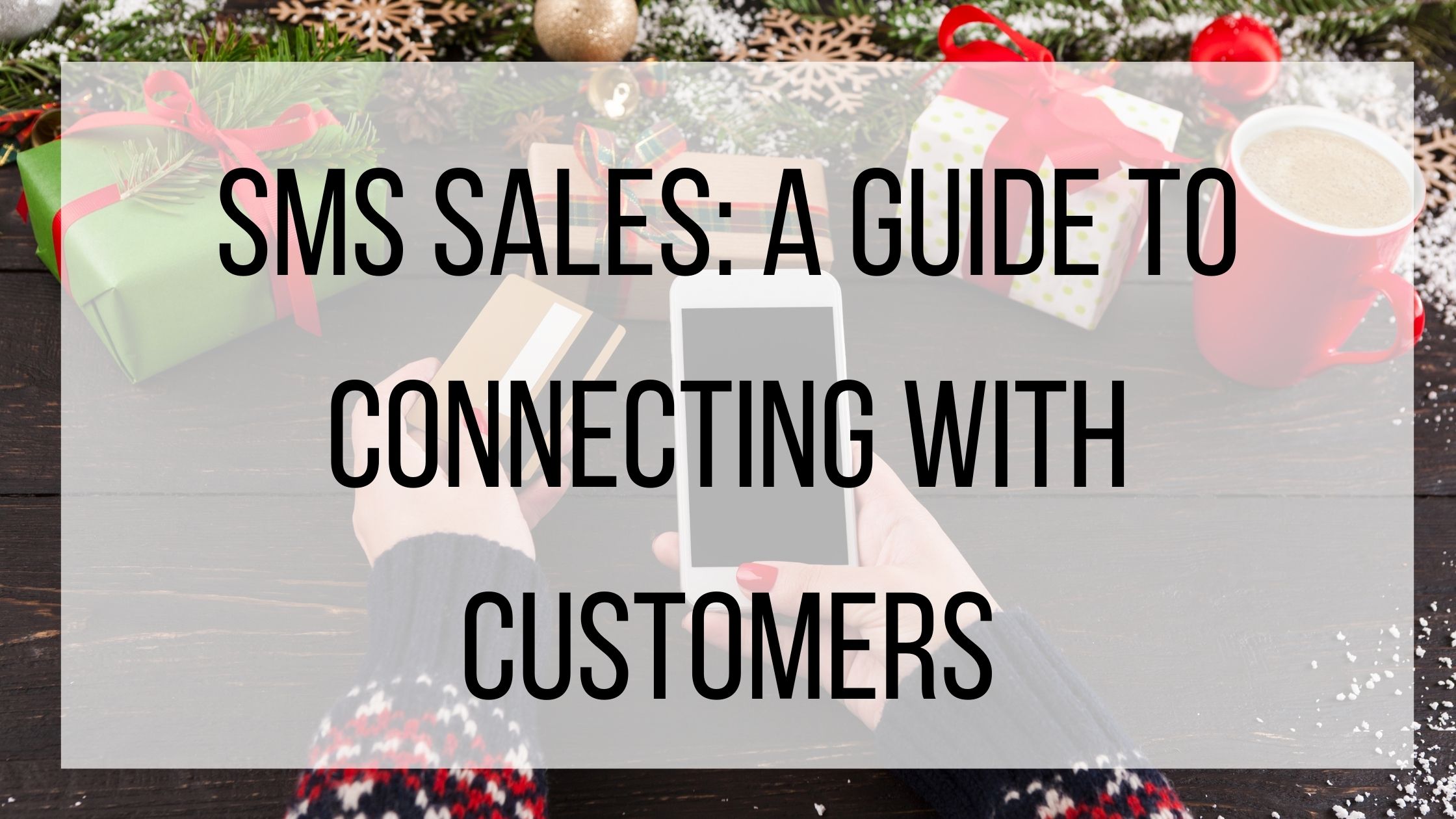 With smartphones making it easy for customers to communicate any way they please, it seems harder and harder to keep your voice from getting lost in the crowd. While well thought out ads or high ranking SEO can help you out greatly, it can still be easy for customers to miss your message. SMS marketing, or Short Message Service Marketing, can be a great help to reach customers directly. With holiday shopping in full swing, using SMS marketing can be a great way to build your relationships with your customers and make sure that they stay up-to-date on all of the best deals. Here are some perks to using SMS marketing, and ways you can use it to help boost your holiday sales.
Building Customer Relationships:
Customers who choose to subscribe to your SMS list are going to be people who have shopped with you, or visited your website. This means that they are already interested in your product, so help encourage their excitement to shop with you! Offering customers a small discount or reward when they sign up for your SMS list will help motivate them to make a purchase. Sending out SMS messages will also help you build a 1:1 relationship with your customers, as text messages are more personal and easier to interact with. They are easy to access and allow you to keep your messages short and to the point, which means that your customers are likely to actually read them.
Tactics To Try:
With many customers on the lookout for gifts, offer a flash sale to those subscribed to your SMS list! Sending out a discount code, reducing the price of a popular product, or a free gift with a purchase can be an incentive for them to shop with you. Offering these deals only to your SMS list will make it more appealing for customers to stay subscribed to you, and help you to keep in contact with them.
Letting your SMS list know about sales before they happen is another incentive for them to stay subscribed. This gives your subscribed customers the advantage of shopping items that they want before everyone else finds out about it, helping ensure that they can get what they need before it sells out.
If one of your items does sell out before they get a chance to buy it, or you have a popular item restock, make sure that they are the first to know! This will help re-engage them, and reward them for their loyalty. Adding free shipping with an order minimum is a great bonus as well.
Asking SMS subscribers for feedback is an easy way for them to help you improve, or let you know what you've done well. After they make a purchase, send them a link to a brief survey or allow them to simply text you a response. The easier you make it for them, the more likely you are to hear back.
Offering your SMS special holiday deals is exciting and might inspire them to try products that they haven't before. Free expedited shipping, special holiday bundles, or a new holiday product will get them over to your website and they might even purchase items for themselves as well as their loved ones!
Overall, SMS marketing is fairly simple and allows you to build a relationship with your customers. Offering them direct communication in a way that is convenient for them will encourage them to tell their friends and family about your products, and might even gain you some new customers. Taking care of your loyal customers and showing them your appreciation for them, even in small ways, helps you build a better business and boost your sales. Are you running any holiday sales for your SMS subscribers? What deals have been successful for you in the past? Let us know in the comments!