Small Holidays, Big Fun: Using Minor Holidays to Boost Your Marketing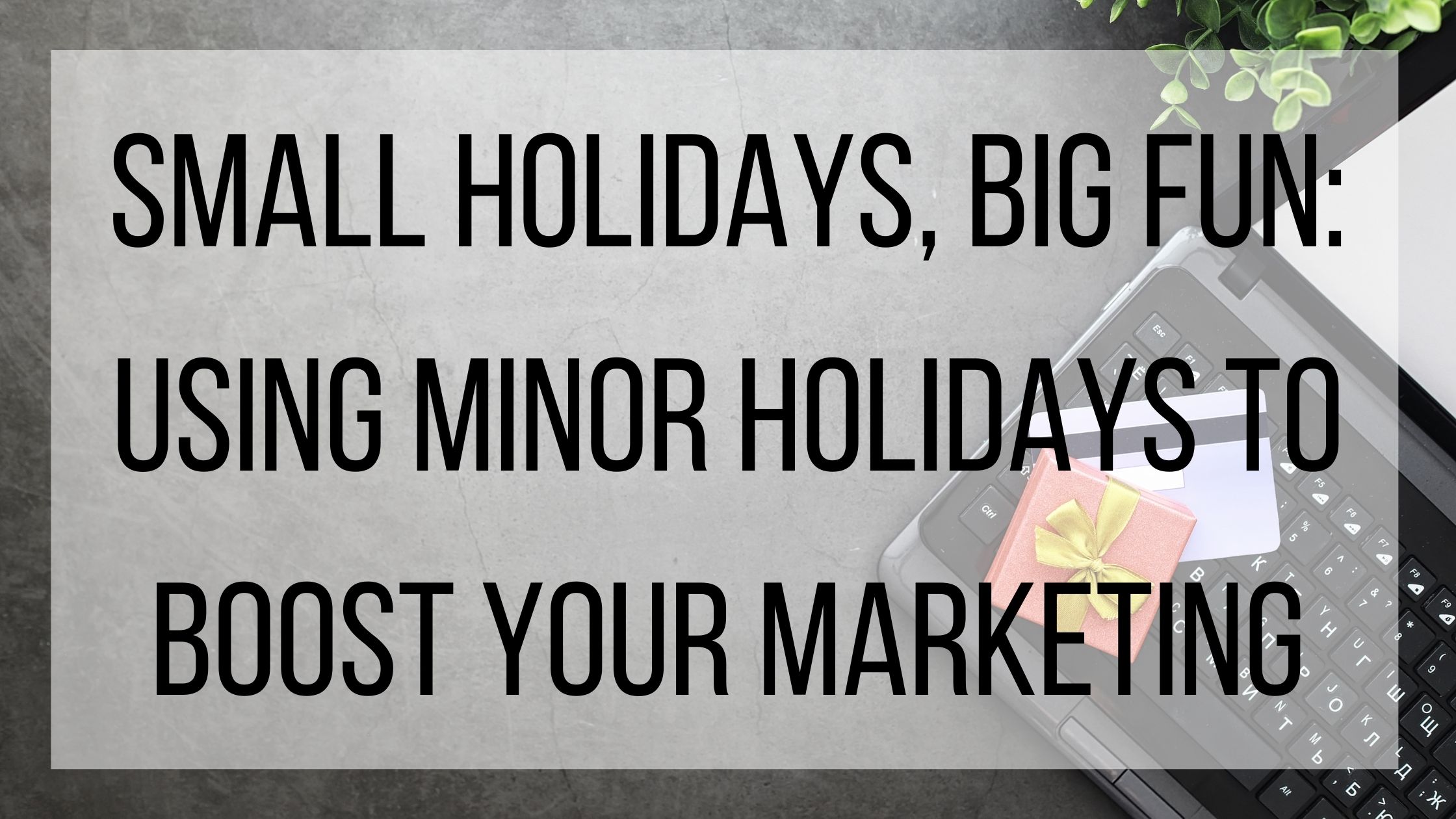 After putting time and energy into major holiday marketing campaigns, it can be discouraging and even boring to go back to creating regular marketing material. In order to keep up the momentum and keep customers engaged, consider utilizing minor holidays in your marketing efforts. While these smaller holidays are not as widely celebrated, they are fun and are sure to put a smile on your customer's faces. Here are some ways you can use these holidays to spice up your marketing efforts.
Run A Special Sale:
Offering a special sale, even a small one, is a great way to grab customer's attention and give them an excuse to shop with you. Use your creativity to tie the holiday and the ad together. For example, if you want to run a Valentine's Day sale, you could make a pun about "love". If you are looking to run a St. Patrick's Day sale, use a phrase like "pinch me" or "it's your lucky day!". Look up any small or even "unofficial" holidays that might pertain to your company as well (such as National Coffee Day, National Puppy Day, National Happiness Day) and see how you can use it to advertise your brand and entertain your customers.
Donate To Charity:
Instead of running a sale, consider donating a certain amount of your profits to a charity that relates to the holiday. Customers love shopping for a cause, so not only will this make them feel good about your purchase, but you can help some great organizations and bring awareness to a cause that is important to your company! You can be creative with your causes, but make sure you tell your customers who they are helping support and why you chose that specific organization. Some examples you could do are the National Park Conservation Association for Earth Day, Oceana for Shark Week, or Feeding America on "Pi Day", which is often celebrated with discounted dessert or pizza pies. For businesses with a more localized audience, look into charities in your community that you could work with and help boost them on your platforms!
Edit Existing PPC Campaigns:
If you are running a Pay-Per-Click campaign currently, try changing it to include some holiday-themed wording. The goal of PPC campaigns is to get a higher click-through rate so that your ad will show up higher in search rankings. By changing the wording just a little bit to include holidays makes it much more eye-catching. Including the holiday theme in the sale makes it seem more special, and also more time-sensitive. This encourages customers to not only click the ad but to follow through with the purchase as well since they perceive it as a limited-time offer.
Just Have Fun:
If you can't figure out a way to use these holidays to help boost your sales, simply use them as an excuse to have a little fun! Make a silly post, or ask your customers to caption a photo or tag a friend. Running polls or photo contests relating to the holiday is another great way to get involvement from your audience and give them a reason to interact with you and follow you.
Planning ahead for these minor holidays can make your social media and advertising a lot more fun, and more successful. Even the silly holidays can add a little flare and get customers invested in your brand! Does your business ever celebrate the little holidays? Which one is your favorite? Let us know in the comments!