New Year, New You: Reviewing Your Brand Identity Elements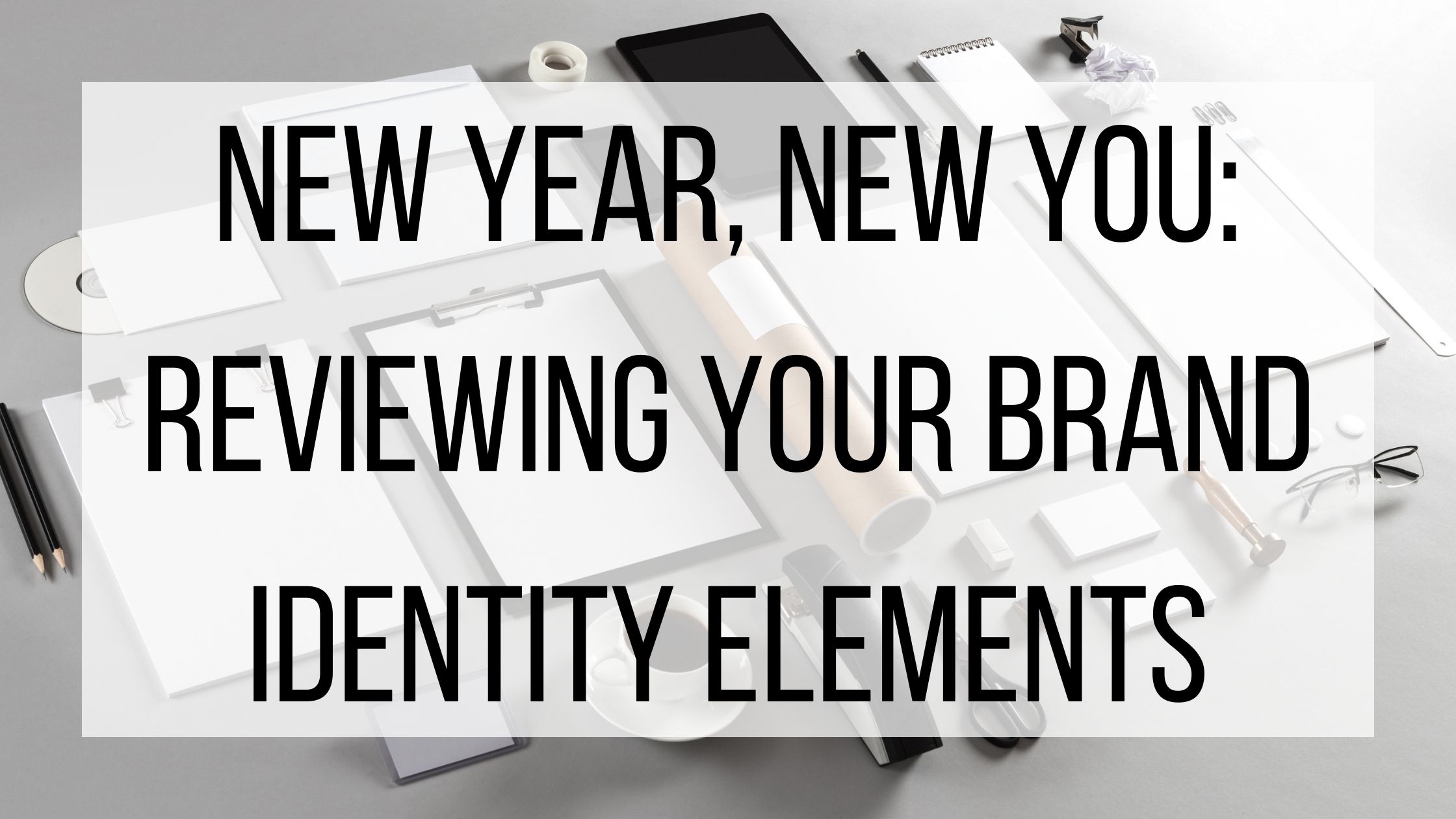 Coming into the new year, you often hear the phrase "new year, new me". Many people choose to look at the start of the new year as a chance to make positive improvements on their life, and make a plan to how to reach their goals. As a brand, this is a chance to look at your brand identity elements and evaluate the areas where you are thriving, as well as where your brand can evolve and grow.
What Are Brand Identity Elements?
Brand identity elements are the things that make your brand unique, and make you stand out from your competitors. This includes things like your name, your brand colors, logos, and anything else that helps create a cohesive image for your brand.
Important Brand Identity Elements:
Brand Name:
Anything that helps you build your brand is important, but there are some elements that are extra important, especially if you are a new business. One of the first things you should look at is your name. Although it might seem like choosing a brand name is easy, you want something that is reflective of your company and easy to remember. While you don't necessarily need a good reason behind why you chose your brand name, having a meaning behind it can help customers feel more connected to you. You can also choose a brand name based on what your product does. Take Band-Aid, for example. Although they are a brand, many people use the term "band-aid" when they need an adhesive bandage. Similarly, Kleenex is a brand name that people often use when they need a tissue.
If your brand is already established, but you do not think your name still reflects who you are, consider re-branding. While you can rebrand without changing your name, sometimes a fresh name to go with your improve brand can help your company grow with your target audience.
Logo:
Your logo is another important component of your brand identity. Customers will keep an eye out for your logo when searching for you on social media platforms, checking out your website, or looking at your products. Having a distinct logo that is consistent is an easy and helpful way to let customers know that what they are looking for is affiliated with your company. Customers who are not as familiar with you will especially keep an eye out for your logo to make sure they are finding the correct company. Make sure that your logo is clean, simple, and reflective of your brand.
Colors and Images:
Keep a consistent color scheme across all of your platforms. This goes for your images as well. If you post bright, colorful images on Instagram but more serious, muted photos on Facebook, your audience will get confused as to who you are. Think about what industry you are in, and what product or service you are promoting. Then, think about colors you can use to reflect that. Although this might sound complicated, with a little research and some experimenting you will find your perfect color palette! A good example of this is Alani Nu. Alani Nu is a fitness brand targeted towards women in their 20's and 30's. They choose bright colors and fun designs on their website, social media and products to attract their target audience, without making it feel too juvenile or boring. On the other hand, Rolex, a luxury watch brand, chooses to use warm, muted neutrals to reflect the quality and opulence.
Although there are many elements that go into creating the best brand possible, this is a great starting point. The new year is the perfect time to review your brand identity elements and become the best version of your brand!