How To Host A Twitter Chat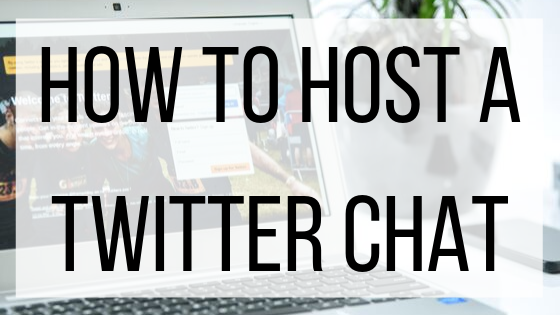 No matter if you are a Twitter pro or a fairly new user, you know that Twitter can be an extremely useful tool for getting closer with your customers. Twitter is a very casual platform, making it a great place to interact with customers and be silly in a way that might not be appropriate on your other platforms. It is hard to overshare on Twitter, since the timelines are constantly refreshing with new thoughts, jokes, pictures, and ideas. One of the best ways you can connect with customers, or potential customers, though Twitter is by running a Twitter Chat.
What Is Twitter Chat?
A Twitter Chat is a scheduled conversation on the platform centered around a certain topic, usually including a hashtag related to the event. It is kind of like a short, online panel discussion. Often, the chat is run by a moderator or host to help keep the discussion organized and under control.
What Are Benefits Twitter Chat?
Twitter Chat is a great way to get customers discussion common topics in your industry, to bring up new questions, and to build a sense of community. It is also a great way to grow your social media following. By hosting a Twitter Chat, you are bringing your target audience to you, and drawing in their friends and followers by showing up on their timeline. If their friends get curious about your Twitter Chat, they might join in the conversation, and you gain another follower! They are a great way for professionals to share and discuss ideas, as well as do some light networking.
How Do I Host A Twitter Chat?
As with most aspects of marketing, check your competitors and others in your industry to see how they ran their chats, and learn from their mistakes and successes. Doing a little competitor research will also help you to avoid redundant topics, and start fresh with a topic that excites your customers.
The next step is to come up with a topic that is relevant, lends itself to discussion, and is one your followers will want to get involved with. Try to avoid anything too controversial, at least for your first few Twitter Chats, so that you can more easily control the conversation and ensure that nobody gets too heated or offended. Twitter Chats can also be a great time to host a Question and Answer session about your company, where customers can ask you anything they'd like and you answer in real-time.
Should you choose to host a traditional Twitter Chat, rather than a Question and Answer, your next step will be to choose several questions to inspire discussion. The simplest and cleanest format for your questions would be to list them as Q1, Q2, etc and have users respond with A1, A2, etc in correlation with the question they are discussing. Make sure you also choose a memorable hashtag to introduce to participants and ask that they use it on all of their tweets. This helps keeps everything organized, and lets their followers know what they are talking about.
Choose a time and date for your Twitter Chat that is convenient for your followers. No matter how engaging and well prepared your chat is, users are not going to able to participate if it is at a time that does not work for them. Promote the Twitter Chat ahead of time, so users know exactly when to come enthusiastic and prepared. Once the chat is over, continue to monitor your hashtags. Just because the chat is over does not mean that users are done with their conversations, so keep an eye out to make sure that everyone continues to use clean language and respect other participants.
Twitter Chats are a fun way to grow your audience and community. Make sure when your chat is done you analyze how it went, what went well and what you can do better for the next Twitter Chat your audience is sure to look forward to!