Holiday Preparation: Getting Your Business Ready To Succeed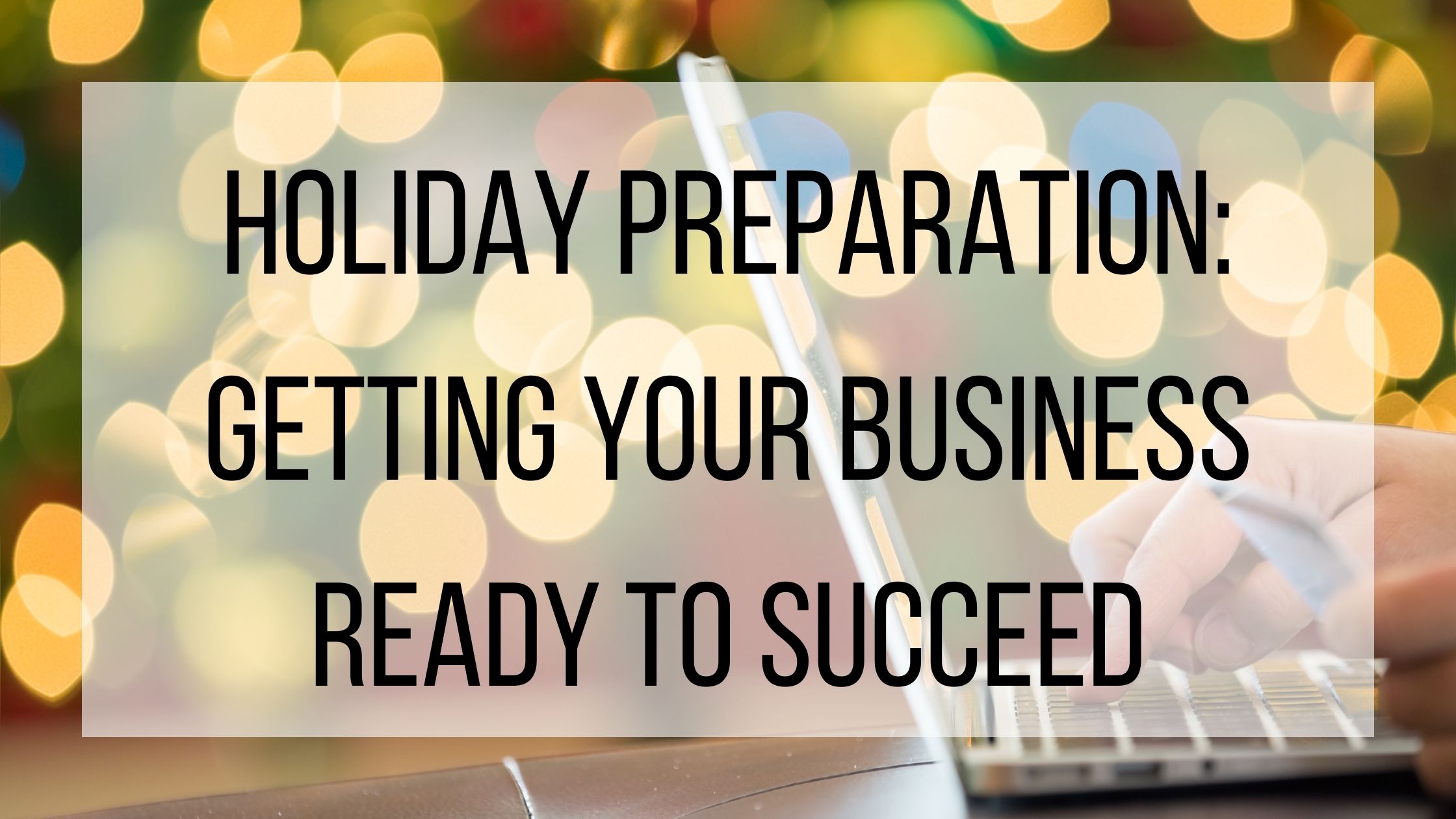 The holiday season is here, which means time with loved ones, festive activities, and lots of shopping. Holiday shopping is done with love, but that doesn't prevent it from being stressful for both customers and businesses. With some planning and preparation, you can help make this holiday shopping season a smooth and fun experience for everyone involved!
Know Your Holidays:
The first step to preparing for the busy shopping season is to know what holidays to plan for. Although the whole season is hectic with people purchasing gifts, both for their loved ones and themselves, there are several days that will be extra busy.
First up is Black Friday. This shopping holiday takes place the day after Thanksgiving, and customers will be on the hunt for deals to get a head start on their holiday shopping. While you don't have to run any promotions, most brands will be, so offer a special deal to stay competitive!
Next up is Small Business Saturday, which takes place the day after Black Friday. A newer shopping holiday, this was created to help promote local businesses and encourage shoppers to support their communities. If you are a small business, this is your time to shine! Continue your Black Friday Sales or create a new promotion to offer those who want to support you.
Cyber Monday comes next, offering you another fantastic chance to run deals and makes plenty of sales! Cyber Monday is an online shopping holiday, so this is especially great for eCommerce companies. Consider switching up your deals, or running a flash sale to entice customers to make a purchase. There are several more holidays that you can plan for and promote but focus on these major ones first and foremost.
How To Prepare:
First, look back at your sales from last year. Did you meet your goals? What did better than you expected, or worse? Use that to help set your goals for this year, and brainstorm what steps you need to take to meet them.
Next, run tests on your website to make sure it is running smoothly. Even the most enthusiastic customers will give up if your pages aren't loading, or your site is too difficult to navigate. Look at your social media pages as well to make sure that they are updated, and your information is correct. Make sure you optimize your SEO as well so it is easy for your customers to find you!
Plan your promotional content before the holidays arrive. Think about if you want teasers leading up to your sale announcement, or if you want to surprise your customers with a sale. Consider letting email or SMS subscribers have early access to your sales to get them excited and focused on shopping with you, rather than your competitors. Create a calendar so you don't miss making any important announcements, and schedule your posts so that they are published at the appropriate times. There is no right or wrong answer when deciding how to promote your sale, as long as you make it clear what it is and how customers can get their discount.
With a little preparation, you can help make holiday shopping something your customers look forward to! Make sure you figure out the details of your sales and check that everything is running smoothly, and you'll be all set for a successful shopping season. Have you started your holiday shopping yet? Are you looking forward to the upcoming deals?