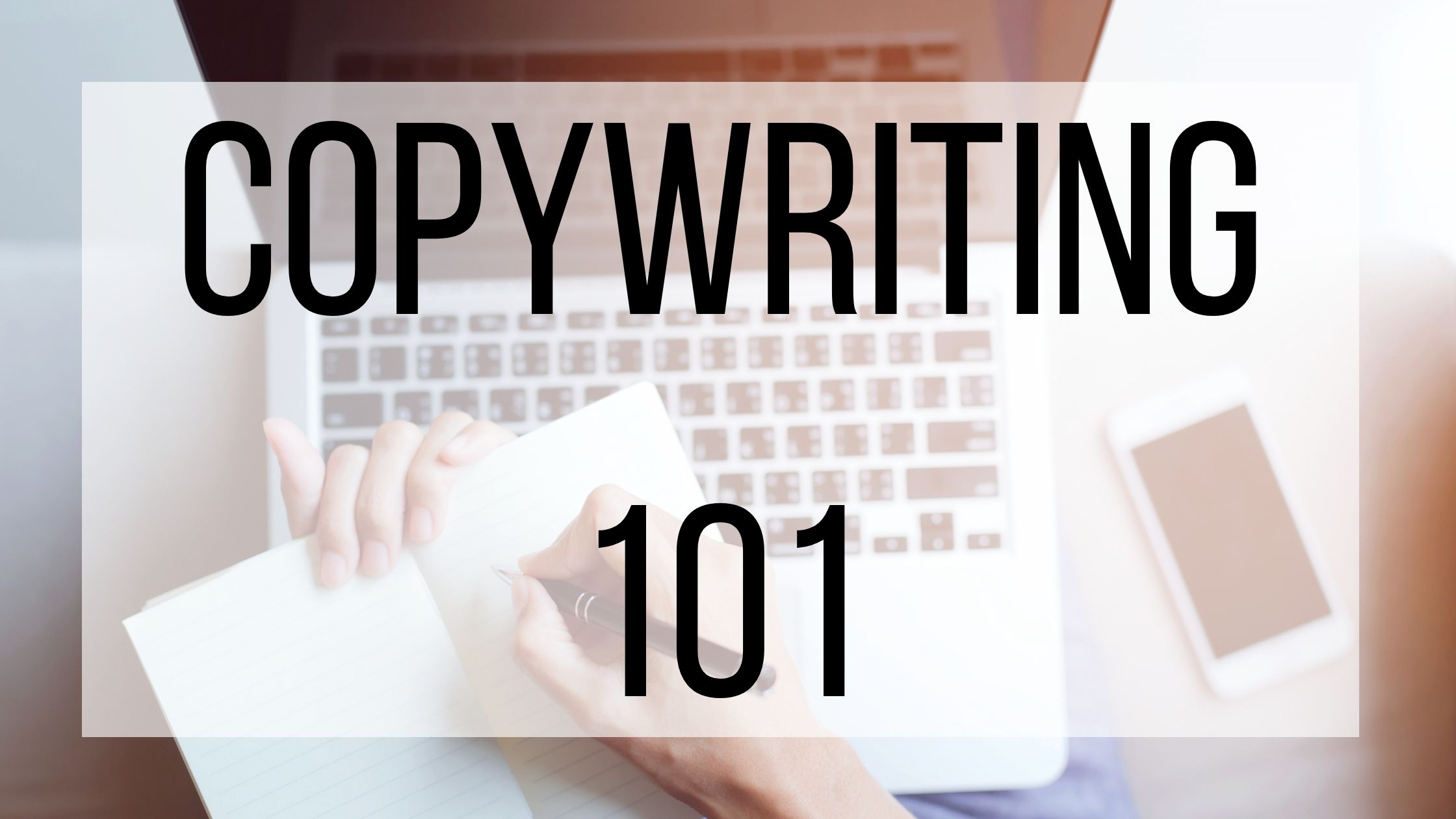 Selling products to customers online can be a tricky endeavor. Customers cannot touch, feel, or smell a product though the computer screen, so placing and order feels a little more risky that purchasing in person. They have to rely on copy to describe the product details to them, and persuade them to follow through with their purchase. Strong copywriting skills are incredibly valuable, for both you and your customers.
What Is Copywriting:
Copywriting is the process of creating text that convinces your target audience to do something. This could be signing up for an email list, visiting your website, purchasing a product, or any other action you want to encourage them to take. Copywriting is one of the most effective ways you can help guide your target audience through the sales funnel.
Where Can I Use Copywriting?
Copywriting can (and should) be used just about everywhere you are producing content.
Start with your homepage. You want to make a good first impression when potential customers visit your page, so take into consideration what you can do to make them want to keep exploring your site. Make it clear what you sell, what makes you stand out from your competitors, and where they can go for more information.
Next, work on your product pages. Make it very clear what your products intended uses are, and how they can help make your audiences life better and easier. Give them a clear visual with your words, so they are not left wondering if the product is a good fit for them. Product pages are especially important, because they customer cannot physically interact with the product, so it is up to you to create an image for them.
Emails are another form of communication where copywriting is extremely important. Take into consideration what language and tone your target audience uses, and create compelling content to encourage them to complete the CTA you are sending them. This goes for any type of email you might be sending them- cart abandonment emails, purchase conformations, promotions, and anything else that is making its way into your audience's inbox.
Social media is very likely one of the places that you interact with your audience the most, so copywriting on all of your social platforms is crucial. Create copy for each platform, so that it is appropriate. Social media copywriting can get complicated, as it covers such a wide variety of platforms, but it is worth the effort. Make sure that you use CTA's to drive customer's towards your website to encourage them to learn more about you or make a purchase.
Copywriting Research:
Before you jump in to trying to persuade your audience to take action, you need to understand what motivates them. While creativity can be helpful in copywriting, that's not what always resonates best with an audience. First off, you need to define your audience- who are you trying to reach, and what goals or issues do they have that you can help solve? Next, look at qualitative research to better understand where your audience stands. A great place to start is through internal reviews, surveys, and customer testimonials. Look at commonly asked questions, frustrations, what benefits your audience is gaining, and anything other information you can find to help you gauge how to best communicate with them. Once you have this information, use it across your website and platforms to speak to them in language that is easy for them to understand and respond to.
There are no right or wrong answers when it comes to copywriting, as long as you are communicating with your audience in a way that serves them. Your copywriting should be a reflection of your customers, so listen to them and you'll be making great copy in no time!