The Pros And Cons Of Buy Now, Pay Later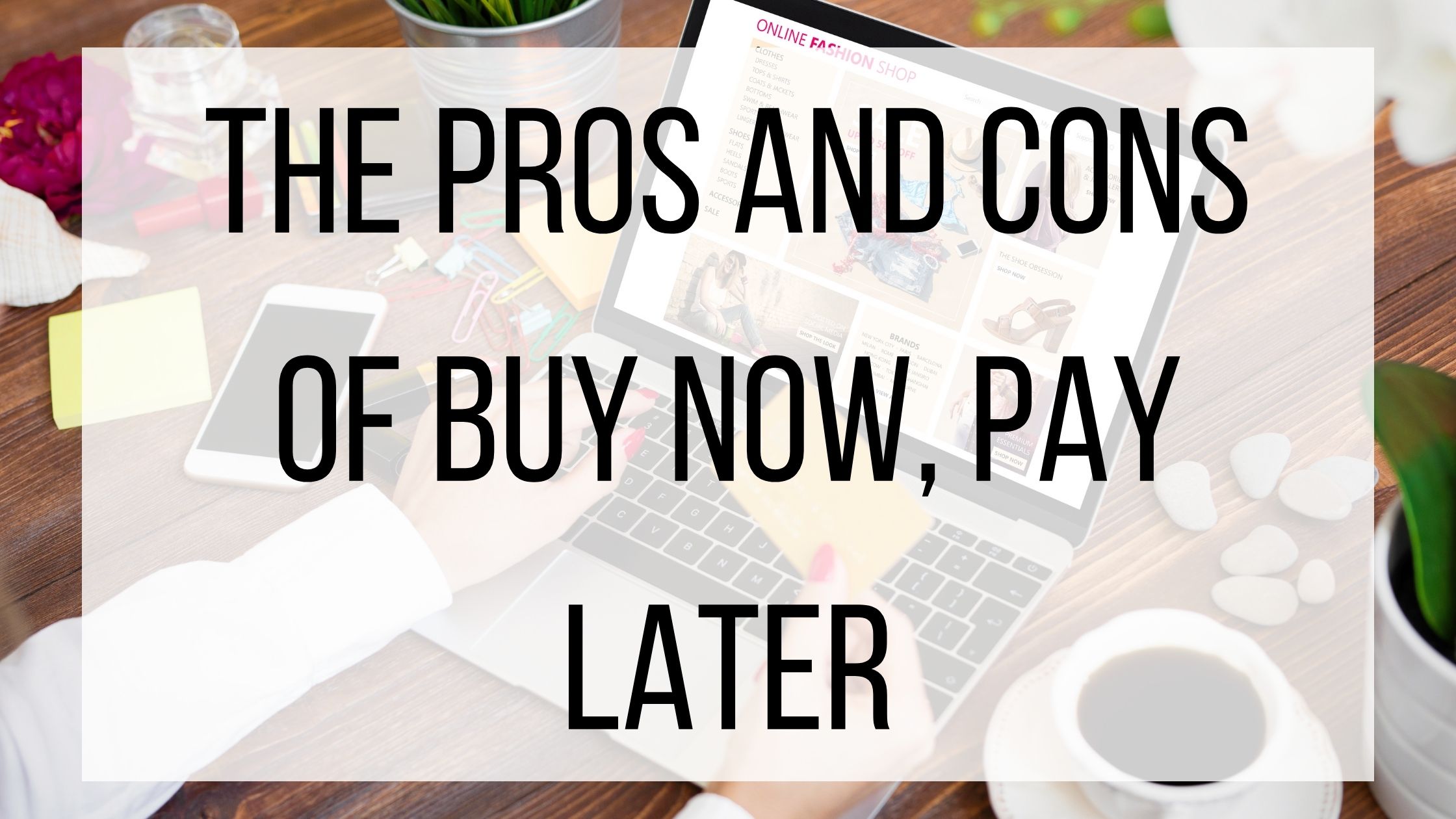 Online shoppers have more options than ever when purchasing. Convenience is a big priority for customers, so offering them their preferred payment method can help make their purchasing decision an easy one. Some shoppers like to pay with their tried-and-true MasterCard or Visa, while others prefer newer methods such as PayPal or Apple Pay. Another payment method is rapidly rising in popularity- Buy Now, Pay Later. What is this payment method, and is it something you should consider for your business?
What Is Buy Now, Pay Later?
Buy Now, Pay Later is a payment model that allows customers to purchase items immediately, and pay for them in several installments, with the first payment due at time of purchase. Buy Now, Pay Later isn't just for large purchases, although most customers will choose to use it to split up big payments. Many eCommerce businesses that use Buy Now, Pay Later offer it for almost anything on their website, including smaller inexpensive items. Usually, the eCommerce store gets paid upfront, while the payment partner handles following up with the customers to ensure timely payments.
Benefits Of Buy Now, Pay Later:
There are many benefits of offering Buy Now, Pay Later, both for businesses and customers. For customers, Buy Now, Pay Later can be a better financial solution for them. Many customers are shying away from credit cards, for fear of spiraling into debt or paying off high interest rates. Buy Now, Pay Later offers them a safe and affordable way to purchase items.
Buy Now, Pay Later can help you stay competitive and make more sales. If a customer is hesitant to make a purchase, offering Buy Now, Pay Later can help encourage them to make that decision. By easing a customers hesitations, they are more likely to make a purchase, rather than shopping around for other deals or forgetting about the product entirely.
Buy Now, Pay Later often reduces shopping cart abandonment. If customers are just browsing, but see an item they like with an affordable payment plan, they are less likely to leave it in their cart. This also helps grow your average order value, which is great for your business!
Downsides Of Buy Now, Pay Later:
While Buy Now, Pay Later has a lot of pros, it also has some cons. One of the biggest cons is that it comes with extra fees. While the fees can vary depending on the payment partner you use, they do exist and can add up. For example, Klarna, one of the biggest Buy Now, Pay Later companies, charges a $.30 processing fee as well as a small percentage. While the fees are minor, they are still something to take into consideration when decided if this is a good option for you and your customers.
Offering Buy Now, Pay Later solutions can also seem as though you are encouraging customers to get into debt by purchasing products that they cannot afford. While you would be offering this payment option with good intentions to help make purchases more attainable for your customers, keep in mind you might get some negative feedback.
Overall, offering Buy Now, Pay Later can be a wonderful payment option. Having a variety of payment options is more important than ever, so if you think this would help you meet your customers needs, research payment partners to help you get started. Have you considered using Buy Now, Pay Later? What do you think are the biggest pros and cons?