4 Steps To Create A Marketing Strategy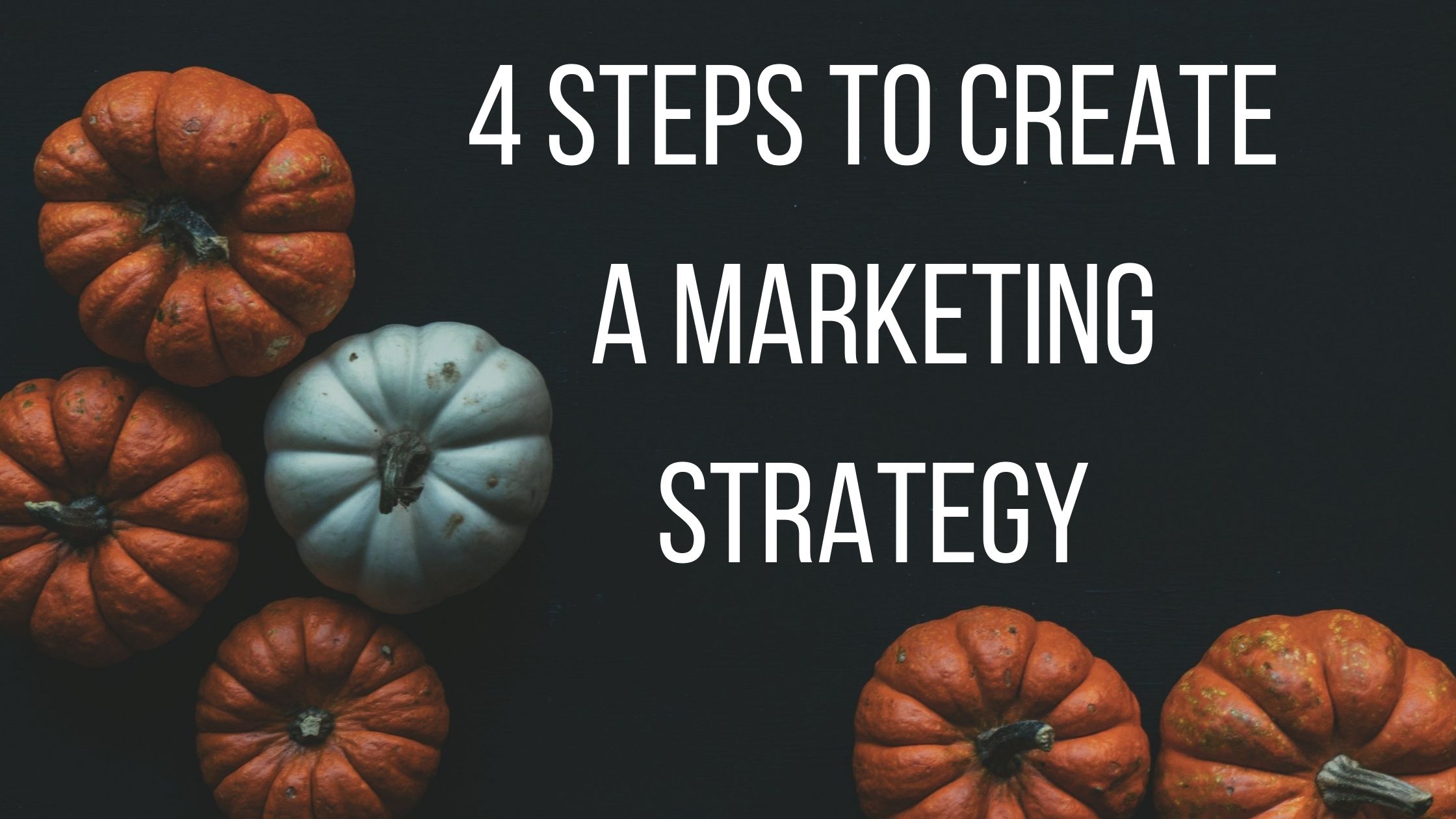 Pumpkin spice everything, a chill in the air, and the changing leaves are indicating a new season, For marketers, this is a great opportunity to change up create a new marketing strategy, or refresh your current one. Taking a little bit of time to sit down and map out what you are going to do, and what steps you need to take, will help you achieve the results you are after. While many of your competitors will be focused on the holiday frenzy after Halloween, getting a head start now will give you scary-good results to wrap up "Spooky Season".
Identify Goals:
Identifying goals is a very important first step to help your marketing strategy run smoothly. What are you hoping to accomplish? What do you need to get done soon, and what results do you want to see in the long run? Having these goals written down helps the rest of your planning run smoothly and ensures that you hit your deadlines.
Review Your Audience:
Has your target audience changed or grown in recent years? If so, you want to take them into consideration when mapping out your strategy. Review your buyer persona, and add or remove demographics as needed. Figure out what your buyer persona wants, and facts about them such as location, age, income, job title, and any other information that will help you best communicate with them. Even if you have a wide demographic of customers, they all have commonalities if they are shopping with you! Get creative to find these similarities and use them to your advantage.
Review Your Platforms And Media:
Take a look at the different platforms you are putting your energy into and see what your ROI is. Do the platforms line up with your target audience? Are they responding to the media you are posting? Make sure that you are where your audience is, and you are creating content that they want to interact with. Look through your current media and see what has done well, and what your audience doesn't react to. Where do you have room for improvement? Look into details, such as picture and audio quality, lighting, clear graphics, or any other little things you might have been overlooking. Make sure to include CTA's so your audience has guidance on what steps to take.
Re-visit Your Value Proposition:
Your value proposition lets your audience know what sets you apart from your competitors. If you do not have a value proposition, now is the time to make one! If you do have a value proposition, make sure that it is still true to your company. Identify what sets you apart, and what problems you can solve for your customers. Then, convince them that you are the best solution.
Creating a marketing strategy takes time and research, but is worth the effort. With customers about to head into a busy shopping season, make sure that you are prepared to meet their needs and give them what they are looking for. Adding fun touches that speak to your brand personality helps you be the best that you can be, and have fun with your audience! Refine your strategy as you continue to learn what your audience wants and you will see great results. What upcoming holiday are you most looking forward to? What plans do you have to make it special for your audience?