Customer Lifetime Value For Beginners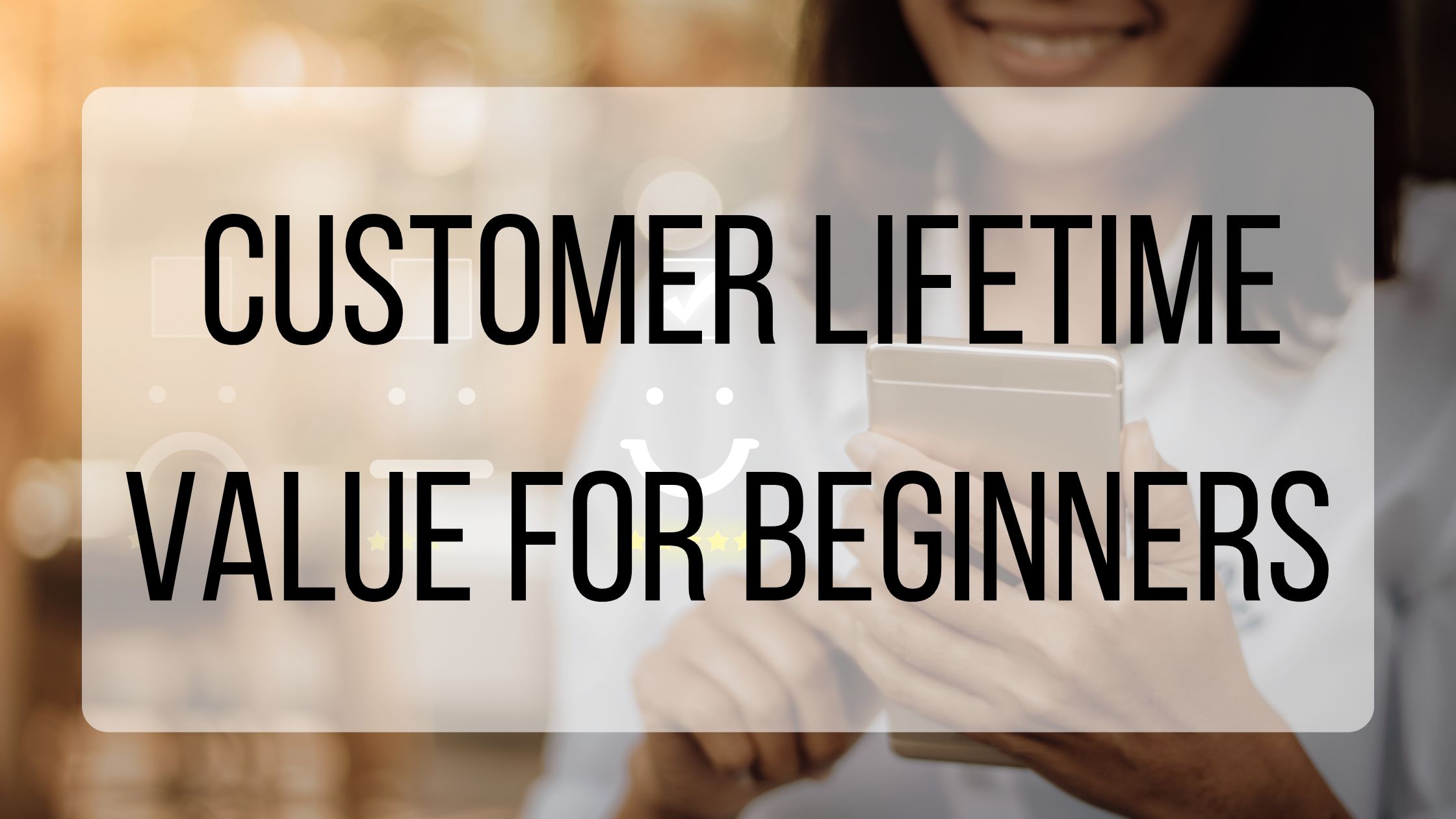 There are many metrics that are important to keep up with when running a business. Taking time to educate yourself on what is working, what customers are responding to, and what your weak areas are can make a world of difference in your success. One important metric that can get overlooked is customer lifetime value.
What Is Customer Lifetime Value?
Customer lifetime value, or CLV, is the total amount of money that a customer is expected to spend with you during their "lifetime" with you. The longer a customer is with you, the higher their CLV will be. This is important to give you insights into customer behavior, purchase history, and brand interactions. These insights help you understand why customers are returning you to, or turning to your competitors and allow you to develop new stratifies to acquire and retain new customers. It also helps you find areas where you can cross-sell or up-sell, and make the most out of your relationship with existing customers.
How To Increase Customer Lifetime Value:
Increasing your CLV isn't as difficult as it may seem. One easy way to get your customers to keep coming back is to send out newsletters, or emails informing your customers of company news, new products, fun ways to use their products, or anything else that would be valuable to them. Make sure to only send emails to customers who have consented to receive them- nothing is more annoying than getting emails that you do not want!
Make your content worth their time. Whether it is your quarterly newsletter, an Instagram Story, or a Tweet, make content that is informative and entertaining. Keep an eye on how often people are interacting with your posts, and where you might be losing followers. It can be hard to find a balance between posting too much and not posting enough, but once you get to know your audience you'll be able to get a good idea of how much content they'd like to see. Instead of simply promoting your company on all of your posts, see how you can add in some content that is purely for fun and helps show off your personality!
Keep up with reviews and feedback that customers leave you. By continuing to motor what they are saying, you can intercept issues before they become bigger problems, and see what positive things they have to say. Having open, responsive communication with your customers is a great way to encourage them to continue shopping with you, and show them that you value them.
Quality customer service can go a very long way in increasing CLV. Many customers will go out of their way to shop with businesses that have good customer service. They know that if something goes wrong, or they need to make a return or exchange, they will be taken care of in a quick and respectful manner. Try to respond to customers are quick as possible, and do your best to resolve whatever issue they are having. Remember to be patient, even if the customer is exasperating, and take note of what caused them to be unsatisfied so you can avoid the same issue in the future.
Customer Lifetime Value helps direct your marketing strategy, increase revenue, and build your brand. Focus on your customer's needs and listen to what they are saying, and you will continue to gain loyal customers!