A Guide To Shoppable Content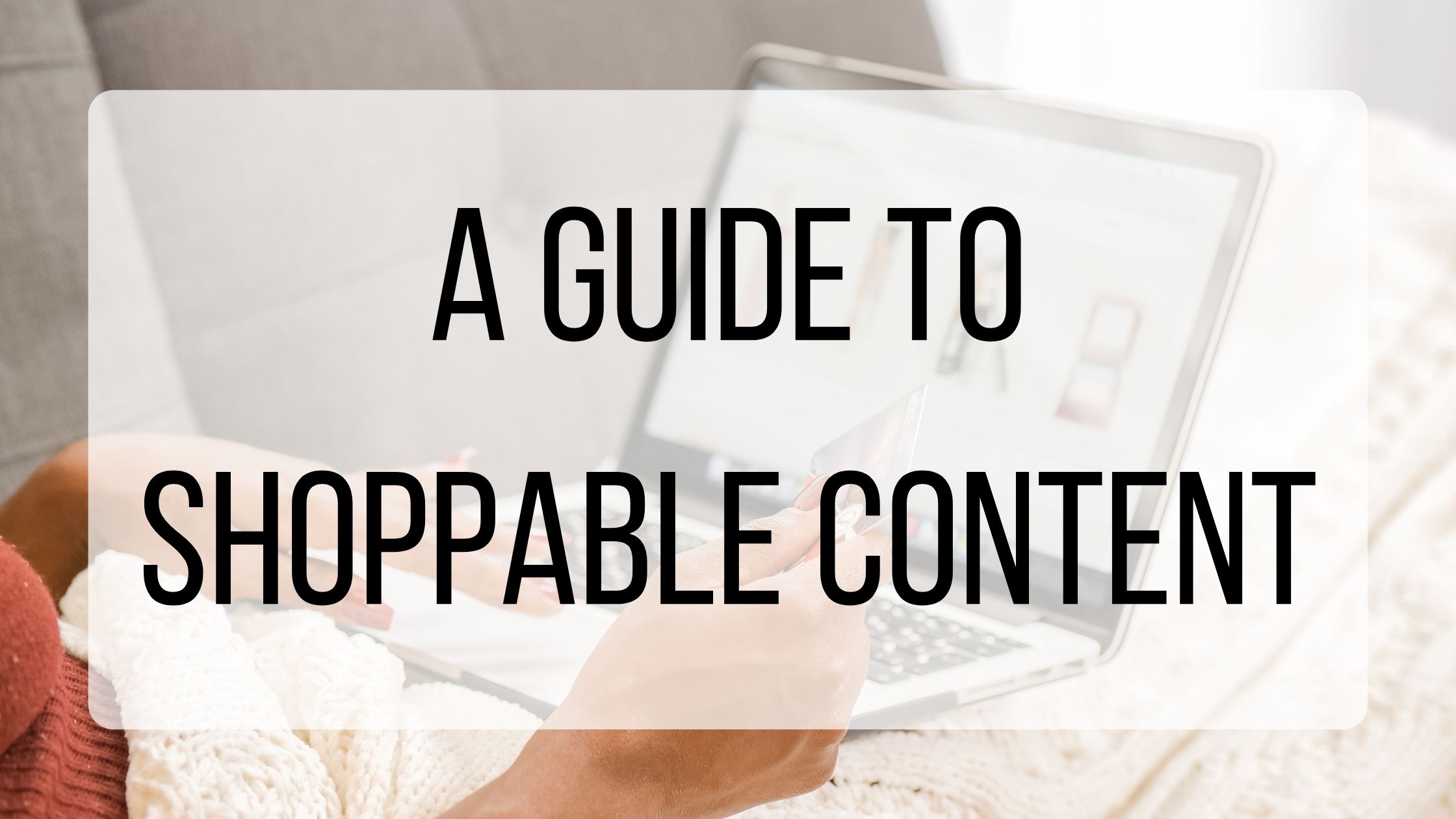 One of the main goals of your social media accounts is to promote your products and introduce them to a wider audience. Once they see a product they like, making it as easy as possible for them to reach the item's page is one of the best ways to encourage them to make the purchase. Although it is helpful to have your website linked in your bio for them to follow, some platforms make it even easier by offering shoppable content.
What Is Shoppable Content?
Shoppable content is content on social media platforms that users can click to directly shop for the items advertised. Shoppable content appears on social media posts, blogs, and videos. Instagram is the most popular platform to host shoppable content, as they lend themselves to advertising products and have a large audience using them daily.
Benefits Of Shoppable Content:
One of the best things about shoppable content is how quickly you can close a sale. If a customer is scrolling through their feed and decides on a whim that they want to purchase your product, or even find out more details such as pricing or color options, everything they want is right at their fingertips. Making it that easy for customers to shop with you encourages them to purchase the item they are interested in, without risking them getting distracted or giving up their search.
Shoppable content is a great way to target your customers. Whether you are simply posting for your audience or running an ad, many users turn to social media for product suggestions. Make it easy for them by providing shoppable content!
It is easy to partner with an influencer or affiliate when using shoppable content. Since they are already on the app, teaming up with them helps you reach a wider audience and encourages them to give you a try. Often, happy customers will credit whoever introduced them to the product on their page or their stories, which means even more social proof and content for you!
How To Create Shoppable Content:
As long as you have a business account, One of the easiest ways to create shoppable content is by using the link sticker on your Instagram Story. This allows customers to use your link to go directly to the product page. Another popular way to use shoppable content is by running ads or creating content with product tags. Product tags are very similar to links, in that they allow customers to directly go to the product page. You can use product tags on any kind of Instagram content.
Creating shoppable content is a convenient and easy way to promote your products and encourage your audience to shop with you. It can also be a great way to expand your audience and drive more traffic to your website. Have you ever shopped on Instagram? Have you tried making shoppable content? Let us know in the comments!