How To Build Your Brand Identity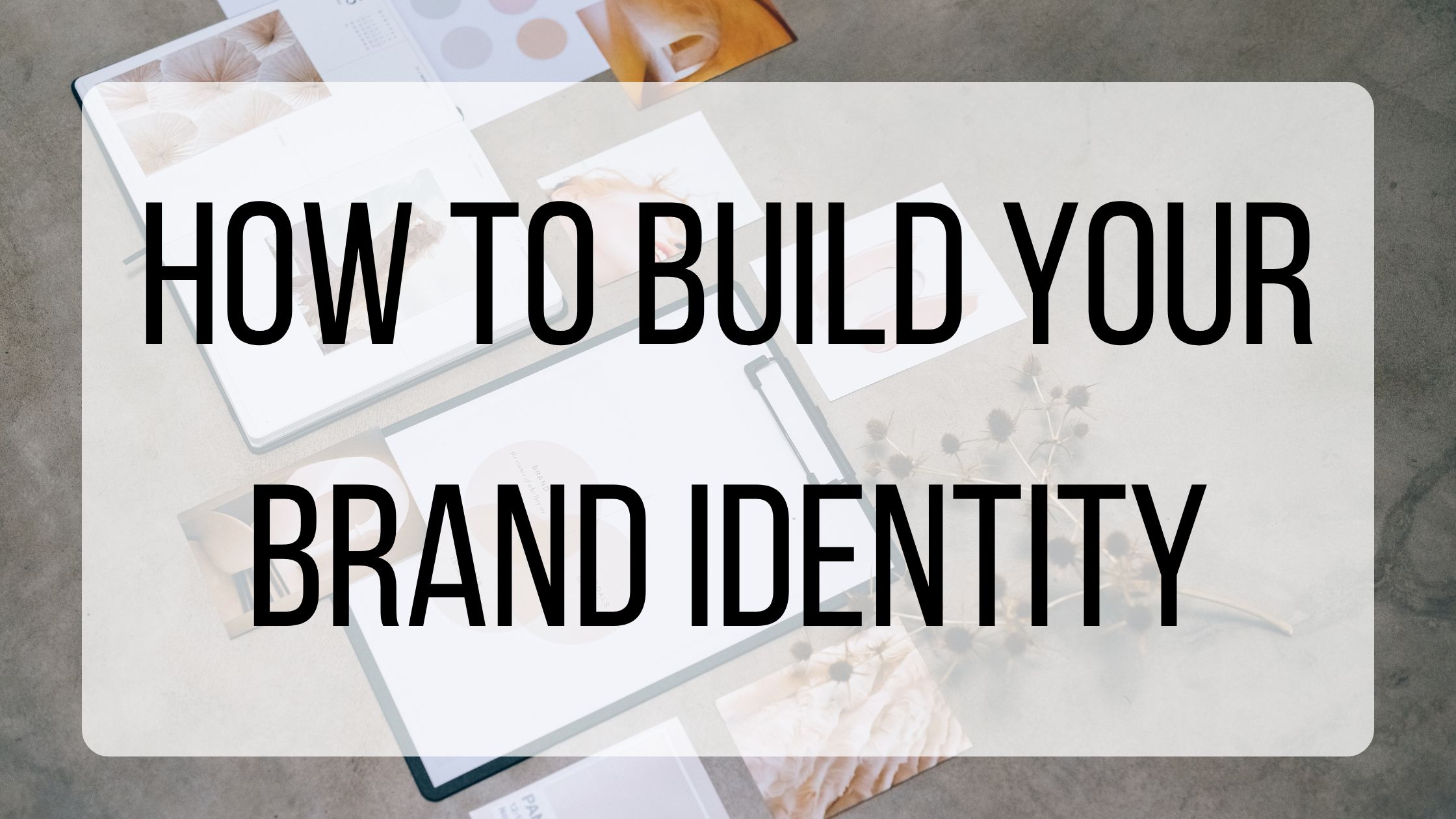 Having a strong brand identity is important for any business to succeed. Anyone from a freelancer looking to build a personal brand to a large, global corporation needs to have a solid identity to draw in customers. While brand identity is crucial, there are several easy steps you can take to get started.
What Is Brand Identity?
Brand identity encompasses all visual elements, design elements, and assets of a brand. It helps you stand out among competition, and makes you easily recognizable to your audience. Some common elements are your logo, color palette, photographs, your brand name, and tagline.
Why Is Brand Identity Important?
Having a strong brand identity helps you stand out. Maybe customers remember your clever tagline, or your fun color pallet draws them in. Over time, having a consistent identity will build trust and loyalty with your audience. When they see you pop up on an ad, or see your product in the store, they will know exactly what they are getting, giving you an edge over your competitors.
How To Create A Brand Identity:
Start with choosing a brand name. Pick something unique and memorable, and make sure it is not already the name of a brand! If you are having trouble coming up with a name, you can use a name generator to help get you started. Your name can come from something special to you, a description of your industry or location, or even a made-up word!
Next, move on to creating your logo. Your logo should be simple and recognizable. Take into account your industry and color pallet when designing a logo. If you are gearing your product towards children, you probably don't want a sleek, dark logo. If you are selling a product geared towards men, you will want to stay away from swirly fonts and traditionally feminine colors. Know your audience, and use what they like to grab their attention!
Think about what fonts and typeface you want to use. Pick several fonts that pair well together to make your content look aesthetically pleasing and cohesive. Brainstorm what kind of image you want to project. Are you going for a fun look, or something more professional? Do you want to keep it simple, or have a more unique font? Milkable, an Australian branding company, shows off how you can make a fun and creative brand identity, while Supima, a cotton company, chose to be simplistic without being boring.
When choosing photos and videos, keep within your color scheme and post a variety of content. If you are posting the same product over and over, your accounts will look like spam (and boring!). Look at what colors you have chosen for your brand, and see how you can incorporate them into your photos. Use photo editing apps and filters to your advantage, to help bring out the colors you want to pop.
Your brand identity helps set you apart from your competitors and helps show off your personality. Take some time to plan out how you want to be perceived, what your target audience is looking for, and what will help show you off in the best light. What is the most memorable brand you've seen?