How To Handle False Reviews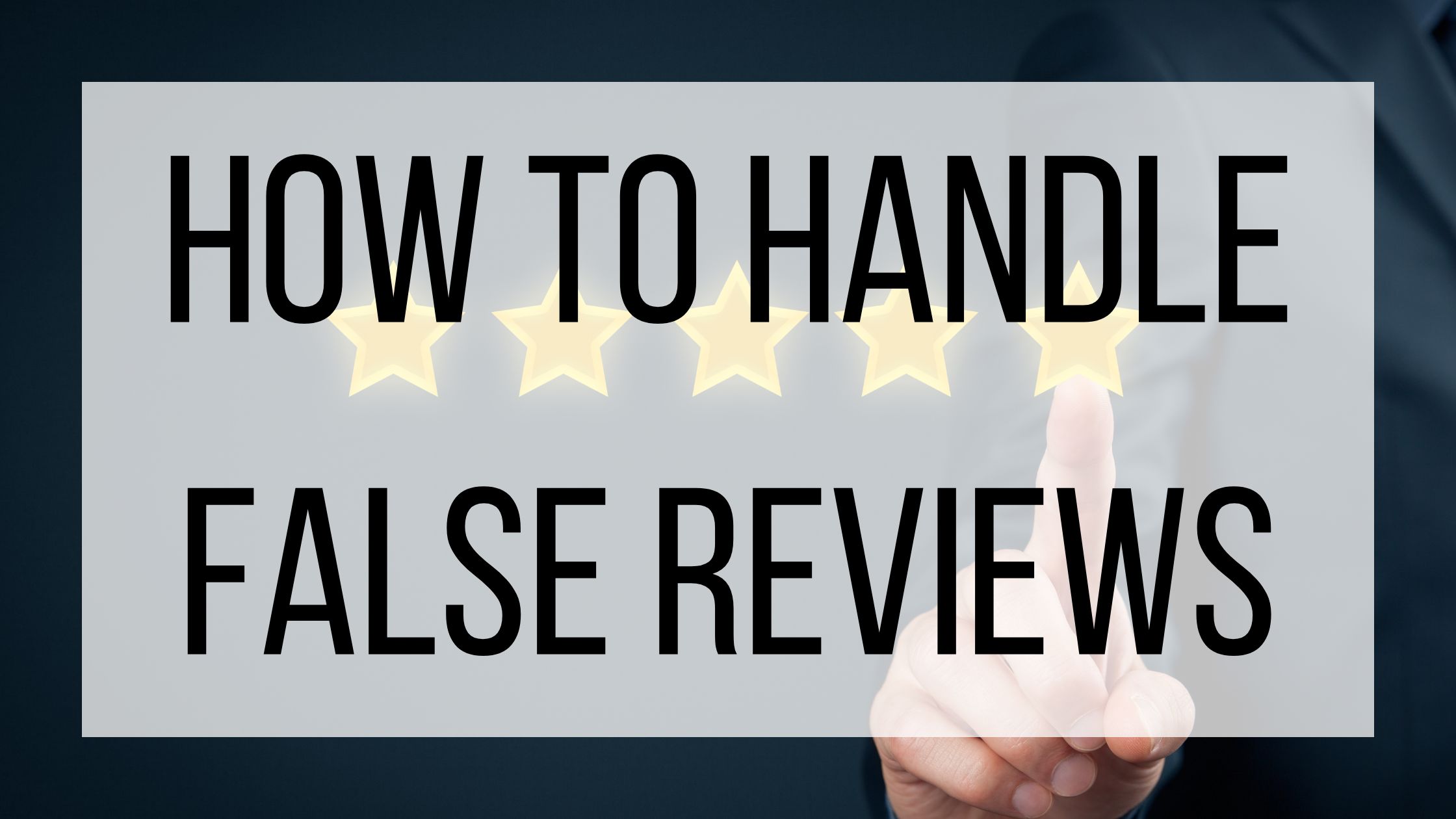 Last week, we discussed how to get more Google reviews for your business. Once your reviews start to pick up, it is exciting to see what feedback customers have for you. However, fake Google reviews have become increasingly common, giving your potential customers false information. So how do you spot these reviews, and how can you get them removed?
Why People Write Fake Reviews:
Unfortunately, fake Google reviews are not as uncommon as you might think. There are several reasons that one might write a fake review. Some people will create a fake account to simply slander a brand, whether they had a bad experience or are just feeling spiteful. Other times, people will write fake reviews to try to secretly tear down their competition and promote their own brand. No matter the reason for the fake review, it is harmful and unethical. To flag a review, simply log into your Google My Business account, head to the reviews tab, and select the review you'd like to flag. You'll see the option to "Flag As Inappropriate", and Google will review your claim.
How To Spot A Fake Google Review:
Sometimes, a review just seems off. If that is the case, do a little digging to see if the review is genuine or false. One of the first things you should look at is the details of the review. If someone is leaving a negative review, they are going to have to leave a detailed reason as to why they had a negative experience with you. Often, these claims contain information that doesn't make sense- they will mention something that does not have to do with your brand, they'll direct the focus of the complaint to personal issues, or anything else to try to make their fabrication seem legitimate.
Check the reviewer's name and photo or avatar. Since Google requires reviewers to be signed in, most fake reviewers will create a fake account to hide behind. These accounts will frequently lack any kind of personal information, or have bizarre usernames. If you are able to look up customers in your system, you can double-check to see if they have shopped with you.
Look into what other reviews the account has written. If they have left a string of negative reviews on multiple business pages, that hurts their legitimacy. This is especially suspicious if they are leaving reviews on other businesses in your industry, or are boasting about one. If you notice this pattern, it is especially important to report the review to prevent the account from continuing to falsely slander businesses.
If an account gives you a one-star review without leaving a comment, that is a valid reason to flag the review. If someone is truly unhappy with the service or product that they received, they are likely to vocalize it. If they don't, that is an indication that the review is simply to bring your ratings down, without a reason to back it up.
Even if you believe a review to be fake, it is still a good idea to respond and as the account to reach out. Leaving negative reviews can look bad on you, and it can take several days to get the false review taken down. 
Customer reviews can be a huge asset to your growth, so make sure you keep an eye on your reviews and look into any suspicious activities. False reviews are unethical and harmful, so make sure to report them. Do not flag negative reviews that are genuine, and do everything you can to build up your positive reviews! Have you ever gotten a false review? How did you handle it?