Tips For Determining Your E-commerce Pricing Strategy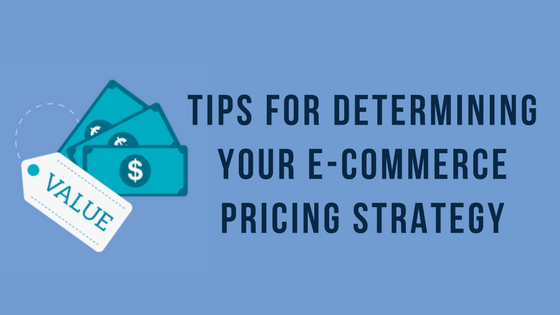 Product pricing is one of the essential parts of an online business. It can make or break a business and requires continuous evaluation. Plus, the majority of consumers make purchasing decisions solely based on price.
There are various strategies you can use to determine how you price your digital products. Here are three simple but effective tips that can help establish your e-commerce pricing strategy.
Know Your Margins & USP
When you are first putting together an e-commerce pricing strategy it's important to know your margins. This means making sure your pricing is not too low so you are able to gain profit every time you sell. It is also common for many consumers to have a difficult time deciding which product is worth their time, money and trust. This is when a USP becomes critical. An effective USP will allow them to see exactly what a business has to offer that the competition does not.
Discounts & Incentives
Offering incentives or occasional discounts as part of an e-commerce pricing strategy can greatly increase conversions. Incentives can make products more attractive and motivate shoppers to buy. Even if you can only offer incentives for a limited time, displaying a lower discounted price can persuade most price-sensitive shoppers to convert.
Pricing Testing
Testing pricing on a regular basis is also an important part of an e-commerce pricing strategy. A/B testing is an easy way to determine which price point brings you the most conversions and the best results. You can also drive improvements to price points by proactively monitoring and analyzing conversion rates. But, every change should be measured and validated with an analytics tool.
Pricing is a powerful tool. We recommend that you revisit your pricing strategy on an ongoing basis. Having an effective and sustainable e-commerce pricing strategy is vital for an online business to succeed long term.
Here at BMT Micro, our digital commerce platform is designed to handle a variety of pricing needs and strategies for online businesses. We also offer our clients personalized choices and solutions that other e-commerce providers are unwilling or unable to provide.
If you would like to explore what all our platform has to offer, you can sign up for free: here or contact our vendor services via email at vendors@bmtmicro.com for more information.