Scary Good TikTok Tricks To Treat Your Audience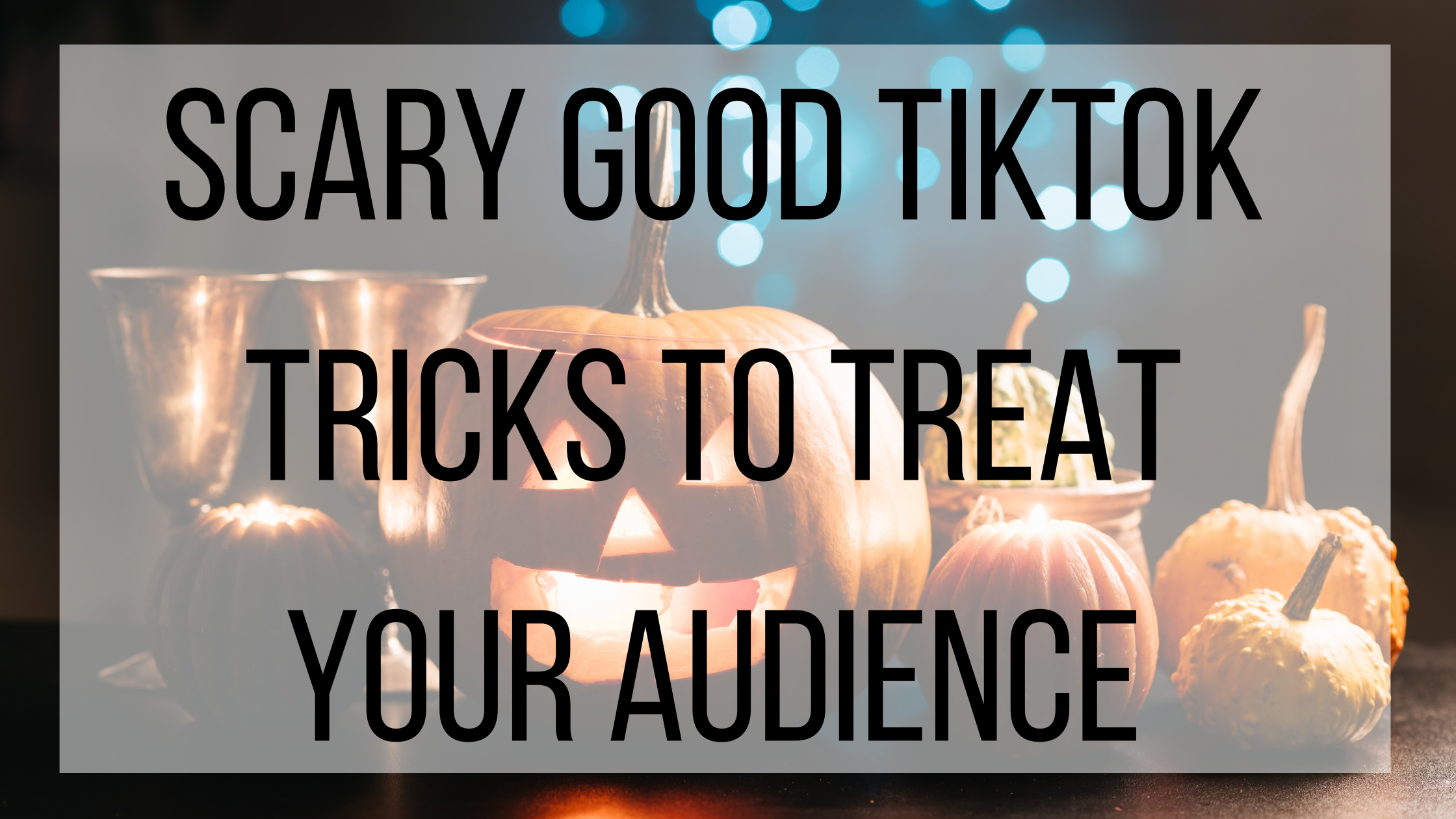 TikTok is a fairly new social media app that was made wildly popular by Gen Z. While it seemed at first like a trendy app, it's rapid rise in popularity has drawn in many older generations and expanded their demographic to include all ages, from children to grandparents. More recently, businesses have started to use Tiktok to promote their products and reach new audiences. With Halloween and the holiday season right around the corner, now might be the perfect time to try out Tiktok for your business! Here are some scary good tips to help you get started.
Pick A Product:
Remember when you were trick-or-treating as a child and you had to choose one piece of candy out of a big bowl? Typically, you'd go for the most eye-catching, tasty piece you saw right off the bat. Tiktok users are quick to scroll to the next video if you do not catch their attention, so focusing on one product at a time is more likely to grab the viewer's attention and direct it where you want it to go. For example, if you are launching a new product line and want to focus on that, pick an item from it and show off how great it is. Maybe you want to share a classic item that is a customer favorite with a new audience. Whatever you decided, focus on that for your video so the viewer does not get overwhelmed trying to keep up. Remember, Tiktok's can only be up to one minute long, so make your video to the point and entertaining!
Jump On Trends:
Tiktok content is driven by trends, so keep up with what's popular and get creative with how you can incorporate your products or service to make a fun video! Fortnite, a popular video game, often hops on TikTok dance trends using their characters. The Washington Post not only hops on many Tiktok trends but also pokes fun at themselves for being older than the average Tiktok user. By relating to younger users, they now have a new generation who is willing to listen to them and follow their news coverage. Chipotle keeps up with many food-related trends, and often find a way to incorporate their brand or products into other trends like their infamous Someone Like You Tiktok.
Team Up With Influencers:
If you want to get more Tiktok exposure, consider partnering with an influencer. Tiktok influencers not only know the current trends, but help set new ones. Often, these users get their start by showing off their humor, talents, and creativity in their videos. By having them test and use your product, you are advertising to a whole audience who already trusts them as an authority. Brands from Invisalign to Converse have used influencers to reach their audience. Finding influencers to team up with can be as simple as posting an application on your social media channels and seeing who reaches out to you. You never know who is a fan of yours, or which influencers might be interested in trying your products! However, if you find someone who you think would be a good partner, don't hesitate to reach out to them!
Have Fun:
Tiktok is all about getting creative and showing off your brand, whether it is a personal brand, a small business, or a corporation. Use Tiktok as a chance to show off your personality, and track your analytics to see how your videos are helping your sales. Although it might take some time, Tiktok is an organic and easy way to reach your audience, and expand your reach.
With Halloween just around the corner, this is your chance to show off creative costumes, office culture, or how spooky your products can be! Do you have a Tiktok? What is your favorite trend? Let us know in the comments!