How To Market "Boring" Products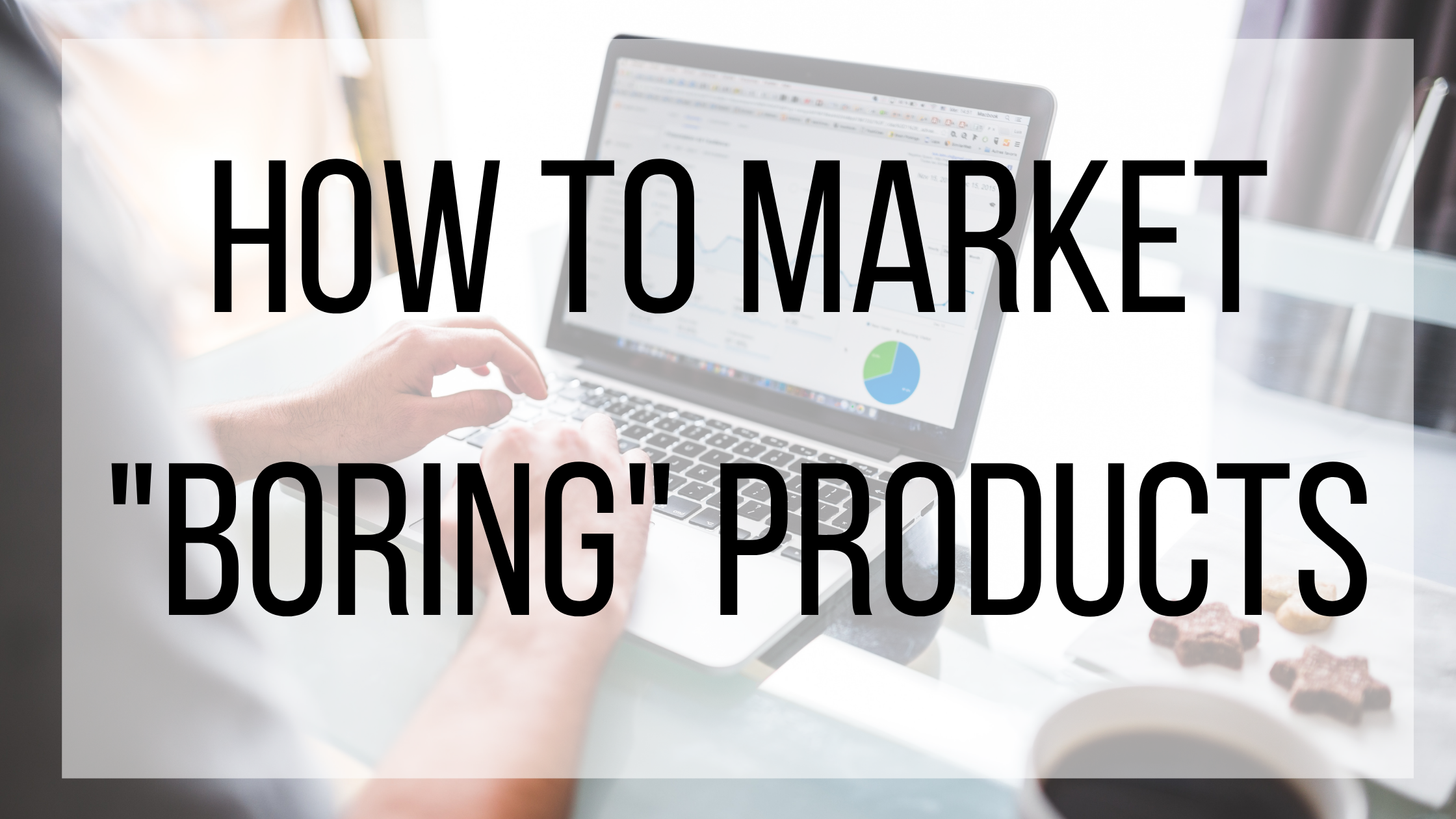 Sometimes, companies sell products or services that are not very exciting. Purchasing items you need, rather than items that you want, can feel like a bit of a chore. Many companies face the dilemma of trying to sell these products and to make it an enjoyable process for their customers. How you choose to market these products and services can make a huge difference in your audience's attitude, so if you are looking for a fun way to share your business read on for some tips and tricks.
Use Humor:
Getting your audience to laugh is one of the quickest ways to get their attention. Think of ways you can show people using your product, or how it gets them out of a sticky situation. Creativity is key here, and customers are more likely to share and discuss your video the sillier it is. State Farm, an insurance company, had a great example of this several years ago, with their "Jake From State Farm" video. This video got people talking about State Farm and even spurred "Jake" Halloween costumes consisting of khakis and a red State Farm polo. Insurance is not something that most would consider a fun topic, but State Farm managed to make their audience laugh and make their "boring" topic more enjoyable. If you don't want to create videos, you can still use pictures or GIFS paired with a funny caption to get your audience laughing!
Create A Series:
Creating a series can serve a multitude of purposes. Educating and entertaining your audience are two of the best reasons for creating videos, so before you start your series decide what kind of tone you want to take, and what you would like the end result to be. Allstate, another insurance company, created a series where they personified "mayhem" and filmed him in everyday situations where their customers would need insurance coverage. Dollar Shave Club has created several video series, and even made a "podcast" series called "Things I Learned In The Bathroom". The podcast plays on "shower thoughts" that people have, and topics range from outer space to pets. This is a great example of how to promote your product indirectly and get customers invested in your brand. If you want to take on a different tone, you could run an educational series about a topic in your industry or different ways to use your products.
Engage Your Audience:
Getting your audience involved is easier than you think. There are many, many ways that allow you to easily interact with them. If you would like to build your social media presence, run a contest to give them an incentive to follow you. You could have them caption a photo that you post and pick the best one, show you the most creative way that they have used your product, or simply tag a friend in the comments. If you want to do something more personalized, create an interactive ad. These are becoming more popular, as they demand the attention of the audience and are more fun than traditional advertisements. 19Crimes, a brand of wine, features interactive labels when customers download their app and scan their bottles. Whoever is featured on the label will tell a story that customers can watch from their phone app. Not only does this encourage customers to try all of their wine varieties, but it also gets them excited and talking about the product.
Even if your business is "boring", your marketing does not have to be! Giving your audience the content they want can be done, no matter what you are working with. While some industries make this task easier than others, with a little determination and creativity you can make any product more exciting. What tricks have you used to market a product audiences were not initially excited for? Let us know in the comments!