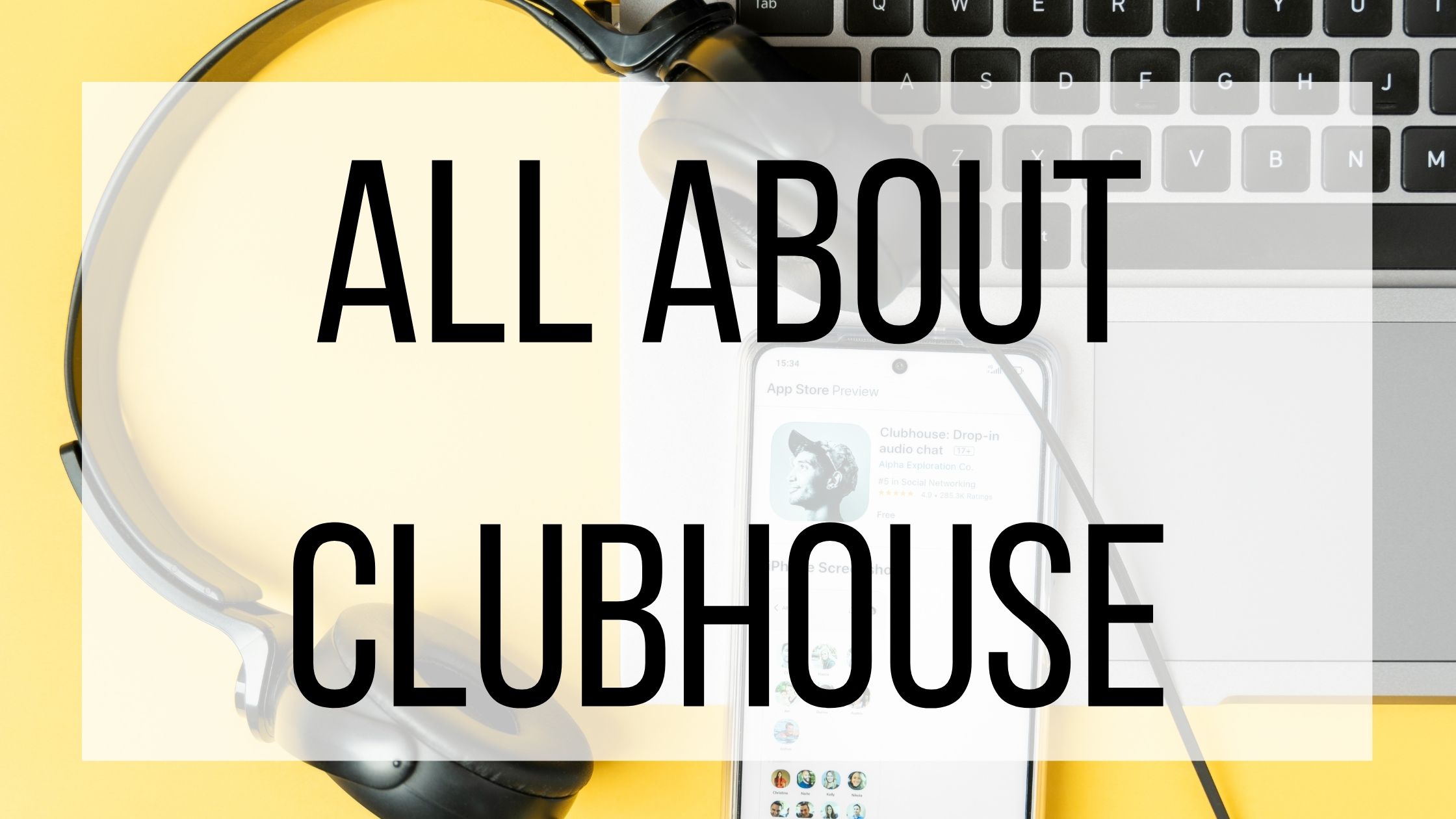 Over the past few months, you might have heard of a new social media app called Clubhouse. Clubhouse started off fairly exclusive, only allowing access to certain users with a large social media following over the age of 18. Now, Clubhouse is starting to open the app to any users over 18, so this is the perfect time to learn a little bit more and decide if it is something you want to use.
What Is Clubhouse?
Clubhouse is an audio-only social media platform. Users are able to drop in on "Rooms", where conversations centering around different topics are taking place. These conversations are live, and nothing is archived or pre-recorded. The goal of Clubhouse is to allow members to have a more social, interactive experience while discussing these topics, or learning more about them.
How Does Clubhouse Work?
The first step to joining Clubhouse is to have an iPhone. If you are an Android user, the app will not work for you yet. The second step is to find a friend, college, acquaintance, or anyone with a Clubhouse invite they are willing to send you. Each member starts with two invites they can send out to whoever they choose, and can earn more by hosting rooms or participating in chats. If you cannot find someone you send you an invitation, you can go on the Clubhouse wait list.
Once you are in Clubhouse, the fun begins! The homepage is fairly standard, with a search option, messages, notifications, and a calendar all available. There will also be ongoing rooms displayed hosted by people you follow, or related to your interests. Similar to Instagram. Clubhouse has an explore page that suggests Rooms, Clubs, or people you might be interested in following.
Clubhouse Rooms:
Rooms are the biggest parts of Clubhouse, so it's good to have an understanding of them before deciding if you want to move forward with the app. Rooms are just an area where people have gathered to talk about a certain topic. Rooms can be public or private, depending on what the moderator chooses. When you join a room, you are added as a silent listener. If you want to add to the conversation, you can tap on the hand raising icon to ask for permission to speak. Anyone is able to start a Room, but it is good to do a little research before you dive in to hosting! If you are looking for Rooms in a specific category, you can join a Club, which will include regular Rooms within a certain topic or industry.
Should I Use Clubhouse?
Clubhouse has many pros and cons. Something to keep in mind is that unlike most other platforms, you have to join Clubhouse as an individual rather than a business. It is a new and exclusive platform, which makes it exciting and desirable. However, since it is so exclusive, not as many users are on the app, meaning your reach will be much smaller. It also takes a lot of time effort to successfully host a Room.
Overall, Clubhouse could be very helpful, or very useless depending on your needs and goals. For influencers, independent developers or entrepreneurs, Clubhouse could be a great chance to network and learn more about certain topics. Have you used Clubhouse before? If not, are you interested in joining? Comment below!