Content Marketing Tools You Need In 2023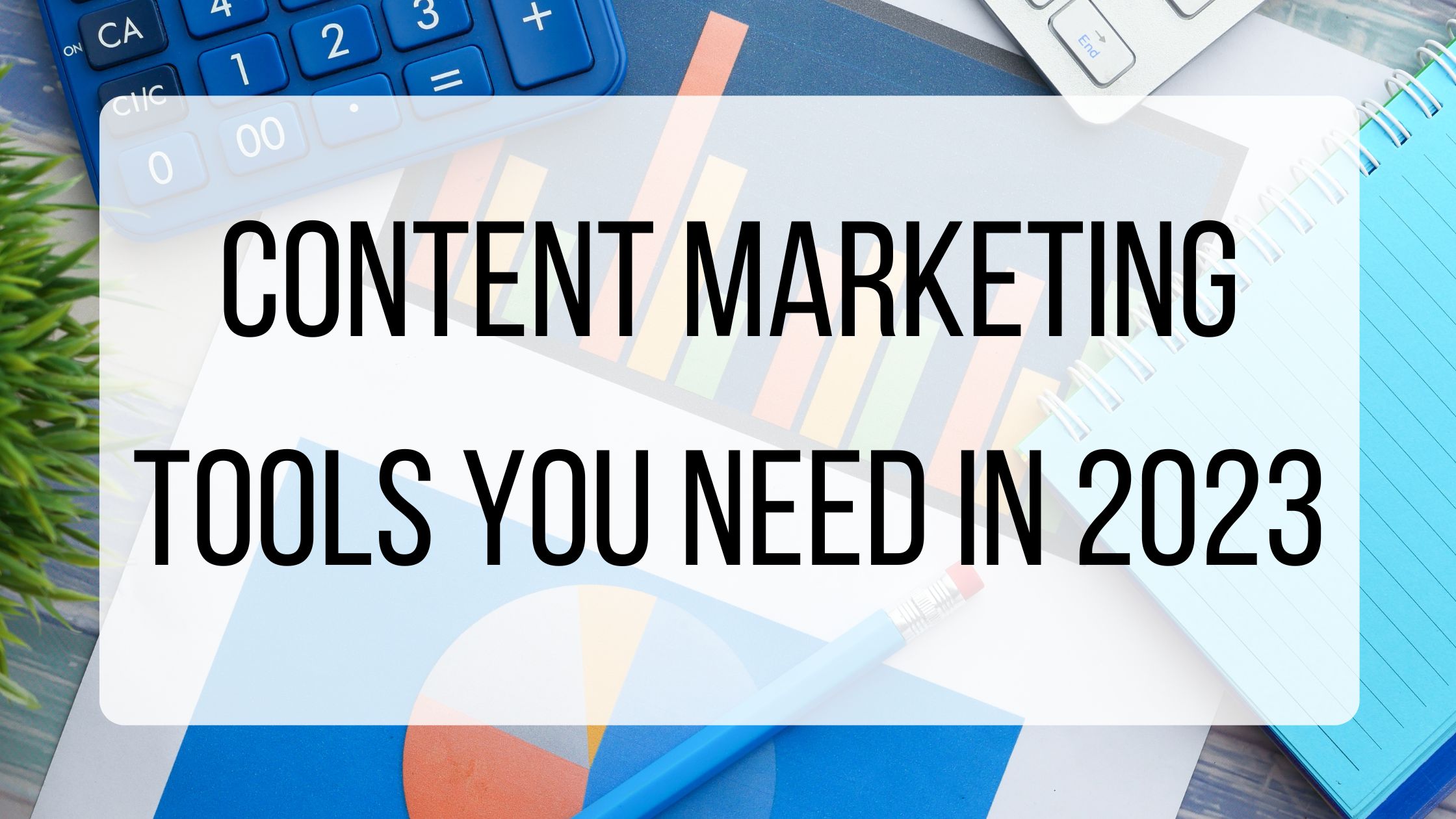 Content marketing is an important part of running any business. Whether creating new content comes naturally, or if you need to put in a little more effort to get the results you are after, there are plenty of tools to help make your job easier. Here are some free or affordable tools that content marketers are loving in 2023.
WordPress:
WordPress is beginner friendly and very customizable. If you are thinking about starting a website for your business, WordPress is a great place to start! It offers many plugins to help you make the most out of your website. WordPress plugins are pieces of software that "plug in" to your site. They can make small or large changes, depending on what you are looking for. If you already have an established website and are looking to blog or publish editorial content, WordPress is excellent for that as well!
Grammarly:
Grammarly is an excellent resource for anyone that wants their content proofread and edited. Although it always helps to proofread your own content, and have another set of eyes look it over, Grammarly does some of the work for you by scanning your content for spelling and grammatical errors. You can have it scan anything from emails to social media to blog posts, and they even offer a WordPress plugin!
Canva:
If you want to make your own marketing materials but do not know where to get started, Canva is the site for you! Canva offers both a free and premium option, depending on your needs. They have options for endless projects- cover photos, social media posts, info-graphics, presentations, and more. They also have a library of stock photos, images, music, and graphics. It is simple enough for almost anyone to use, but allows more advanced designers options that will keep everyone satisfied.
BuzzSumo:
BuzzSumo is the perfect tool for anyone who needs some extra insight into what is trending in their industry. Not only do they fill you in on topics that you should know about, but they can help you find industry influencers and run analysis reports. BuzzSumo also offers an area for content research, so you can read articles or get alerts when your competitors post new content.
Hotjar:
Hotjar specializes in giving you insight into how visitors experience your site, and their behaviors while they are there. Although you can see the numbers through other analytic tools, Hotjar lets you know why visitors are responding the way that they are. They even offer polls, surveys, and website heat maps to help you get the most out of your experience.
There are many tools out there that can help you get to the top of your content marketing game. Find tools that align with the goals you have set, and give them a shot until you find ones that work well for you. What are your favorite content marketing tools? Have you tried any of the ones on this list?