A Beginner's Guide To TikTok Ads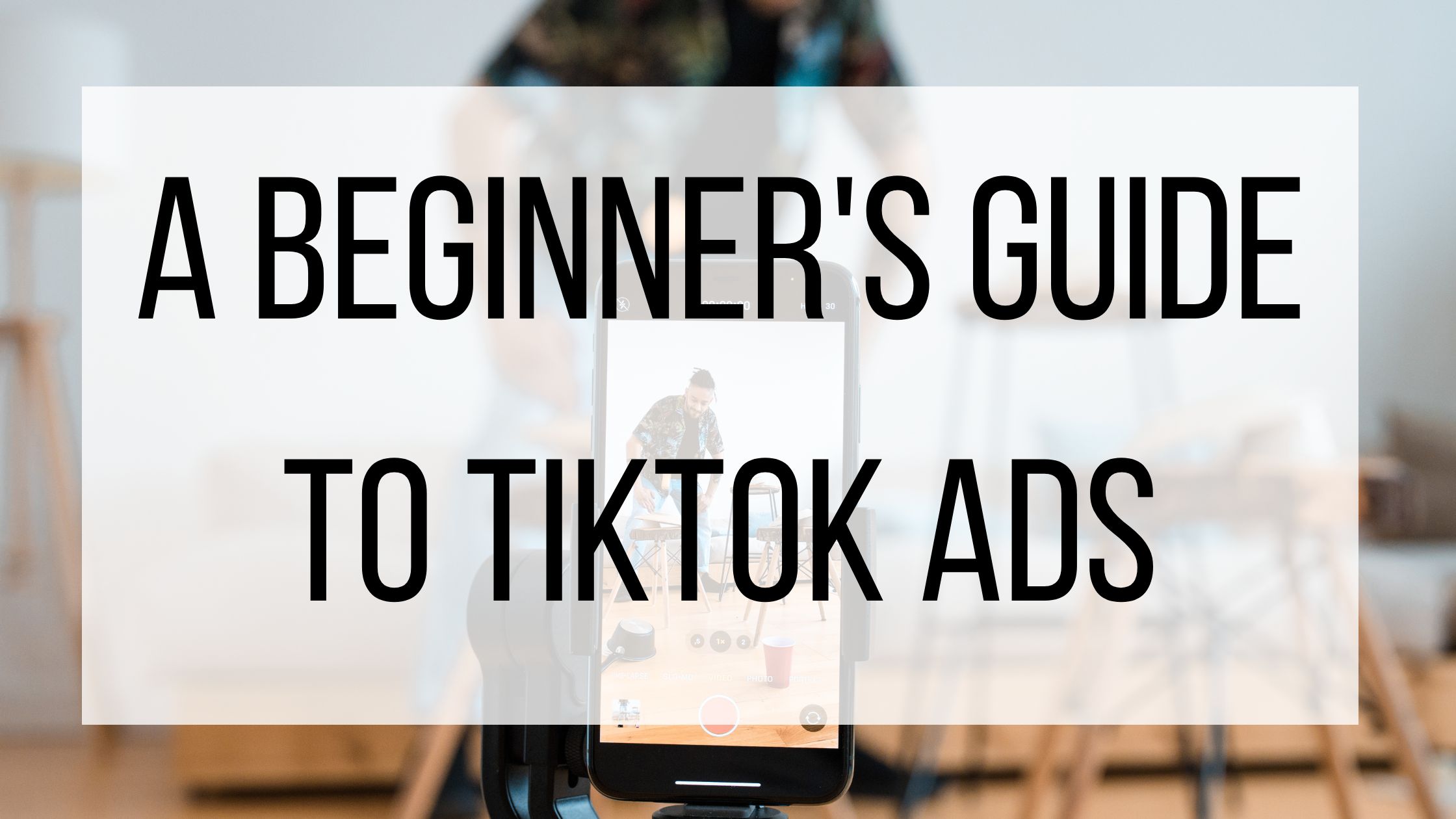 With over 1 billion users, TikTok is one of the most popular social media platforms currently. TikTok is the perfect place to grow your audience and promote your product in a fun way. Like other social media platforms, TikTok allows you to run ads to help give your content a boost. Before diving into creating a TikTok ad, here are some tips and tricks to help you decide if they are right for your business, and the best way to execute your ad.
Who Should Use TikTok Ads?
First, determine if TikTok is right for your business. While there are people of all ages on TikTok, the largest demographic is users between the ages of 18-24, with the second largest demographic between ages 25-34. Do a little research to determine if your target audience is active on the app and if they are likely to respond to TikTok ads. If you determine that your audience is on TikTok, and have an account, then consider creating an ad.
What Kind Of Ads Can I Create?
Most businesses, especially small and medium businesses, focus on in-feed TikTok ads. One of the best things about in-feed ads is that blend seamlessly with the user's feed. Although there is a "sponsored" tag to make the user aware that this is not organic content, if your ad is interesting they will often watch and interact with it. If you choose to make an in-feed ad, make sure that you don't make it too much of a sales pitch. Instead, get creative in how you can make a TikTok showing off your product in a way that will grab your audience's attention and get them talking.
Branded Hashtag Challenges are another fun way to run TikTok ads. Branded Hashtag Challenges (also called HTC) are best for more advanced TikTok users. They are challenge-based campaigns created by a brand to drive awareness for the challenge as well as the promotion's hashtag. There are several ways you can run an HTC. You can try to run an HTC organically, but for the most success, you will run it using a sponsored post. Creating a successful HTC takes research and creativity- if you are going to use this, you want to make sure that it is something fun that your audience will want to participate in. For examples of some past successful Branded Hashtag Campaigns, look here.
How To Create TikTok Ads:
When creating your TikTok ad, you can choose between two versions- simplified or custom. The simplified version, as the name suggests, is fairly easy to use and is perfect for any skill level. Before you start, make sure that you have a business account. Next, open the TikTok ads manager. You can do this step through the app, although some find it easier to use via desktop. Next, you'll want to set your goal. TikTok will give you several options, including increasing traffic, generating customer leads, and getting website conversions. You'll then select your audience, or let TikTok suggest a target audience for you. After you select your audience, you will set your budget and when you want to ad to run. Finally, it is time to create and submit your ad!
Running a TikTok ad takes patience and creativity, but when done well they offer a big payoff. TikTok, like anything else, takes some trial and error. Make sure you are keeping up with trends and what your audience is looking for before you jump into creating TikTok ads. Have you ever run a TikTok ad? Are there any TikTok ads that have stood out to you as a customer?