Instagram Trends For 2023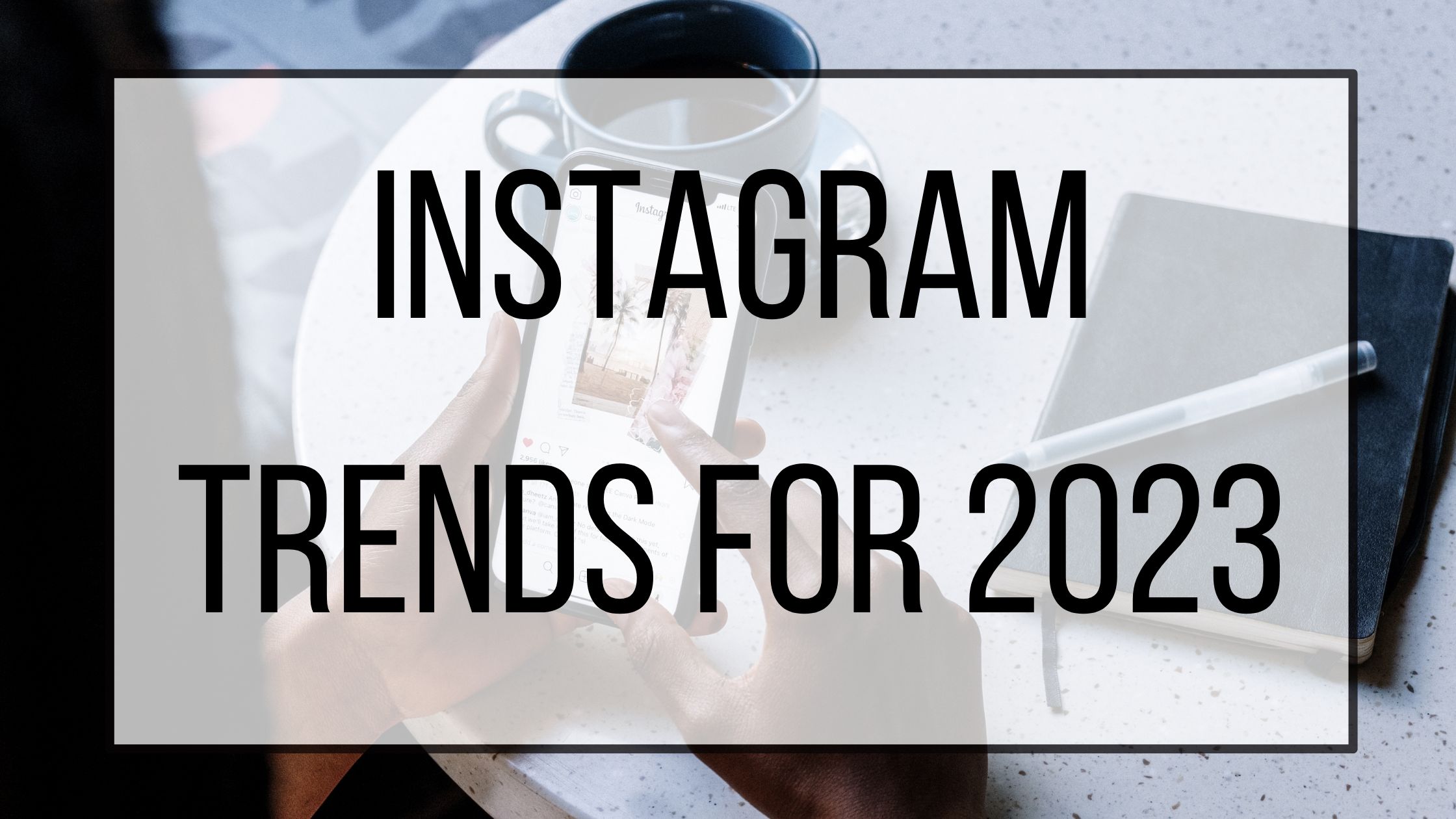 Running an Instagram account for your business is a fun, but sometimes stressful, task. Instagram rewards creativity but also has trends that users like to put their own spin on. Staying on top of trends is one of the best ways to stay relevant and grow your audience. With the start of a new year comes new trends. Here are some trends that are sure to be big in 2023.
Photo Dumps:
Photo dumps have been rising in popularity, and they are not going to slow down anytime soon. Photo dumps are simply a series of pictures, usually somewhat related to each other, but not always. For example, you could post pictures of food from a team lunch, your resident office dog, pretty flowers you have growing outside, and a glimpse of a pretty area in or around your office. One of the best things about photo dumps is that you do not have to worry about them being aesthetically pleasing (although you can if you want to!) and they come off as genuine and charming. Photo dumps are a great way to showcase several things at once, without being too worried about shooting and editing the perfect photograph.
Use Instagram Reels:
Reels are often more eye-catching than simple photos, and there are many ways you can use them. Looking for trends that other creators, or even your competitors, have been using and making them your own is a great way to catch your audience's attention. Video trends change quickly, so if you have an idea, jump on it! The more Reels you make, the easier the ideas will come to you.
Another new way to use Reels is by turning your Instagram stories into Reels. Instagram has a new feature where they will basically make the Reel for you. You can also choose to use Story highlights as a Reel. If video and content creation is new to you, this feature makes it easy to get started.
Go Behind The Scenes:
As nice as a clean, polished feed is, sometimes going behind the scenes shows off your personality to your audience. If they are already interested in your product or service, getting to see how it is made or what you do is probably something that will interest them. If you do not want to mess up your carefully curated grid, you can always go behind the scenes on your story, via a Reel, or even on Instagram Live!
Pin Important Posts:
You can now pin up to three posts to the top of your profile. If you have posts that answer questions that customers commonly ask, highlights one of your most popular products, or shows off something new that is coming, consider pinning it to the top of your profile. You can pin anything that you think would be helpful or entertaining! To pin a post, go to your profile, click on the post you want to pin, and click the three dots in the top right corner. Then, select "pin to your profile", and you're all set! To un-pin, follow the same steps and select the "un-pin" option.
There are many ways to keep Instagram fresh and exciting. Take some time each month to look up what is trending, and stay on top of new ideas that you think would benefit you. What is your favorite Instagram trend? Do you prefer Reels or photos?