Black Friday And Cyber Monday Strategies For eCommerce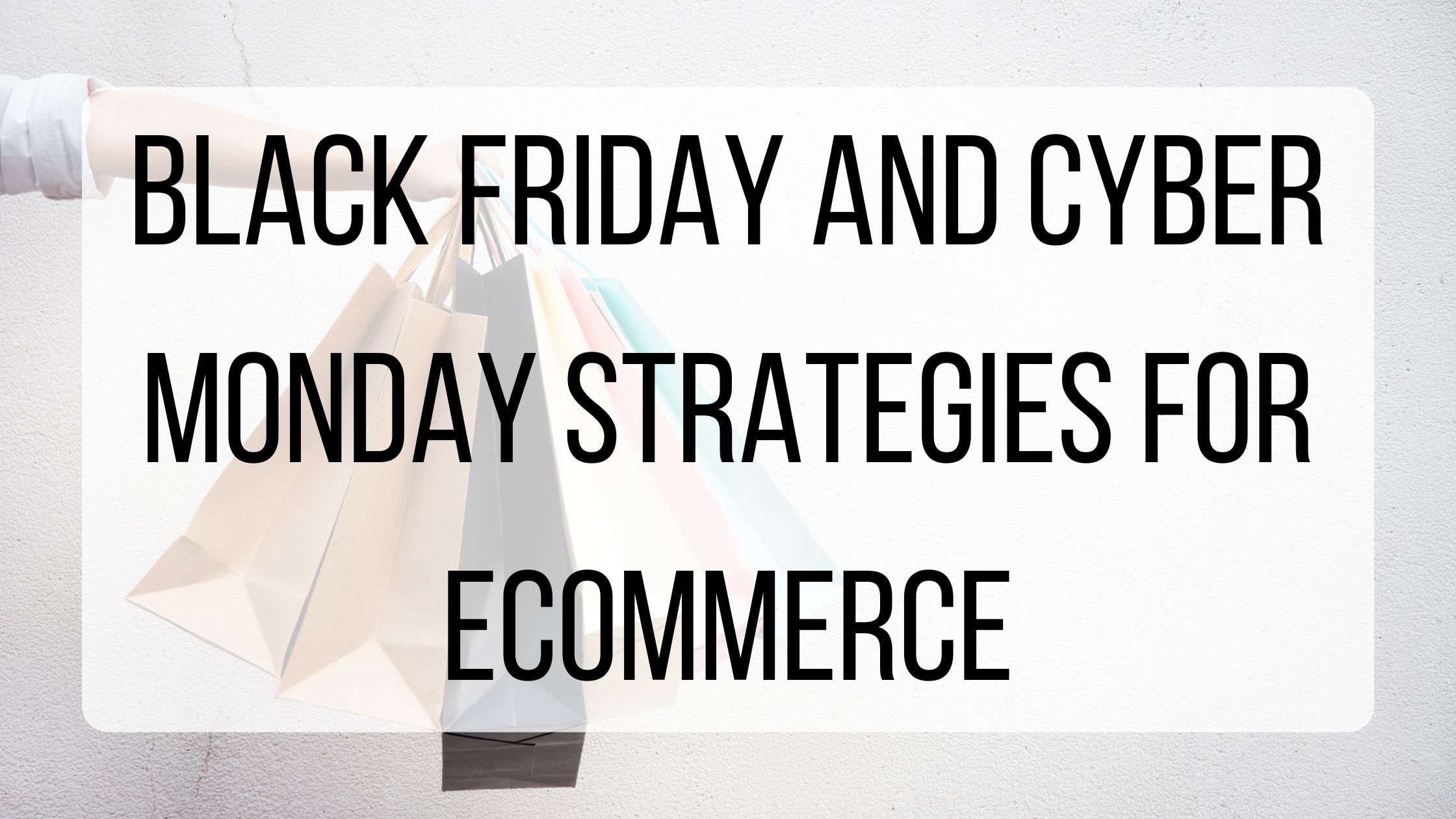 Black Friday and Cyber Monday are two of the biggest shopping days of the year, and they are just around the corner. While many businesses prepare early for these shopping holidays, it is not too late to make a plan. Being prepared for these shopping holidays can help you drive sales and increase your customer base.
What Are Black Friday And Cyber Monday?
Black Friday happens the day after Thanksgiving and has become known as one of the biggest shopping days of the year. Many stores offer doorbusters and heavily discounted products, luring customers in to start their holiday shopping or buy themselves a gift. As online shopping started to become more popular, Cyber Monday was created for online businesses to run their own sales. Many customers hold out for these days to do the majority of their present shopping, so make sure you are prepared!
Promote Your Sale Ahead Of Time:
Use your channels to let your audience know that you will be having a sale. You can promote "mystery deals" that you announce as they happen, or let them know exactly what you plan to do. Either way, it creates excitement and confirms that you will be running deals.
Create A Sense Of Urgency:
Creating a sense of urgency encourages customers to purchase that item that they've been eyeing, or try out one of your new products. Offering them a limited-time deal is a win-win: they get savings and you get a happy customer! Especially if you do not often run sales, they will be more inclined to make a purchase.
Decide What Deals You Want To Run:
When it comes to what kind of deals you want to offer, there are no rules. You can choose to run a promotion all day, or switch it up to give customers different deals during different hours. Limited deals and door-buster deals are great ways to draw in your audience- if your best sale is first come, first serve your customers will want to jump on the opportunity! Running a consistent sale throughout the day is less chaotic, and can be easier to handle if you are new to offering holiday deals.
Offer Special Deals To Your Current Customers:
Consider running a special promotion or early deals for customers who are signed up for your email list. Most people are constantly bombarded with emails, so getting a special surprise will make them more likely to open emails from you in the future. It is also a nice way to thank them for shopping with you!
Keep Promoting Throughout The Day:
Whether you are running a Black Friday sale, Cyber Monday sale, or both, keep promoting on your channels throughout the day. There are so many great deals offered on these days that you want to remind your customers that it is worth their time shopping with you. Do not bombard them with content, but do send out a couple reminders during the day of the great deals you have, and how much longer they can shop them.
Black Friday and Cyber Monday are hectic, but can be a lot of fun for both businesses and customers! Plan ahead to take advantage of these shopping days and offer your customers some deals they can't resist. Are you planning anything special for these days? What deals are you most excited to shop for?