Content Curation For Your eCommerce Business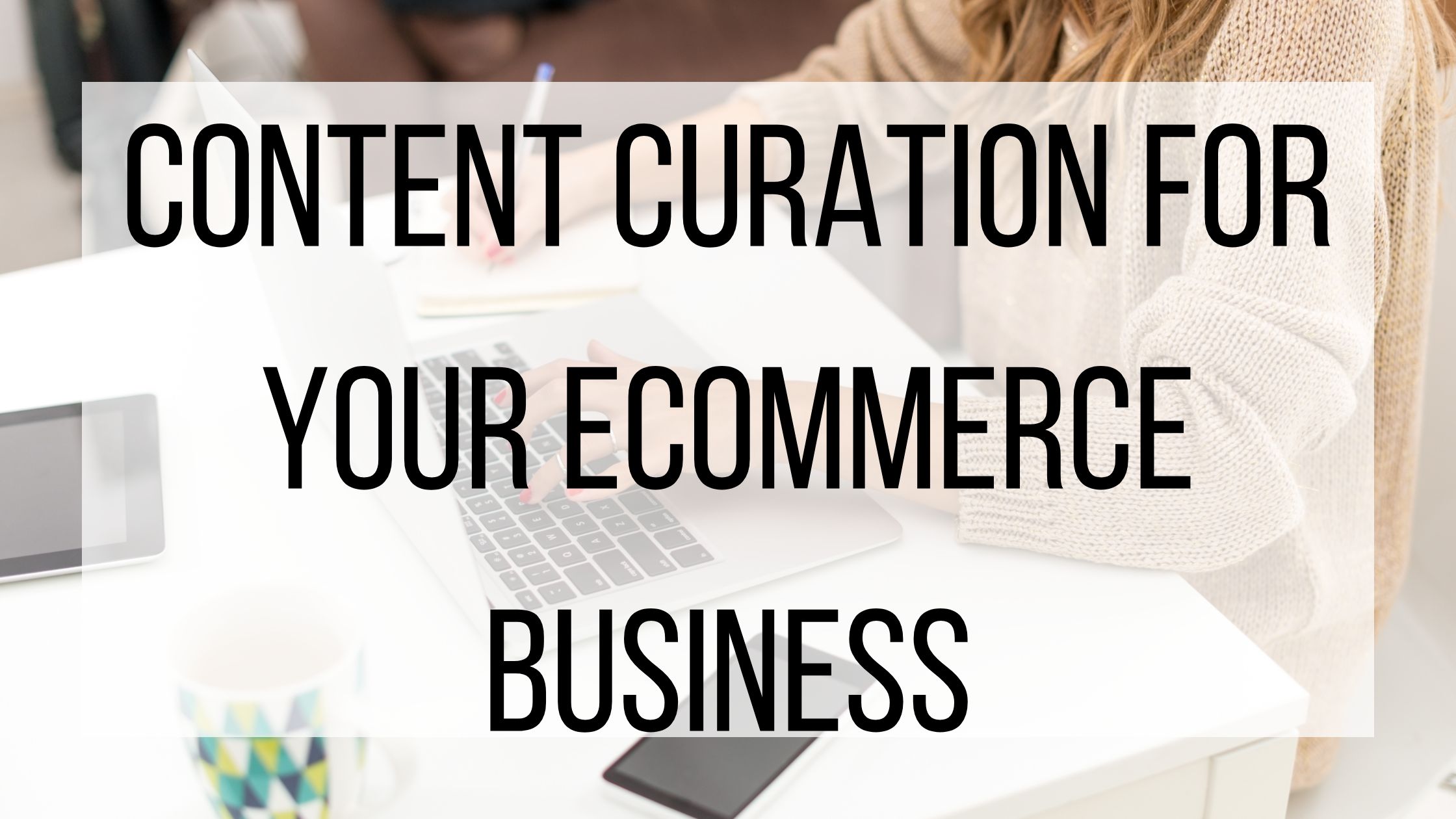 For most business owners and marketers, sharing information with your audience is an important part of building your brand. Educating customers about your industry can be just as important as advertising your products, and allows you to share insights that can improve customer experience. While creating your own content is important for development, sometimes it is helpful to curate content from others in your industry to share.
What Is Content Curation?
Content curation is the process of finding, collecting, and presenting information on a topic, or topics, that you think your audience will enjoy. Content curation does not involve creating any of your own content, but instead consists of research and content from others in your industry. Although content curation is not for everyone, it does have some great benefits. First off, it can help save you time by sharing information from other industry experts. It also shares topics in a different voice or perspective, which can be interesting and helpful for your audience. Content curation can also help you share more on platforms where you are not as active.
How To Use Content Curation:
The first step to content curation is making a list of places where you find industry knowledge from others. Are you subscribed to a newsletter? Do you follow someone you find helpful on social media? Anywhere you typically gather information for yourself can be a great place to start sharing content with your audience.
Make sure that the information you are sharing is credible. Even if it comes from a source that you typically trust, it is better to do some quick research than to spread misinformation.
Keep your shared content relevant to your industry. Even if you see a post that you think it cute or funny, refrain from sharing it if it does not provide value. If you start sharing other people's "fun" content, it can look lazy or drive your audience away in search of content that is useful to them.
Switch up the source you share your content from. Sharing content from the same source constantly gets monotonous to your audience. Mix up the type of content, and the source of your content, to keep them engaged. Videos, infographics, or guides are all great ways to keep things fresh!
Avoid sharing old or dated content. Even if you find an article or video interesting, if it is older it might not be as credible. The internet makes it easy to find and share new content quickly, which means that "new" content also gets old fairly quickly. While you don't need to be the first to share news, make sure that it is still current.
One of the most important parts of content curation is to give credit to the original author. When sharing a link, typically the audience can see the source the information came from, but make sure it is visible and you do not take credit for anything you did not create. If you are regularly putting out your own content, you might even find that other creators are willing to share your content in return!
Content curation is an easy way to help you expand what you share with your audience while saving you time and helping you support others in your industry. Do you use content curation? Who are some of your favorite people to learn from?