How To Run A Successful Product Launch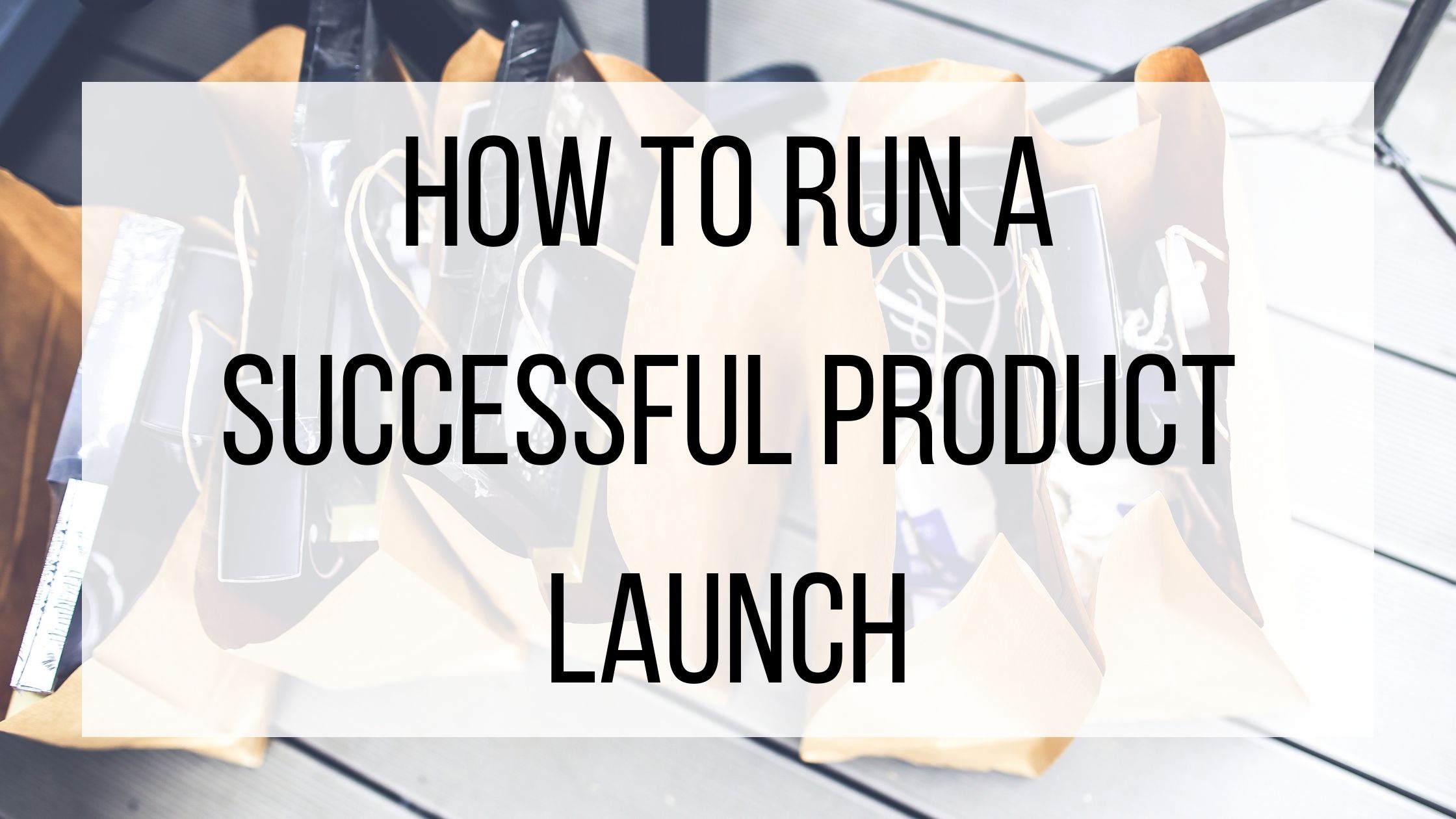 Getting ready to launch a new product is an exciting and nerve-wracking process. You've worked hard creating something that you think your audience will love, and you can't wait to share it with them. However, product launches can fall flat if you don't advertise them properly. Planning your product launch can help ensure success, and build a connection with your audience.
What Is A Product Launch?
A product launch is a marketing effort to introduce and launch a new item. While you do not have to do product launches, they can be extremely valuable to grab the attention of your audience, build excitement, and help the success of your new product.
How To Run A Product Launch:
Your first step is to create a timeline. When do you want to release your product, announce it, and tease it? Once you have your launch date set, it will help you work backward to meet all of your deadlines.
Next, focus on ways that your product can help your customers. While it might have some features you are proud of, think of what interests your audience, and what will grab their attention. Chances are, they do not care about little details that will not affect them. Instead, find ways that your product is new, helpful, exciting, and going to change your customers' lives for the better.
Decide what channels you want to use for your launch. Email, SMS, social media- wherever your customers respond to you, take advantage! You want them to get excited about your launch, but they have to see the news first. You don't have to stick to just one channel, but make sure you are putting your effort into your popular channels. If you have a brick-and-mortar store, consider an event in-person as well!
Get Your Audience Excited:
Teasing your launch is a great way to get your audience ready for what is to come. Without giving too much away, let them know what day your new product is launching to help get them excited. Give them some hints and ask for guesses on what it is. This is a great way to get ideas on what your customers want in the future as well! Make sure you don't tease your launch too early, or customers will get impatient and the excitement will wear off.
Consider giving early access to customers who are subscribed to your SMS or email list. Send out a special code, so that they can shop your new launch before everyone else as a thank you for their loyalty. Not only does this make your product feel exclusive, but it will help grow your followers.
If you really want to get your audience talking, partner with influencers in your field. Give them your product to test out in advance, so they can help build the hype around your launch. If they love it, their followers are more likely to try it out for themselves!
Make sure your website is prepared for the launch. Test everything to make sure your pages are running smoothly, you have plenty of your new product in stock, and be prepared for extra website traffic! Customers want a seamless ordering process, so do your best to prepare that for them.
Product launches take a lot of planning but are very exciting. Don't be afraid to try something new, and fun, and watch your hard work pay off! Have you ever run a product launch? What tips and tricks were most helpful to you?