5 Of The Best Instagram Editing Apps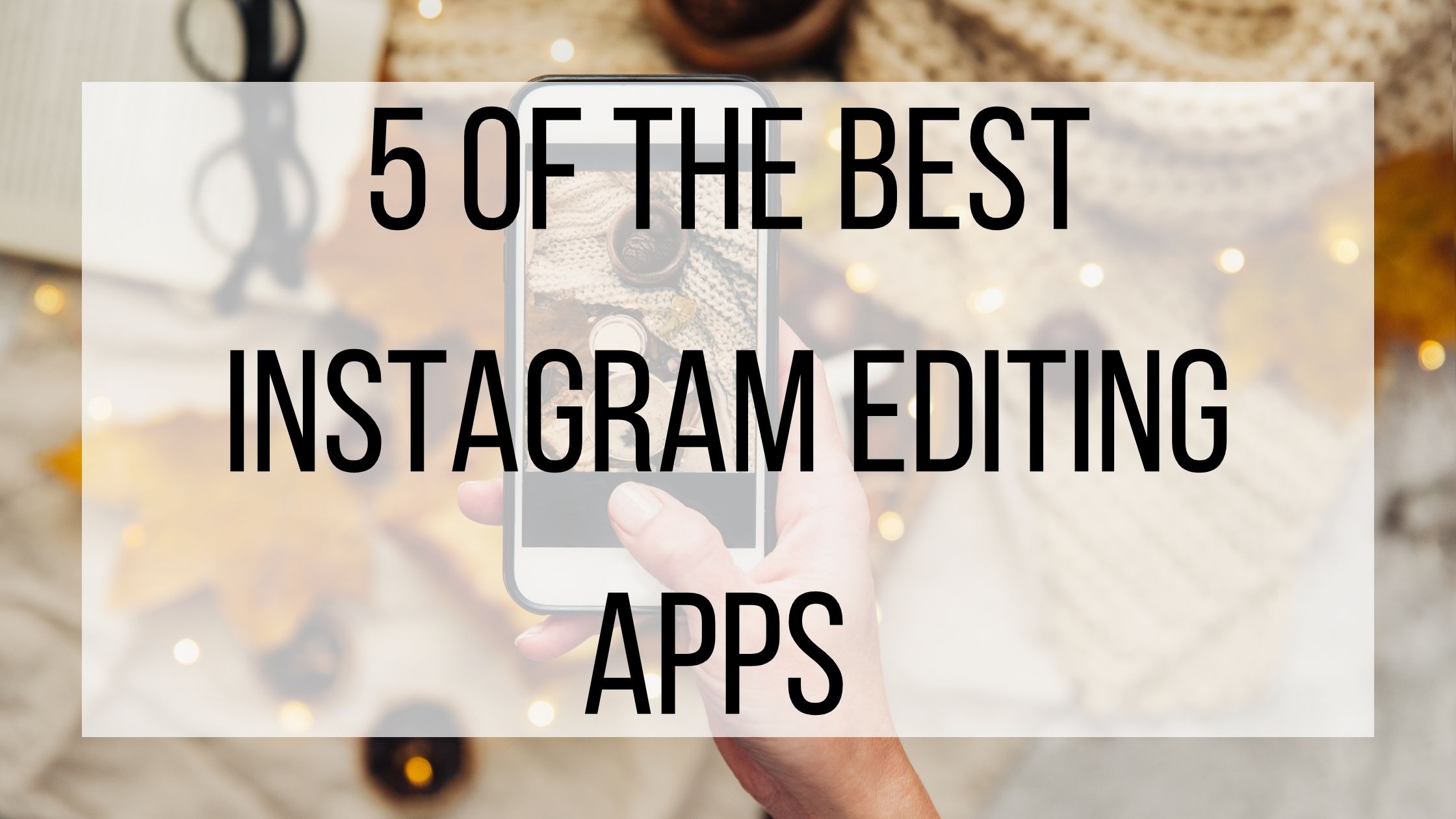 Creating an aesthetically pleasing Instagram grid can be difficult, especially if you are new to taking photos. Getting the right angle and lighting is a challenge, and it can feel as though your photos are not reaching their full potential. Although Instagram does allow you to make some basic edits, or use a pre-loaded filter, sometimes that just isn't enough. Thankfully, there are plenty of editing apps that can help! Most apps will take a little bit of time and patience to get the hang of, but here are some of the best ones we've found.
Canva:
Canva is an extremely useful, extremely popular app that helps anyone create compelling content. Canva is a great tool for anyone looking to create graphic designs, Instagram Stories, short comics, and even videos! There is so much that this app has to offer. Canva comes in a free version, as well as a premium version that boasts many extra features.
Snapseed:
Snapseed is a great photo editing app for beginners or more advanced photographers alike! While they do not offer a wide range of filters, they do offer many, many editing tools to get your photos looking their best. Although Snapseed's editing options might seem a little overwhelming at first, it is very user-friendly and easy to learn. After you get the hang of it, you'll be creating professional-looking photos in no time!
VSCO:
VSCO serves as its own social media app, allowing users to post their photos on a VSCO feed. However, most VSCO users have the app for their wide range of filters and editing options. Although VSCO does not have as many tools as Snapseed, they do have the basics, and sometimes that is all you need. Once you upload your photo, you can scroll through their filters by popularity, warm or cool tones, and even filters recommended based on your photo. VSCO offers a free version or an affordable premium option that unlocks all of its filters.
Photoshop Express:
While Photoshop Express does not have all of the features of the desktop version, it is a handy tool to edit your pictures. Photoshop Express allows you to make edits to your photos, as well as heal blemishes, remove people or objects from the background, change the background of your photo, add text, and much more. Photoshop Express can be a little difficult to learn, but it is worth the effort if your photos need more than a basic edit.
Prequel:
Prequel is a great choice for those looking to make their pictures a little more "fun". While this app is not going to help you achieve professional quality pictures, it can help you spice up your Instagram Feed or Stories. Fun stickers, glitter and rainbow effects, and a huge variety of filter options are just a few reasons people love this app.
You don't have to be a professional photographer to take professional-looking photos. There are many apps out there, so find the ones that work best to help you edit. Try mixing and matching different apps as needed for your best photos ever!