How To Prepare Your eCommerce Store For Valentine's Day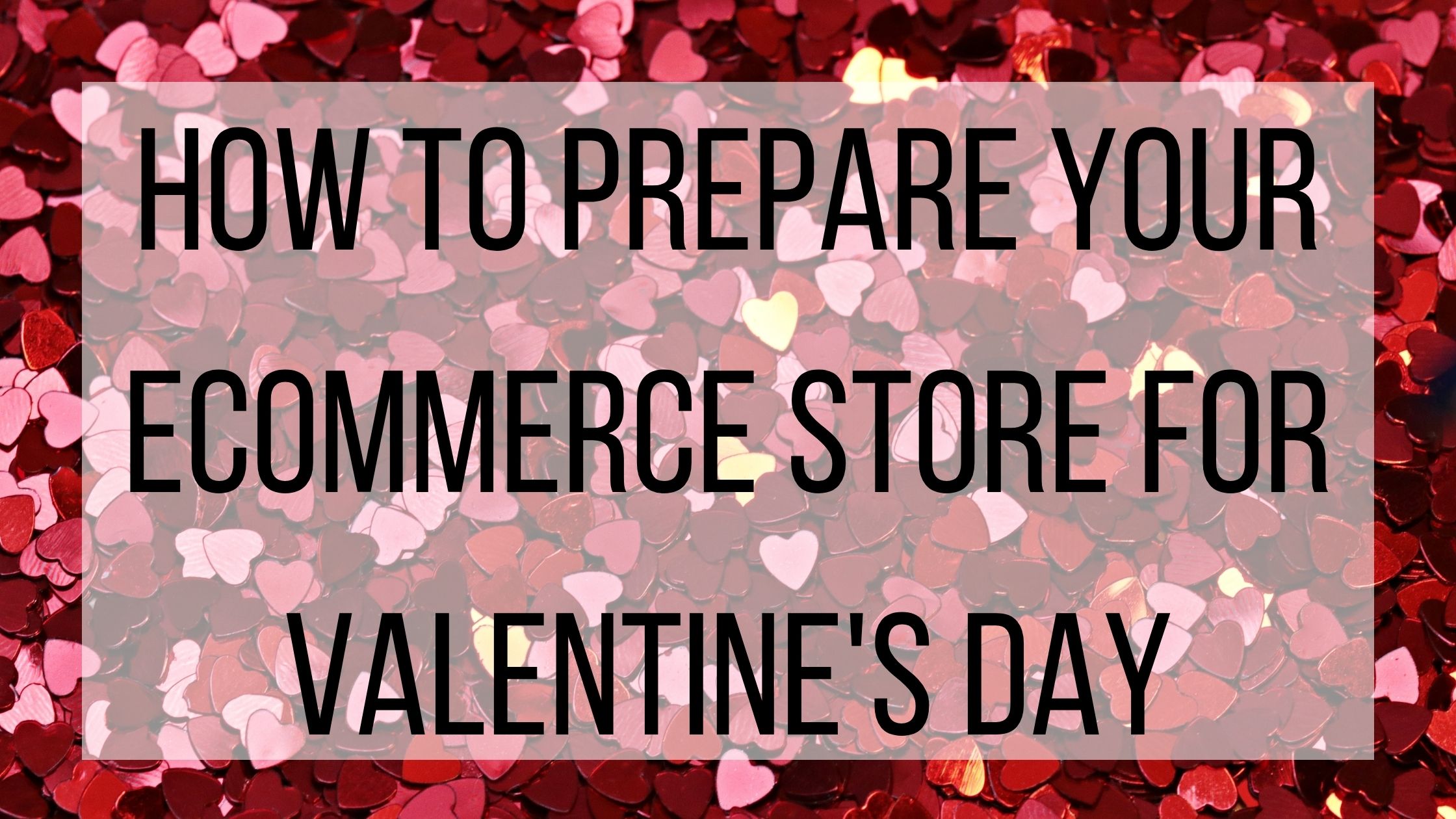 When thinking of important holidays, Valentine's Day might not be one that immediately comes to mind. A study done by the National Retail Federation found that Valentine's Day spending in 2022 is estimated to reach 23.9 billion– an all-time high. Valentine's Day has grown over the years to include more than just romantic relationships and is a chance to express your love to anyone you care about. No matter what industry you are in, this is a great opportunity to connect with your audience and show them a little love! Here are some ideas to get your store ready for Valentine's Day.
Switch Up Your Social Media:
Who doesn't love a theme? Use Valentine's Day as a chance to switch up your social media. Change your cover photos and post some fun Valentine's Day content. You could even share pictures or videos of customers showing how much they love your product. Anywhere you can find a way to post about "love", no matter the type of love, use it to your advantage. This is a great chance to get creative and let your audience in on the fun, and maybe even get some testimonials you can use in the future!
Create A Valentine's Day Gift Guide:
Creating a gift guide is a great way to highlight some of your products or services! It can help your audience think outside of the box to treat their loved one to a gift they might not typically think of. Highlight some of your favorite features of the product or service, why it would make a great gift, and who you think it would be perfect for. The easier you make it to find and shop the products, the more customers you will draw in.
Add Holiday-Specific Keywords:
Be careful not to go overboard here, but adding Valentine's Day specific keywords to your posts or paid ads can help boost you in searches. Try to think beyond the generic "Valentine's Day Gifts" and try to think of more industry-specific keywords.
Consider A Promotion:
Running a Valentine's Day promotion can be an effective way to draw in your audience. There are so many ways you could choose to offer your customers a deal, so choose what you think would be the most appealing to them! Free shipping is always a good option or a discount code. A 14% discount would be festive (as Valentine's Day falls on February 14th), but you don't have to offer much to grab your audience's attention. Before you decide to run a promotion, make sure that you are equipped to handle a potential spike in sales and are still able to offer prompt service.
Get Creative:
Take into consideration customers who are not shopping for romantic partners. This could be their children, their pets, extended family members, friends, or even self-care for themselves. With the rise of "Valentine's Day", shopping for non-romantic Valentine's has become much more common. Offering Valentine's Day gifts for a range of Valentine's helps open you up to a variety of audiences.
No matter how you choose to spend Valentine's Day, it should be fun! Help your customers get excited for the holiday, and shop with you. What is your favorite part about Valentine's Day?